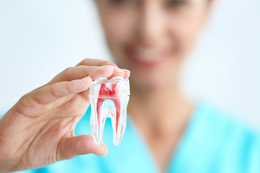 Top Dentists
Anyone with a good smile can tell you it all starts with the best dental care, whether you are talking routine check-ups for prevention, orthodontic care or cosmetic correction. Luckily for us, South Jersey is full of highly skilled dentists who give their patients plenty of reasons to flash their teeth. So we asked our readers to nominate the professionals they trust most and the result is our annual Top Dentists list, showcasing 108 leaders in the field. Whether you're looking for a dentist for your young child's first visit or you need an emergency crown replaced, these experts will put a smile on your face.
ENDODONTICS
Dr. Benedict Bachstein
Cherry Hill
(856) 429-7811
Medford
(609) 654-9180
Wenonah
(856) 415-1030
Dr. Edwin Eisenberg
Cherry Hill
(856) 424-5145
Sewell
(856) 589-3657
Dr. Sara Fonseca
Moorestown
(856) 778-5533
Dr. Mario Gebbia
Haddonfield
(856) 428-0626
Dr. Jeffrey Levin
Stratford
(856) 627-9200
Dr. Anna Park
Mullica Hill
(856) 478-9500
Dr. Omar Porras
Voorhees
(856) 520-8212
Dr. Spencer
Saint-Cyr
Marlton
(856) 638-5890

GENERAL DENTISTRY
Dr. Teresa Addiego
Marlton
(856) 985-1800
Dr. Zahra Afsharzand
Cherry Hill
(856) 513-2228
Dr. Ahkiah Allen
Voorhees
(856) 770-1770
Dr. Kevin Atlee
Moorestown
(856) 234-8686
Dr. Lois Browning
Medford
(609) 953-7123
Dr. Michael Bundy
Turnersville
(856) 457-6608
Dr. Anthony
Calandra
Sewell
(856) 582-5555
Dr. Brian Cardillo
Stratford
(856) 784-1540
Dr. Michael
Chopyk
Sewell
(856) 582-9122
Dr. Courtney Cleary
Pitman
(856) 589-3803
Dr. Gerald Convissar
Mount Laurel
(856) 778-8655
Dr. Gerard Corsi
Woodbury
(856) 251-9191
Dr. William Cregar
Sewell
(856) 589-4300
Dr. Ronald Damore
Turnersville
(856) 228-6688
Dr. Kenneth Donaldson
Lumberton
(609) 265-9797
Dr. Gary Dworkin
Marlton
(856) 983-7732
Dr. Christopher Esposito
Medford
(609) 654-0029
Moorestown
(856) 235-6864
Dr. Franck Euksuzian
Medford
(609) 953-4300
Dr. Mary Farren Beckley
Cherry Hill
(856) 433-6045
Dr. Leslie Flahaven
West Berlin
(856) 768-5151
Dr. Eric Forte
Gibbsboro
(856) 784-7900
Dr. Mary Frare
Voorhees
(856) 772-0277
Dr. Lisa Galluci
Marlton
(856) 983-0546
Dr. Steven Gerzoff
Clementon
(856) 346-8868
Dr. Harry Gilbert
Cherry Hill
(856) 424-0170
Dr. Robert Helder
Woodbury
(856) 848-2008
Dr. Deborah Hoover
Medford
(609) 953-7199
Dr. Cynthia Jetter
Voorhees
(856) 772-1400
Dr. Elizabeth Kilpatrick Fox
Swedesboro
(856) 467-1100
Dr. Barry Kliger
Voorhees
(856) 772-1133
Dr. Michael Koplin
Mount Laurel
(856) 866-5511
Dr. Jeffrey Koslow
Deptford
(856) 845-1200
Dr. Michael Krusinski
Medford
(609) 654-2520
Dr. John Kupcha
Mullica Hill
(856) 223-1945
Dr. Howard Lassin
Cherry Hill
(856) 795-8080
Dr. Kessy Lee
Cherry Hill
(856) 795-9007
Dr. Robert Leonetti
Berlin
(856) 767-7077
Dr. Tina Levitt
Woodbury
(856) 853-6444
Dr. Alexander Litvinov
Cherry Hill
(856) 662-1155
Dr. Vincent Mayher
Haddonfield
(856) 429-0404
Dr. David Monokian
Marlton
(856) 334-0765
Dr. Joseph Natoli
Sewell
(856) 262-0600
Dr. Cathleen Olesky
Sewell
(856) 589-4600
Dr. Richard Osler
Medford
(609) 953-2211
Dr. Jason Raines
Mullica Hill
(856) 343-4020
Dr. Fred Rosen
Marlton
(856) 983-7732
Dr. Richard Ruden
Woodbury
(856) 845-3299
Dr. Joseph Sandberg
Marlton
(856) 596-4333
Dr. Bruce Silver
Burlington Township
(609) 387-1844
Dr. James Soffer
Haddonfield
(856) 429-5622
Dr. David Sopinsky
Marlton
(856) 983-7732
Dr. William Stiles
Medford
(609) 654-0033
Dr. Donna Sweeney
Mullica Hill
(856) 478-4480
Dr. Robert Tartaglione
Woodbury Heights
(856) 845-7676
Dr. John Tiffany
Moorestown
(856) 231-7560
Dr. Fred Van Istendal
Marlton
(856) 983-0060
Dr. Michael Vanaria
Cinnaminson
(856) 786-2020
Dr. Michael Wong
Marlton
(856) 596-5700
Dr. Ralph Zonies
Cherry Hill
(856) 429-4600

What do I need to know about teeth whitening?
Most patients are candidates for teeth whitening, but we recommend an examination and evaluation by a dentist to detect any decay or gum disease that would need to be addressed prior to bleaching. In addition, teeth should be professionally cleaned before bleaching to expedite the process.
Everyone's teeth will lighten, but dentists are unable to determine how light your teeth will become. The lighter teeth are before bleaching means that they will not lighten by as many shades. Artificial materials used in dentistry like existing crowns and bonding, do not respond to any type of bleaching. Only natural tooth structure will be affected by bleaching.
Some patients may experience sensitivity, which usually subsides in 48 hrs. Desensitizing toothpastes will hasten the process.
In-office bleaching can create dramatic results in a 2 hr. appointment. Professional home bleach systems as well as over the counter kits can provide noticeable results in a few days. They will usually achieve maximum results in 2-4 weeks.

Fred M. Rosen DDS, FAGD, FADI
Rosen & Dworkin, PA
856-983-7732
350 Route 73 South, Marlton
RosenDworkin.com

ORAL & MAXILLOFACIAL SURGERY
Dr. Steven Garin
Marlton, Medford,
Moorestown
(856) 983-0202
Dr. Jeffrey Kimelman
Sewell
(856) 227-8888
Voorhees
(856) 770-1222
Dr. Bradford Porter
Haddonfield
(856) 429-9097
Marlton
(856) 596-9099
Moorestown
(856) 866-9091
Dr. Marc Rothman
Cinnaminson
(856) 829-9666
Dr. Nathan Spencer
Haddonfield
(856) 795-4600
Sewell
(856) 582-4222

ORTHODONTICS
Dr. Frank Batastini
Moorestown
(856) 231-0900
Dr. Paul Batastini
Cherry Hill
(856) 428-1888
Dr. Dan Bills
Sicklerville
(856) 875-4600
Dr. Elaine Bogdanoff
Cherry Hill
(856) 429-9419
Dr. Steven Cohen
Voorhees
(856) 888-1970
Dr. Len Ellis
Mount Laurel
(856) 343-4260
Dr. Sarkis Euksuzian
Medford
(609) 654-0600
Dr. William Foley
Voorhees
(856) 772-6060
Dr. Colleen Gordon
Marlton, Willingboro
(856) 638-5879
Dr. Amy James
Haddonfield
(856) 216-8009
Dr. Thomas Kadar
Sewell
(856) 582-1400
Dr. Richard Kaye
Moorestown
(856) 234-4044
Dr. Erin Kazmierski- Furno
Marlton
(856) 596-1933
Dr. Mark Kazmierski
Medford
(609) 953-8404
Dr. Robert Kazmierski
Moorestown
(856) 727-0177
Dr. Mary Beth Morrone
Moorestown
(856) 234-4044
Dr. Michelle Paterno
Mount Laurel
(856) 722-5664
Dr. Carlyn Phucas
Marlton
(856) 985-9400
Dr. Ross Segal
Marlton
(856) 810-1006
Dr. Tanya Stavisky
Cherry Hill
(856) 310-4790
Does orthodontic treatment still usually take two years or more?
Such long treatments are less common today than in the past, and advanced technologies can be used to significantly reduce treatment times. Acceledent uses micro pulses (vibrations) to stimulate the bone remodeling process and thus accelerate movement of the teeth. Patients use it for 20 minutes a day. Propel Excellerator is a device we use chairside; most Invisalign patients we treat with Propel are able to switch aligners every 3-4 days.
These treatment modalities enable us to reduce treatment times by 30 to 50 percent. They are compatible with traditional braces and with Invisalign too. Both Propel and Acceledent help prevent "white spot" lesions which can occur during prolonged orthodontic treatment, Acceledent has also been successfully used to relieve discomfort experienced by some patients immediately after their braces are adjusted.

Dr. Monisha Iyer
Segal & Iyer Orthodontics
856-810-1006
Marlton
segalandiyer.com

PEDIATRIC DENTISTRY
Dr. Marc Albano
Mullica Hill
(856) 842-5400
Dr. Susan Armstrong
Moorestown
(856) 235-0415
Dr. Chrystal Choi
Sicklerville
(856) 629-0577
Dr. Emily Eilerman
Sicklerville, Woolwich
(856) 875-9550
Dr. Wendell Holdbrook
Gibbsboro
(856) 783-0444
Swedesboro
(856) 556-4020
Dr. Gregory McGann
Sewell
(856) 589-6886
West Deptford
(856) 848-2211
Dr. Chara Pasternack
Voorhees
(856) 770-0033
Dr. Zuhair Sayany
Cherry Hill
(856) 424-5955
Turnersville
(856) 629-0222
Dr. Sonny Sekhon
Voorhees
(856) 770-1770
Dr. Francis Smithgall
Cherry Hill
(856) 779-7171
How do you know when your child needs braces?
Most people assume their child isn't a candidate for braces until they lose their baby teeth. The optimum age for evaluation is between the ages of 6 and 9, when permanent front teeth begin to erupt. This makes it possible to diagnose tooth, jaw and airway problems and determine the best time for treatment.
Early treatment allows us to:
-correct thumb sucking, tongue thrusting and help minor speech problems
-correct crossbites and underbites
-correct and guide the growth of your child's jaw into the ideal bite position, which can benefit your child's profile
-create space for crowded teeth
-avoid the need for future permanent tooth extractions
Sometimes we recommend delaying treatment until they have all adult teeth. In those cases, we see your child yearly to track skeletal growth, eruption of the permanent teeth and address issues that may develop.

Erin Kazmierski Furno, DMD
Kazmierski Orthodontics
856-596-1933
Marlton, Medford & Voorhees
KazOrthodontics.com
Do I really need to take my 1 year old to the dentist?
If you're not sure about your child's first checkup, it might be sooner than you think! The American Academy of Pediatric Dentistry, and the doctors at Growing Smiles recommend that children visit a dentist by their first birthday. Great oral health starts with the first tooth.

Cavities can form as soon as you get teeth. We see young infants with cavities, primarily due to the introduction of juice into their diet, or a child sleeping with any drink other than water. Children are often given candy at a very young age which affects not only their teeth, but eating patterns. Once a child tastes candy, they usually want more leading to the formation of multiple cavities, and changes in overall eating habits. When we see children at age 1, we examine the teeth, and provide useful dietary advice. Our goal is to prevent cavities in the first place.

Sonny Sekhon, DDS
Growing Smiles Pediatric and Family Dentistry
856-770-1770
2140 Voorhees Town Center, Voorhees (In the Mall at old Macys entrance)
MyGrowingSmile.com

PERIODONTICS
Dr. Ben Calem
Moorestown
(856) 439-1200
Dr. Mario Canal
Moorestown
(856) 439-1200
Dr. Gail Childers
Marlton
(856) 983-5593
Washington Township
(856) 228-4141
Dr. David Edenbaum
Voorhees
(877) 676-3336
Dr. Alan Meltzer
Voorhees
(856) 772-9444
Is all Invisalign the same?
Questions, questions …. We love answering questions! As you are very likely aware, Invisalign is the biggest change in orthodontics since sliced bread! We call it a paradigm shift, which is a major change in the way we do things.
So, is ALL Invisalign the same? Well, the answer is yes ….. and no. Invisalign consists of clear plastic trays that put pressure on your teeth to move them, just like braces. The difference is that braces only attach to the teeth on one small spot while Invisalign covers every surface of every tooth, giving us more control.
So, is ALL Invisalign the same? Well, yes …… and no. There is an art and skill involved in moving teeth. The skill is based on training and experience. At Morrone & Kaye, we have extensive continuing education and are included in the top 1% of all Invisalign providers in the country. We do Invisalign when others say it's not possible. So, is ALL Invisalign the same?

Morrne & Kaye Orthodontics
(856) 234-4044 | (609) 267-1221
Moorestown & Mount Holly
MorroneandKaye.com

Are there products similar to Invisalign that cost less?
There are, but Invisalign is the most advanced and the choice of reputable practices throughout the US. It has been successfully used in over four million cases, more than all of its competitors combined.
While Invisalign is by far the leading system of its kind, it is by no means an automated process. For each patient, Invisalign proposes a treatment plan created by a technician with input from a computer algorithm. That initial plan must be approved by the your Invisalign doctor, who is responsible for performing the modifications necessary to achieve the best results.
The more experienced doctors – who understand Invisalign best - always modify these plans and make the necessary corrections to achieve the best outcomes. Use Invisalign's online directory to find the doctors in your area who treat the most Invisalign patients.

Dr. Ross Segal
Segal & Iyer Orthodontics
856-810-1006
Marlton
segalandiyer.com
Published (and copyrighted) in South Jersey Magazine, Volume 14, Issue 3 (June, 2017).
For more info on South Jersey Magazine, click here.
To subscribe to South Jersey Magazine, click here.
To advertise in South Jersey Magazine, click here.