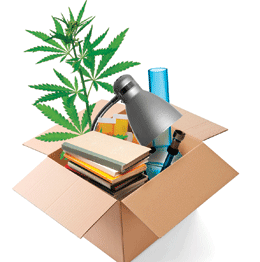 Higher Education
With many local kids headed off to college for the first time this fall, parents are worrying about more than just good grades.
Kim Wallace trusts her daughter Megan. The Cherry Hill East High School graduate will be attending Rutgers this fall, and the mother and oldest daughter (whose names have been changed for this article) have talked at length about what to expect. "I don't think she's your typical teen," says Kim, who knows Megan isn't interested much in partying. But when the idea of underage drinking or drug use is brought up, Wallace takes a realistic view. "I'm sure she will," she says of her daughter. "It's really rare to go to school today and not take a drink or do something."
Parents have a myriad of concerns as their child goes away to college. Will they be able to handle the course load? Can they adjust to being on their own? Just as pressing are the questions about alcohol and drug consumption. As teenagers prepare to enter the world of higher education, will they be able to exercise good judgment?
Not many do. One national report found that nearly half of all full-time college students binge drink and/or abuse prescription and illegal drugs. Out of that group, 23 percent meet the medical criteria for substance abuse and dependence —triple the rate of the general population.
Lastly, nearly a quarter of college students report poorer academic performance due to their drinking. Considering that statistic only involved alcohol and is self-reported, the numbers are surely higher for all drugs in the college population. Freshmen are particularly susceptible, even (and especially) the ones who have been exposed to drugs in middle and high school, which are more readily available than parents may think. "At the beginning of high school, I had no idea who did drugs or where to get them (not that I wanted them)," says Samantha Martin (name changed), who graduated from Cherokee High School in Marlton earlier this year and will be off to college next month. "However, now that I've graduated, I've learned that so many unexpected people sell, and if I or anyone else ever wanted them, it would not be hard at all."
If they did use in high school, chances are the problem will become more serious. "Even if they come in as an experienced user, they're cut loose and they have no supervision at all," says Bob Logan, a substance abuse counselor at Rowan University. In Logan's experience, upperclassmen are much more likely to self-report themselves with a drug problem, while visits from younger students are typically mandated from a violation.
While alcohol and marijuana remain the pillars of the college recreational drug scene, there is a lot more to worry about. Prescription drug abuse has skyrocketed in the past decade; it can quickly lead to a devastating heroin addiction. "Prescription drugs and heroin are the drugs of choice in New Jersey, and it's escalating out of control," says Logan, who has been a drug counselor for 19 years.
Synthetic drugs are quickly becoming favorites once again—in particular a drug called Molly (also known as MDMA, a pure form of Ecstasy). Even marijuana has acquired an edge, thanks to virulent medical strains or the recent infatuation with synthetic marijuana, which mimics the effects of THC in cannabis. "It's not 1960 or 1970 anymore," says Jennifer DiStefano, the student assistance counselor at Cherry Hill East who works with substance abuse and mental health issues. "The pot that parents once smoked is not the pot these kids are getting."
This could easily compel parents to institute a zero-tolerance policy with their children. But times have changed. The majority of these parents are boomers who grew up during a time of drug use and experimentation. "There's a sect of parents who assume that it's a rite of passage that their student will go away to college and party," says Alisa Hogan, the associate director of admissions, marketing and communications at Stockton College. The issue is not whether their child will use drugs, but rather that they make the "right decisions" —whether that's sticking with choices like alcohol or marijuana or making sure their academic performance doesn't suffer.
Can parents safely take that position? The answer is up for debate. DiStefano insists parents can't look back at their own experience and assume it will turn out the same for their child. She points out children are being exposed to drugs earlier and that they will readily mix drugs. "Parents don't understand the way that drugs are grown and made are different," she says. "And the high these kids are getting or searching for is completely different from what [parents] had back in the day."
To ensure the best results, parents can't just hope for the best. "We're encouraging the parents over the summer to have really open discussions with their students about this and set expectations themselves, because sometimes we find the parents don't really discuss this," says Allison Wisniewski, the associate dean of student affairs at Rutgers – Camden.
That involves setting boundaries. Knowing the school's drug policy is important. Discuss the ramifications of drug use, whether it's a violation that could result in the loss of financial aid, or something as simple as a photo that can linger in social media. "Today, if you do something stupid and someone has a camera, it could ruin you," says Marla Vecchio, a Marlton resident whose daughter Alexa will be attending Towson University this fall.
How involved should parents be in their kids' college lives? For good and bad, "parents are so much more involved in their student's lives than ever before," says Hogan. Technology has certainly made staying in touch easier, but parents still have to walk a fine line between giving their children independence and remaining vigilant.
Louise Habicht knows that dilemma from first-hand experience, having lost her son John to a heroin overdose at the age of 29 and talking with thousands of similarly fearful parents. "I think all kids are really in danger of screwing up their lives," says the co-founder of the Marlton-based Parent-to-Parent support group. "Any measure, no matter how extreme, is warranted if you even suspect. I think you follow your gut feeling. And believe me, I'm sorry I did not."
The good news is that parents are not left to their own devices on the matter. Colleges hold hundreds of events for students to participate in as an alternative to partying. Programs like Rowan After Hours and similar offerings at Stockton and Rutgers offer everything from trips to live music, coffee house meet-ups and more. The institutions also take a proactive role in prevention, addressing drug and alcohol use as soon as freshmen set foot on campus. At Rutgers – Camden, orientation covers everything from the rules of hosting parties to discussing the effect of multiple drinks on blood-alcohol level. "The best way to message this to college students is to be realistic," says Wisniewski. "If we act like they've never seen or been a part of this, it's not going to work."
Published (and copyrighted) in South Jersey Magazine, Volume 10, Issue 5 (August, 2013).
For more info on South Jersey Magazine, click here.
To subscribe to South Jersey Magazine, click here.
To advertise in South Jersey Magazine, click here.