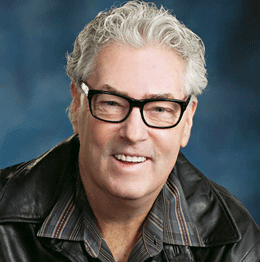 Big Words: It's Graduation Time, So Show Me the Money!
High school graduation season is upon us and I love a good party. Two of the greatest phrases in the English vocabulary are "free food" and "open bar." Even Bill Gates gets excited by those couplets. So, I repeat, just so I'm making myself clear here, I love a party!
But the evening I graduated from West Catholic High School, my mother took me to the Horn & Hardart's at 69th Street with my screaming little sister. My mom might have slipped me $25 after suffering through my lumpy mashed potatoes and that was it.
When I arrived back at the neighborhood, I got together with a few of my boys and we walked from house to house looking for graduation parties. These were mostly smaller rowhome affairs, and no one noticed or cared as we grabbed beers and drank and smoked in the back driveways.
No one sent out elaborately printed out, engraved invites. You just knew who was graduating, where they lived, and kind of hoped there was a party there. You could tell if there was a party or not just from the noise, or lack of it, generating from the house. No one, not one family, rented a hall or had it catered. Pretzels and chips on paper plates with maybe some meatball or roast beef sandwiches comprised the "menu."
Remember now, I love a party, but you have to admit that the whole phenomenon has gotten a little out of hand. Graduation parties today are as spectacularly "produced" as Cirque Du Soleil shows. Live DJs, bartenders (and not your fat Uncle Fred), and invitations the size of wedding invites have become the norm. Circus clowns, magicians, sword swallowers. One party had Howard Eskin in a dunk tank. I have even performed my comedy show at a couple in recent years. (Not that I am complaining about that check.)
Meatballs? Potato chips? Are you kidding me? That's what some of these parties would serve the dog. Amazing spreads. Shrimp cocktail. Filet mignon. Lobster. Martinis of every flavor. Cakes the size of the one brought in at The Godfather wedding. One party I went to had Stephen Starr grilling $50 burgers brought in from New York. Not that anyone was paying, I'm just saying. I went to a graduation party last year that had valet parking. Valet parking! When I pulled up, I immediately began reconsidering the amount of the check that was in the card that was in my wife's handbag. (The card that we had to stop and buy at the Rite Aid along the way.)
Which leads to this: I'm going broke attending all these graduation parties! When the month of May rolls along, I take out a loan in preparation for the parties heading my way. The headache that comes with attempting to decipher whether this grad is the son or daughter of a $100 friend or a $200 in-law or a $22.50 jerk that you work with drives me batty.
You are lucky if your kid doesn't report you to the authorities if they end up only making less than $32K from all the envelopes. And you're paying for the whole damn thing. Where's your cut?! This ain't a wedding.
Some things you can't even make up. A couple years ago, a girl opened up an envelope and immediately jumped into her mother's arms weeping with joy. "Oh Mom, how did you know? I've wanted these for years!" Turned out, and I swear I'm not kidding, the new grad had just received a plastic surgeon certificate for breast implants. There's a present you can't "re-gift."
Here's what really kills me. Who's not graduating from high school these days? You either have to be a hostage overseas or be in prison or be a tech head who has already made millions selling some website and dropped out because high school was getting in the way.
Back in the day, it was a big deal to graduate from high school. Shoot, my dad never even went to high school. But those days are a million years ago.
Another complaint? Stop having these parties on Saturday nights. A lot of Jerseyites are down the Shore on weekends during June. At least have these parties on Friday nights so you don't have to leave the beach early. Or better yet, do what my brother-in-law Joe did when he threw his daughter's party on a Wednesday night. I thought that was polite and you know what? He has five kids and he swears Wednesday was the better attended of all the graduation parties he had. Which also means your kid makes more money.
Let me leave you with this last tale. Three years ago, I went to a home school graduation party. I kid you not. It was one dude walking through the kitchen. He was the valedictorian, commencement speaker, the whole ball of wax.
Now that was a party!
Big Daddy Graham will be upstairs at the Lobster Loft in Sea Isle City on Saturday, July 6. Call (609) 263-3000 to make reservations. Two Funny Philly Guys starring Joe Conklin & Big Daddy Graham will be performing at the Cape May Comedy Festival on Friday night, July 26. Finally, Big Daddy hosts Quizzo nights at the Pour House in Sea Isle every Monday and at the Crest Tavern in Wildwood every Wednesday.
Published (and copyrighted) in South Jersey Magazine, Volume 10, Issue 3 (June, 2013).
For more info on South Jersey Magazine, click here.
To subscribe to South Jersey Magazine, click here.
To advertise in South Jersey Magazine, click here.