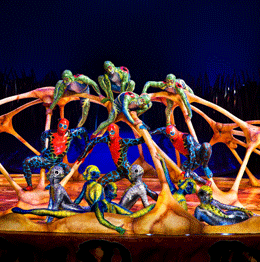 Southern Exposure: May, 2013
Hit and Miss
Stratford's 19-year-old Kevin McGuire, the teenager who asked superstar Taylor Swift to prom while battling severe leukemia in 2012, finally got his date in April, when he and his family were flown out to join Swift at the 48th Annual Academy of Country Music Awards.
U.S. Rep. Jon Runyan, along with several members of the Alice Paul Institute in Mount Laurel, announced plans to reintroduce legislation that would award Alice Paul, the township's famous suffragist, with a posthumous Congressional Gold Medal.
CBS3 reporter and Moorestown resident Robin Rieger announced she would be leaving the station in April to spend more time with her children and husband, Philadelphia 76ers radio announcer Tom McGinnis.
Camden officials extended the Camden Children's Garden's March 31 eviction deadline indefinitely, while volunteers and visitors fight to save the space.
Atlantic City's Revel Resort announced that they will now allow smoking on parts of their casino floor. It was previously the only smoke-free casino in Atlantic City.
The AMC Marlton 8 movie theater is facing some heat following a full-scale renovation, after a teenage couple—both with Down syndrome— was forced to sit apart on a date when they didn't follow the theater's new assigned seating policy.
Go Figure
$100,000,000: The price of Lockheed Martin's renewed five-year contract with the U.S. Navy. The company, which operates largely out of Moorestown, has been designing radar technology to further protect naval ships.
2,000: Number of Rowan University students who gathered on April 18 at the school's student center to mourn the deaths of five students during the 2012-2013 academic year
15: Cherry Hill Township's website ranking- out of 540 state municipalities in a recent study on websites done by the Monmouth University Polling Institute and Graduate Program in Public Policy
4: Number of people stabbed during a fight at Cherry Hill's Top Dog night club on March 31
490: Number of guns collected by the Burlington County Sheriff's Department on April 13 during their gun buyback program in Edgewater Park
$35,700: Total amount paid out in cash to residents turning in anything from a handgun to assault rifles, all of which were collected by police
$420,000: Amount in grant and appropriation money obtained to reconstruct Evesham's Scott Rand Park playground
21: The age of the former, well-loved wooden Memorial Field jungle gym, which was demolished late last month
1: New Jersey's ranking out of all 50 states in a study on child growth and well-being done by the Foundation for Child Development. New Jersey was ranked the best state to raise a child based on a series of studies on topics like emotional and spiritual well-being, education attainment and health.
$8,000,000: Cost of a fuel cell bought by the Folsom energy company, partially-owned by South Jersey Industries, Inc. in Hammonton. The cell will convert natural gas into clean energy to be used at Hartford Hospital in Connecticut.
Street Level
Maple Shade
The folks at Holman Ford are on the lookout for several tires and rims that disappeared from a 2010 Ford Explorer in March. Reports indicate that the original 20-inch rims were swapped with 16-inch replacements overnight.
Cherry Hill
A local driver was arrested by police on Route 73 after a traffic stop gone wrong. The man was charged with reckless driving after he forgot to put his car in park, causing the car to roll backward, mildly injuring the police officer.
Glassboro
Police are looking into an overnight string of tire slashings at Rowan University. According to investigators, at least 10 people around the campus had their tires slashed on April 2 while parked in off-campus housing or near the university lots.
Book It: Back on Track
Action and adventure combine in new author and Marlton native Stephen R. Coar's first novel, The Deadly Track: A Ride Against Time. Coar has been a member of the South Jersey art scene for decades as both a writer and actor. He helped start the Ritz Theatre in Oaklyn during the 1980s where he acted, directed and wrote children's plays. It didn't seem like anything could stop Coar, but that all changed when he suffered a traumatic brain injury caused by a car accident in 1993 which led to epilepsy. Despite the obstacles that came with his new diagnosis, he still found solace in the arts. In fact, his new lease on life allowed him to create the characters in The Deadly Track.
In the book, FBI Special Agent Les Cody has had to deal with desk duty for the past six years after sustaining a gunshot wound that caused a serious brain injury. But suddenly, Cody is back in the field, chasing a criminal terrorizing the area, while tackling his own demons in the process.
The story twists and turns, with unexpected surprises coming in all directions from Cody, whose family is put in danger when the man he's chasing turns the tables. Like Coar, Cody has to come to grips with his traumatic epilepsy that could disrupt his life at a moment's notice.
The book is currently nominated for Book of the Year by Outskirts Press, and with good reason: Coar created a new world through his own personal tragedy, and gives readers a thrill in the process.
Entertainment
Under the Big Top
The award-winning Cirque du Soleil (pictured) will be performing in Camden for the first time, with their tent pitched on the bustling waterfront as the most talented dancers, acrobats and performers from across the world present their newest show, Totem.
The cast of Totem travels with the audience into this strange yet not-so-distant world through the turns and tumbles of evolutionary history. Intriguing performers such as the AmerIndian Dancer, the Crystal Man, the Tracker and more explore the connections between the living things in the past, and what they mean for our future.
Cirque du Soleil presents Totem starting May 30 through June 23. Additional information and tickets are available at CirqueDuSoleil.com.
Home Grown: Baking and Building a Business
Anyone who has ever made a cake pop—the popular lollipop treat made of cake and usually covered in chocolate—knows how difficult they can be to decorate and store. Often, bakers will create a stand of Styrofoam to hold the lollipop sticks, but as Maple Shade baker Kim Celano can attest, the Styrofoam is "expensive, messy and extremely bad for the environment."
In an effort to make her life easier, Celano enlisted her father Jim Moore's carpentry expertise, and together the pair designed a wooden stand she could put her pops in. Today, the ensuing cake pop stand business, KC Bakes, is a budding enterprise that bakers around the world have come to appreciate.
So far, KC Bakes has sold nearly 1,400 stands across the United States and to a number of countries overseas, including Australia, Belgium, Hong Kong, Switzerland and the United Kingdom.
Celano and her father build the cake pop stands in a number of base sizes, and also offer custom painting for the stands, which have holes two inches apart that keep the pops from touching. She says she gets a big response from California, including from celebrity Tori Spelling, who posted one of Celano's tutorials to her personal Pinterest page.
With the company picking up steam, Celano hopes to continue on to become a full-time cake pop and stand maker. "I never imagined we'd be where we are today, so the sky is the limit," she says. For more information, visit KCBakes.com.
Names To Know
Local people making a difference in South Jersey and beyond
Medford's JoDee Pettine was named the 2013-2014 president of the Philanthropic Educational Organization (PEO) Sisterhood of New Jersey. The PEO Sisterhood, whose state chapter has more that 1,400 members, is an international philanthropic organization that provides educational opportunities to help advance women.
Woodbury Junior High School teacher Jake Lessman was named the school's Teacher of the Year for his creative commitment to his special needs students. Lessman worked alongside the district's behavioral specialist to create the "Good Friend Game" for his students to promote positive behavior, a new concept which rewarded friendly peer communication with small monetary goals that eventually led to larger prizes earned only through good behavior.
In an act of gratitude, Mount Laurel teen Alyssa Lesher donated $2,500 to Cooper University Hospital's Cooper Foundation. Lesher spent two weeks in their ICU this past summer, after getting hit by a negligent driver during her on-the-road driver's education course, and raised the money through her safe driving awareness campaign, Stay Alive Just Drive.
The Boys & Girls Club of Camden County selected 17-year-old Abigail Jimenez as their Youth of the Year. Jimenez, of Camden, volunteers as a bilingual tutor and was honored for her leadership skills and volunteer efforts with the community. She is now in the running to become the state's Youth of the Year.
Nine-year-old Gianna Koulas from Cherry Hill was selected as this year's March of Dimes South Jersey ambassador. Koulas was born premature, weighing 1 pound, 12 ounces, and has been an active volunteer, alongside her mother, with the organization ever since. She served her post proudly this year at the Camden County March of Dimes walk at the end of April.
Lenape High School freshman Roshan Vasoya took charge at the recent New Jersey Future Business Leaders of America State Leadership Conference in East Brunswick. Only 13 students across the state qualified to compete in a series of events that tested their business savvy, and Vasoya placed second in Introduction to Parliamentarian Procedures. He has advanced on to the National Leadership Conference, held in Anaheim, Calif., this June.
Published (and copyrighted) in South Jersey Magazine, Volume 10, Issue 2 (May, 2013).
For more info on South Jersey Magazine, click here.
To subscribe to South Jersey Magazine, click here.
To advertise in South Jersey Magazine, click here.