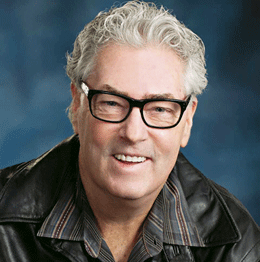 Big Words: Stop Kicking My Seat!
Since you and I last chatted, Joe Conklin and I did another sold-out show at the Broadway Theatre in Pitman under the guise of the "Two Funny Philly Guys" moniker. The combination of the Broadway and us has been a tremendous success for both parties. So, although this piece is going to come off as a giant plug, please keep in mind that Joe and I aren't scheduled to return to the Broadway until February of 2014. So what I'm about to write comes straight from the heart.
I love the Broadway. I have been going there as a customer for more than 30 years. I wasn't even living in Jersey the first time I went there. My wife and I went to see Jerry Lee Lewis just a few months after we were married and at that show Jerry Lee introduced his new bride who was in the audience. (She was found dead months later in a mysterious death. Unfortunately, my wife had no such luck with me.) When I ended up living in Jersey and discovered that the Broadway also showed movies, I was in heaven.
Every time I walked into the Broadway, I felt I had entered a time warp and was instantly transported back to the fantastic theaters I had frequented as a kid in Philly. A grand outer and inner lobby, a giant screen, chandeliers, a balcony. Even an organ! The Broadway is a palace that you must find an excuse to go to. I often tell folks that the theater itself is worth the price of admission.
So since I take calls at 94-WIP from listeners who love to wax poetic about how much better everything used to be, I thought I would compare past movie theaters to those of today.
ONE SCREEN
"Shoot, in the old days we had two movie theaters on one block. Theaters with one screen." This is a standard old-school complaint. I grew up in a neighborhood where, on a beautiful day, you could walk to four movie theaters, and yes, two of them were indeed on one block. But what are my daughters going to reminisce about years from now? They grew up 10 minutes from the Deptford Mall, where if you stood outside Macy's, you could literally have a choice of 14 different flicks. There's the AMC 8 and the Deptford 6 and, even on a lousy day, you can easily walk to both. Yeah, I get it, the multiplexes themselves, appearance-wise, are boring concrete slabs. But even taking into account that the Benn and the Benson (the two theaters on one block) often showed double features, that's still only a choice of four films. So enough with that boasting. And don't forget, you can easily slip from one screen to another, so a kid could easily watch a different film all day. Not that I would ever do such a thing.
QUALITY OF PRESENTATION
The screens that were used when I was a kid had rips and tears in them. People would throw sodas and candy at it. I remember seeing Viva Zapata and there were flies buzzing around Marlon Brando's head during an entire scene in Mexico and I just figured they were part of the atmosphere. Turned out they were real flies hovering around the smeared chocolate on the screen caused by my buddy Wiggles hurling a Baby Ruth. The floors were sticky from all the stomped-on Juicy Fruits and Jujubes, and cigarette smoke wafted through the air. And 5.1 surround sound? Only if you counted the Steffa Brothers from the junkyard beating up kids in the back of the theater for not giving up their popcorn money.
QUALITY OF PATRONS
OK, I've been to some movies at the Jersey multiplexes on a Saturday night where the teenage crowd could get a little noisy. And unlike the old days, there's never an usher to be found. But please, me and my boys used to go to the movies simply to escape a cold winter night or to suck up some air conditioning during a heat wave. (We surely did not have air at home.) We had no intention of watching the movie. The Benn had a giant men's room upstairs that had its own lobby. And that's where we would spend the entire double feature, smoking cigarettes and drinking warm beer and Thunderbird. If we went downstairs to the seats at all, it was only to see if there were any chicks we could make out with. And when that inevitably failed, we would then proceed to get in a big fight with somebody. Ah, the good old days.
POPCORN
I saved this for last because, let's face it, other than Rocky VIII itself, you go for the popcorn. You just can't get it at home. Microwave popcorn, to put it bluntly, reeks. True movie-theater popcorn slathered in butter rocks! I remember a mall outside Roanoke, Va., when I was on the road as a comic that had movies connected right to it. You didn't have to leave the mall to get inside the theater. There are a few like that around here. However, the difference with this theater was that if you were shopping in the mall with no intention of going to the movies, they had it set up where you could still buy buttered popcorn.
To this day, I've never seen that setup since. Where the Broadway Theatre has it together is that it still serves its popcorn in tubs. Round buckets made out of cardboard, not paper. So you're never annoyed when there's some quiet, intense, scary scene by the rustling of a popcorn bag thanks to a moviegoer who has bought enough popcorn to feed Cambodia. So major props to the Broadway for this and I wish the more current theaters would follow suit.
Look, the Broadway doesn't show movies anymore. So do yourself a favor and stay updated on its concert schedule and find a reason to go. It's a true one-of-a-kind South Jersey treasure and if one day it goes, you'll never see the likes of it again.
Listen to Big Daddy Monday through Friday on Sports Radio 94WIP. It's not too early to get your tickets for the big comedy show at Upstairs at the Lobster Loft in Sea Isle City on Saturday, May 25. Call (609) 263-3000 to make reservations. And if you're thinking of asking Big Daddy to perform at your private party or fundraiser, email him at BigDaddy295@aol.com, find him on Facebook or follow him on Twitter @BigDaddyGraham.
Published (and copyrighted) in South Jersey Magazine, Volume 10, Issue 1 (April, 2013).
For more info on South Jersey Magazine, click here.
To subscribe to South Jersey Magazine, click here.
To advertise in South Jersey Magazine, click here.