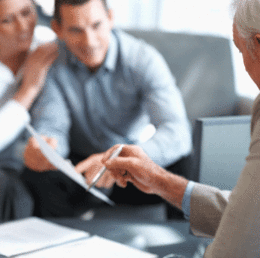 Financial Aid
Experts offer advice on how to make your money work for you.
Q: What should I be prepared to discuss with my banker when trying to secure a business loan?
A: Bankers look for primary and secondary loan repayment sources. You should, too. Be sure to discuss these options with your banker. Secondary repayment resources could include the pledging of business or personal collateral. The more certainty that the banker has that the loan will be paid "as agreed," the more likely it will be that you receive a favorable loan decision.
Cape Bank
Richard Miller, VP, Commercial Relationship Officer
Serving South Jersey
(800) 858-BANK
CapeBankNJ.com
Q: What can be done now to better plan for retirement?
A: Review your plans and make sure you are contributing the maximum dollar amounts allowed by law. If you are over the age of 50, this includes catch-up contributions on 401(k) plans. If you own a small business, fully explore all of the customized retirement plan alternatives available. It is our opinion that the onus of retirement will continue to fall on our shoulders and people must maximize every dollar available under current rules and regulations.
Fox, Penberthy & Dehn-Merrill Lynch
Albert A. Fox, CFP, CIMA
Mount Laurel
(888) 287-9258
FA.ML.com/Fox_Penberthy_Group
Q: Should I be concerned about the new Medicare taxes?
A: The taxes are for high-income earners—a .9 percent payroll tax and a 3.8 percent surtax on unearned income. If you fall into that bracket—$200,000 singles/$250,000 couples—you should definitely meet with your advisor to talk about strategies to mitigate that tax burden.
Q: How much can I depend on Social Security during retirement?
A: Your benefit could cover up to 40 percent of your retirement income. The remaining 60 percent comes from personal savings and employer-sponsored plans like 401(k)s.
M Financial Planning Services
Ted Massaro, Chartered Financial Consultant
Marlton
(856) 810-7701
MFinancialPlanningServices.com
Q. What withdrawal rate should be used when planning for retirement?
A: To determine a sustainable withdrawal rate, you should consider a variety of factors, such as lifestyle, time horizon, inflation, market activity and estate planning goals. Each of these factors will need to be reviewed periodically and adjusted according to life and economic changes. RBC Wealth Management can provide the knowledge and resources to help you invest in ways that enable you to make progress toward your financial goals for retirement.
RBC Wealth Management
Earl Marks, CFP, AWM
Mount Laurel
(856) 840-6640
Earl.Marks@RBC.com
Q: What are my costs of doing business?
A: Make sure you know your total investments costs, especially when it comes to management fees, wrap fees, mortality expenses, surrender penalties, front- and back– end loads, 12(b)-1 fees, administrative costs, etc. Most of these charges are inside a prospectus or account-opening documents. You should do everything in your power to minimize your financial expenses.
This is one of the parts of the investment process where you have complete control. If you're not paying close attention or if you are delegating key tasks to a "full-service" broker, you might be shocked to know how much you're really paying. Also, always know who the custodian of your assets is: Are they truly independent or does their company offer a "product line?"
The SHM Financial Group
Stanley Molotsky, founder, president and CEO
Serving South Jersey
(856) 854-2224
SHMFinancial.com
Published (and copyrighted) in South Jersey Magazine, Volume 10, Issue 1 (April, 2013).
For more info on South Jersey Magazine, click here.
To subscribe to South Jersey Magazine, click here.
To advertise in South Jersey Magazine, click here.