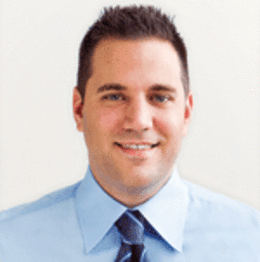 Editor's Note: Rooting Interest
We've become extremely spoiled in recent years. Thanks to the success of our sports franchises through the early part of the aughts, the local fan base has become accustomed to winning. Since the turn of the century, the Eagles went to the Super Bowl, the Flyers played for Lord Stanley's Cup, the Phillies played in back-to-back World Series, and the Sixers and a little guy named Iverson kicked it all off with a NBA Finals appearance in 2001.
Now, while it's not lost on me that despite five cracks at a championship in a decade, only the Phillies could deliver. But, hey, one is better than none—just ask Cleveland. The point is that while our teams were competing at high levels and becoming elite franchises in their respective leagues, everyone must have forgotten about how dreadful professional sports had been just before the Y2K panic bubble burst.
I bring this up because it appears things are sliding this way once again. As I write this letter, the Sixers have botched their season, the Flyers returned from a lockout looking as if they never got the memo it was over, and the Eagles just parted ways with the longest-tenured coach in team history in favor of a guy that is constantly mentioned in the same breath as the "S" word. No, not Super Bowl, science.
So while we wait to see what the Eagles nutty professor can do in the pros, our best shot at feeling championship glory in the near future lies with the aging Phillies. One man determined to prove age is nothing but a number is our cover man Ryan Howard. The Big Piece, as he is known around the ballpark, is healed from injury and eager to show that the boys in red pinstripes have plenty of gas left in their tank. Turn to Page 60 to find out why Howard has a message for those counting the Phils out.
I'm a lifelong fan of all the local teams and root for them no matter if they are picked to finish first or last. I guess you could say I'm loyal to a fault. There's a popular quote in the sports world that says "winning is the best deodorant." Here's to hoping we don't ever stink like we used to.
Kind regards,
Peter J. Proko
Editor-in-Chief
Published (and copyrighted) in South Jersey Magazine, Volume 10, Issue 1 (April, 2013).
For more info on South Jersey Magazine, click here.
To subscribe to South Jersey Magazine, click here.
To advertise in South Jersey Magazine, click here.