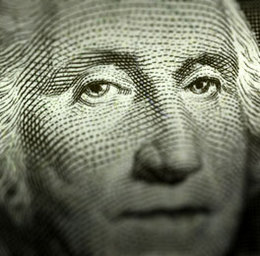 Money Matters
There were plenty of key financial issues taking shape in 2012. What does the new year have in store for us?
Although the financial setbacks of the recession hit many businesses and individuals deep in their pocketbooks, the truth is that a reflection on 2012 is much more optimistic than the year in review has been in several years. However, in this time of so much uncertainty, it seems many are more cautious than optimistic about the coming year.
A lot happened this past year—much of which had an impact on the world of finance.
But things began looking up for many. "Despite the European debt crisis, instability in the Middle East, and our own presidential election, 2012 is still looking to close out as a good year for investors," says Robert Hoey, vice president of wealth management for Janney Montgomery Scott LLC in Mount Laurel. "We can expect that many of the same issues we dealt with in 2012 will continue into 2013, with the fiscal cliff being front and center."
Gary A. Farnesi, senior vice president and regional manager of Cape Bank, says he saw 2012 as having a lot of "starts and stops." "It often felt like we were doing better and getting some traction when something stopped us in our tracks," he says. "The stock market had been doing better and then the European crisis put a damper on things. One customer compared it to sailing his boat—it would be like the wind was pushing us along well until all of a sudden there was no wind. The uncertainty of what will happen with key issues like the fiscal cliff, taxation, and 'Obamacare's' impact are all major concerns right now."
Looming on the edge
As 2012 comes to a close, the fiscal cliff that looms ahead is at the forefront of financial concerns. As of the first of January, taxes are scheduled to take a dramatic spike when the terms of the Budget Control Act of 2011 go into effect, along with other key contributing factors such as the end of a number of different tax breaks and the escalation of taxes related to the funding of the Patient Protection and Affordable Care Act (which has come to be known as "Obamacare"). Whether or not Congress addresses the fiscal cliff before some of these changes go into effect remains to be seen.
"It's very tough to make plans because we simply don't know what the decisions coming from Congress will be in terms of the fiscal cliff and taxation," says Earl Marks, CFP, AWM, senior vice president and branch director of RBC Wealth Management in Mount Laurel. "The generally accepted opinion is that taxes will go up, and I think most Americans are trying to prepare for that. Aside from affecting every business in this country, it's going to affect every American personally when taxes are raised."
"Until the 2013 tax situation is settled, too many people are paralyzed and won't do what they need to do to move forward financially," adds R. Dennis Vogt, CPA, of Alloy Silverstein, Shapiro, Adams, Mulford, Cicalese, Wilson & Co., which has offices in Cherry Hill and Hammonton. "Many of my clients are at a standstill right now and they're simply not sure what their best options are going forward. All we know right now is that it's pretty likely we can expect an increase in taxes in 2013. But many other key issues remain uncertain."
Making plans
While the fiscal cliff may have left many decisions in limbo, the beginning of a new year is always an excellent time to review financial plans regarding life, health, disability and long-term care insurance, suggests Vogt. "It's also an important time to review asset allocation of 401k retirement plans," he adds. "Investment dollars are just one part of the puzzle. People need to think about all aspects of their financial planning—including even their wills."
Vogt says he's amazed how much time people let pass before reviewing their wills. "The No. 1 aspect to consider is whether your circumstances have changed in terms of who you're leaving your financial assets to and who will take over as the executor of your will," advises Vogt. "I can't tell you how many times people get divorced and forget to change their former spouse from being the executor of the will. It sounds like simple stuff, but it's a big deal."
Hoey says he advises his clients to revisit their financial plans regularly—regardless of the uncertainty that may be confusing their decisions. "My advice to clients is always to stay informed and carefully manage your cash resources and debt so that you can comfortably handle any short-term disruptions to your portfolio," shares Hoey. "In my 25-plus years of experience, I think the idea that people spend more time annually planning their vacations than they do financial planning is true. I would urge more people to become active participants in their financial plans."
Looking ahead
As we move into another year with some very notable changes on the horizon, it's understandable there are some fears.
"My best financial advice for people is to focus on the plans they already have in place and not to deviate from their plans just because of an emotional reaction to the election," Marks says. "Also, whether it be for a retirement plan or even if you're still in the accumulation phase, recognize that we're in a bond bubble and, like all bubbles, they do burst—so be prepared for that. Just like we were in a real estate bubble or a technology bubble at one point, they do all burst eventually."
The bottom line, Farnesi adds, is that something needs to spur growth to get the economy turned around. We just don't know what that may be. "Until that time, people need to hang in the game," Farnesi adds. "If you see an opportunity, I do believe you have to take the chance, but I know most people will be afraid to take too many risks. Remember that you still have to be a leader in your company and pilot your own ship, and that often means making changes and not treading the same water."
Vogt adds as we stand on the horizon of a new year that may bring some enormous changes, a sit-down with a financial planner may be in good order. "Having a discussion with your financial planner about what changes should be made—if any—is important as we look ahead to a complicated year," Vogt says. "Be prepared for the fact that what worked in 2012 and the past may no longer bring the best results for 2013 and the future. A lot is set to change so take this opportunity to review your plans."
Dollars and Sense
A Special Advertising Section from the pages of South Jersey Magazine
When it comes to your finances, you need people you can trust.
Alloy, Silverstein, Shapiro, Adams, Mulford, Cicalese, Wilson & Co., CPA
Cherry Hill
(856) 667-4100
AlloySilverstein.com
Cape Bank
Serving South Jersey
(800) 858-BANK
CapeBankNJ.com
Fox, Penberthy & Dehn-Merrill Lynch
Albert A. Fox, CFP, CIMA
Mount Laurel
(888) 287-9258
fa.ml.com/Fox_Penberthy_Group
Take advantage of current tax codes by looking into potential portfolio adjustments, Roth conversions, and recognizing gains. Ensure your gift and estate goals are not disrupted by the tax changes.
RBC Wealth Management
Earl Marks CFP, AWM
Mount Laurel
(856) 840-6640
Earl.Marks@rbc.com
The Mount Laurel Office of Janney Montgomery Scott LLC
Serving South Jersey
(856) 291-5002
RobertWHoey.com
Published (and copyrighted) in South Jersey Magazine, Volume 9, Issue 9 (December, 2012).
For more info on South Jersey Magazine, click here.
To subscribe to South Jersey Magazine, click here.
To advertise in South Jersey Magazine, click here.