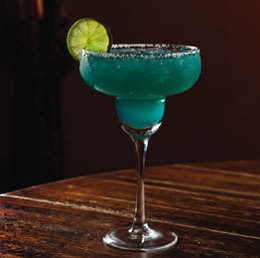 Dynamic Drinks: Cheers!
Raising a glass to the top 30 signature drinks in South Jersey
It's clear that we have a delicious landscape of new restaurants, time-tested chefs and exciting ethnic cuisines. But what you might not have realized is that bartenders–er, mixologists–have taken over, creating drinkable masterpieces behind bars of all types. We took a look around and, this month, South Jersey Magazine presents 30 cocktails worth toasting to.
Manhattan
Tavro 13
Sometimes it's best to stick to the classics. At this recently premiered 70-seater, opened with acclaimed chef Terence Feury at the kitchen's helm, the bar serves this traditional Manhattan made with Carpano Antica sweet vermouth, bitters and brandied cherries. 1301 Kings Highway, Swedesboro, (856) 467-8413
Ultimate Lemonade
The Whitman
It's hailed as a modern diner and martini lounge. That means the classic chrome atmosphere is preserved on one side, but you also get a renovated red and white lounge where you can sip specialty cocktails in style. A long drink like this would be perfect for long conversations: The "ultimate lemonade" includes shots of Zyr Vodka, Cointreau and, well, fresh lemonade. 4990 Route 42, Turnersville, (856) 228-4449
Patron Lemonade
Champps
This faithful sports bar isn't just a great place to watch the game. Among other fan favorites, a spirited new lemonade, made with fresh lemon juice, Patrón Silver 100 percent Blue Agave Tequila, Cointreau, fresh simple syrup and sour mix, will get you going. Topped with a splash of Sprite and garnished with a sugar rim. Marlton Circle, 25 Route 73 S., (856) 985-9333
Stoli Doli
Capital Grille
The signature martini at this steakhouse has been served here since 1990—why mess with a good thing? Here, Stolichnaya Vodka is infused with fresh pineapple, then chilled and served straight up. 200 Route 38, Cherry Hill, (856) 665-5252
The Lynchburg
The Pub
The stone-walled bar at this Pennsauken classic has been entertaining customers for more than half a century. Try the Lynchburg, made with Jack Daniel's whiskey, triple sec, sour mix and lemon-lime soda. 7600 Kaighns Ave., Pennsauken, (856) 665-6440
Oatmeal Raisin Cookie
Cafe Madison
You'd be surprised at how fun it is when you turn to bakery treats for cocktail inspiration. In this mix, butterscotch schnapps meets Bailey's Irish cream, Goldschlagger, Jagermeister and cream. 33 Lafayette St., Riverside, (856) 764-4444
I'm Too Sexy
W XYZ Lounge
Aloft hotel in Mount Laurel houses this modern bar, where some items from the drinks' menu provide throwbacks to favorite decades. Memorializing the '90s is the "I'm Too Sexy," with Jim Bean bourbon, apricot liqueur, St. Germain Elderflower liqueur, lemon juice and bitters. Served chilled with a sugar rim. 558 Fellowship Road, Mount Laurel, (856) 234-1880
Invigorate
RiverWinds
Head to the boat bar overlooking the waterfront and indulge in one of the longest happy hours we've ever seen: From 11 a.m. to 7 p.m. Monday through Friday and 11 a.m. to 4 p.m. Saturdays, RiverWinds has specials on wines, beers and martinis. Try this livening drink made with Hendrick's Gin, Thatcher's organic artisan liqueurs in cucumber and "Tres Chilis" flavors and a splash of sour mix. 270 RiverWinds Drive, West Deptford, (856) 579-7900
Clementine Crush
Grand Lux Café
A newcomer to the Cherry Hill Mall, this petite chain really is grand—with a large golden-hued dining room and plenty of seating. Inventive cocktails incorporate fresh fruit and playful garnishes, in addition to wine, champagne and classic margaritas. The tall Clementine Crush is made with Clementine-orange vodka and Cointreau, and shaken with fresh orange, lime, passion fruit and pineapple juices. 2000 Route 38, Cherry Hill, (856) 486-7232
Venetian Fizz Aperitif
Fleming's Prime Steakhouse & Wine Bar
For those among us who wish for a simpler time, when men held the door open and women dressed like Joan from Mad Men, the menu of "retro chic" cocktails at Fleming's will take you back. This fizzy aperitif is an elegant combination of Mionetto Prosecco and Aperol, an Italian bitter. Don't forget the sugar cube finishing touch. 500 Route 73 N., Marlton, (856) 988-1351
Sunshine Orange Madras
Seasons 52
Known for its healthy entrees and guilt free dessert shooters, this eatery is a popular spot for a girls' night out. While sharing a plate of appetizers at the bar, don't miss one of the cocktails with organic spirits. This one is made with orange-infused Prairie Organic Vodka, with a splash of cranberry juice and a sweet kiss of organic agave nectar. 2000 Route 38, Cherry Hill, (856) 665-1052
Campania
Caffe Aldo Lamberti
The Lamberti family of restaurants has frequently been on our radar for great dining, but there's also a stocked wine cellar and a lively indoor/outdoor bar where mixologists pour specialty and dessert cocktails. This concoction, named for the region of Southern Italy known for its beautiful citrus trees, will have you sipping on Van Gogh Citroen vodka, limoncello, fresh orange juice and lemon juice, with a finishing touch of lemongrass syrup. 2011 Marlton Pike W., Cherry Hill, (856) 663-1747
Smores Martini
Robin's Nest
Skip the mess of a bonfire with this toasty drink. Fluffed marshmallow vodka, milk chocolate Godiva liqueur, crème de cacao and heavy cream create the illusion of your favorite campfire treat, complete with a chocolate graham cracker rim for an added finishing touch. 2 Washington St., Mount Holly, (609) 261-6149
Pumpkin Pie Martini
Top Dog
The Thanksgiving leftovers may be dwindling, but our obsession with pumpkin and fall flavors rages on. This twist on the martini starts with pumpkin vodka and then adds gingerbread liquor, a cream-based Caribbean rum called RumChata, and a cinnamon graham cracker rim, for a blend of sweet, savory and a punch of spice. 2310 Marlton Pike W., Cherry Hill (856) 486-1001
Caribbean Tea
Blue2O
The sweetness from Malibu passion fruit rum, house-made sour mix and Patron Citronge liqueur meet warm and welcoming Stoli Vanil vodka and a splash of Coke to form a smooth and mellow creation straight from the islands. 1906 Marlton Pike W., Cherry Hill, (856) 662-0297
Moscow "Cruel" Mule
Carolina Blue
This seemingly sweet cocktail is made like a typical Moscow mule, with Tito's Handmade vodka, Gosling's Ginger Beer and freshly squeezed lime. But it's Carolina Blue's addition of the whole jalapeno pepper that turns this standard into a surprisingly appealing scorcher. 692 Lambs Road, Pitman, (856) 582-8586
Barbados Rum Punch
Bahama Breeze
Escape the freeze of South Jersey's winter with this tropical favorite. Bahama Breeze brings out the taste of summer with Mount Gay Eclipse rum straight from Barbados, then blends it with fresh lime juice, passion fruit juice, grenadine and angostura bitters before adding fresh nutmeg, ground tableside. 2000 Route 38, Cherry Hill, (856) 317-8317
Enter the Dragon
The ChopHouse
With a name like that, how can you resist? Inside this modern and airy bar area, traditional and specialty cocktails are mixed up (including during a 4 to 7 p.m. Happy Hour on weekdays). In this fizzy drink, you'll find the taste of strawberries and dragonfruit thanks to Bacardi Dragon Berry vodka and ginger ale. 4 Lakeview Drive S., Gibbsboro, (856) 566-7300
Spring Triangle
High Street Grill
Spring 44 gin's floral and lemon aromas blend with Lillet Blanc, dry vermouth, agave nectar and lemon juice for a fresh citrus concoction. Garnished delicately with an orange peel, this is a complex and well-planned blend of flavors. 64 High St., Mount Holly, (609) 265-9199
The Latin Casino "Colada"
William Douglas Steakhouse
At this Cherry Hill steakhouse, you might catch some live jazz or special events (like a Ladies' Night on Thursdays) at the bar, where contemporary cocktails are a specialty. This particular infusion of two Van Gogh vodkas, Malibu Rum, fresh pineapple and vanilla bean is inspired by The Latin Casino, a club famous for showcasing entertainers Frank Sinatra, Bobby Darin, The Temptations and other '70s stars. 941 Haddonfield Road, Cherry Hill, (856) 665-6100
Elder Statesman
Catelli Duo
This newly opened osteria and wine bar at the Voorhees Town Center presents a refined list of martinis and cocktails with top-notch liquors, all for $10. This sweet cocktail has a gin base in Bombay Sapphire, along with an elderflower liquor and house-made sweet and sour mix. Don't forget the orange wheel garnish. 12101 Town Center Blvd., Voorhees, (856) 751-6069
Espresso Martini
Rexy's
Indulging in a few with friends is great, but sometimes it can be tasking on the waistline. But don't worry: Rexy's has you covered with this javalicious martini, made with Voli Espresso Vanilla Fusion vodka (tastes almost like a mocha latte), espresso and a low-cal sweetener, so this drink comes out to only 107 calories. 700 Black Horse Pike, W. Collingswood Heights, (856) 456-7911
Blue Demon Margarita
La Esperanza
This family Mexican restaurant is exceptionally proud of its tequila collection, from Casa Noble Anejo Tequila to the cask-aged Asombroso 25. In this slightly different take on a margarita, Don Julio Silver tequila meets triple sec, margarita mix, lemon-lime soda and Blue Curacao. 40 E. Gibbsboro Road, Lindenwold, (856) 782-7114
Walnut Espresso Martini
Treno
As if we couldn't get enough of the wood-fired pies at this laid-back Westmont pizza bar, the vino and cocktails add a whole other layer. Sit back and sip on this nutty martini comprised of Three Olives vodka, Nocello, White Godiva liqueur, fresh espresso and three espresso beans. 233 Haddon Ave., Westmont, (856) 833-9233
Lychee Martini
Yokohama
In addition to premium sushi and sizzling hibachi, this Japanese oasis has signature drinks like the ginger gimlet (made with hand-crafted ginger-infused simple syrup) or this pretty martini. To start, bartenders mix one part Ketel One Vodka with one part Junmai sake and add an equal measure of SOHO Lychee Liqueur. For the finishing touch, the glass is garnished with a whole lychee nut. 300 S. Lenola Road, Maple Shade, (856) 609-8812
Pomegranate Martini
Bonefish Grill
The most popular drink at this hopping seafood restaurant (especially during weekly happy hours) is a certain fruity, berry-red martini, made with pomegranate liqueur, Fris vodka and fresh mango. 500 Route 73 N., Marlton, (856) 396-3122
Red Rocker Margarita
Los Amigos
Cranberry juice meets tequila and fresh-squeezed lime for a simple but powerful punch of flavor. This specialty drink strays from the restaurant's house tequila and opts for Cabo Wabo's reposado for a smoother and subtler take on the typical margarita. 461 Route 73 N., Berlin, (856) 767-5216
Cranberry Margarita
Braddock's
It's a seasonal take on one of our favorites over at Braddock's. House specials like the lemon drop or caramel martini may be fun year round, but we suggest this cranberry margarita made with with Grand Marnier and Jose Cuervo, with lime, cranberry and simple syrup over ice. 39 S. Main St., Medford, (609) 654-1604
Black Forest Cake Martini
Max's Seafood Café
At this 100-year-old Gloucester City bar, you can have your cake and drink it too. This velvety blend of vanilla vodka, crème de cacao, Chambord and fresh cream will remind you of your favorite chocolate cherry cake, but without the fork. 34 N. Burlington St., Gloucester City, (856) 456-9774
White Peach Sangria
Brio Tuscan Grille
We're fans of the hearty Italian fare at this Marlton restaurant, where house specialties can mean anything from fresh pasta to a whole-roasted chicken. If you're sitting at the bar, don't miss the well-priced nibbles, or this delicate infusion of Chardonnay and peach schnapps. The sangria is enhanced by peach nectar, fresh berries and various citrusy fruits, and served over ice. 500 Route 73 S., Marlton, (856) 983-0277
Published (and copyrighted) in South Jersey Magazine, Volume 9, Issue 9 (December, 2012).
For more info on South Jersey Magazine, click here.
To subscribe to South Jersey Magazine, click here.
To advertise in South Jersey Magazine, click here.