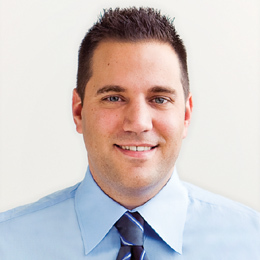 Down But Not Out
I have to admit, I was skeptical. When the countless news reports began to overwhelm us in late October warning that a major hurricane—one unlike any ever witnessed in recent history—was destined to make landfall along our coastline, I took all the doom and gloom predictions with a grain of salt. I'm not one of those people who are too scared to turn off the TV when networks resort to the type of sensationalism meant to grab viewers with every terrifying forecast of a wintry mix or the dreaded morning rush hour fog. I think I checked out right around the time it was dubbed "Franken-storm."
As it turns out, no one could have predicted the devastation that Hurricane Sandy left in its wake. Much of the Jersey Shore landscape, an iconic destination known the world over, has been forever changed. And while the northern shorelines suffered the most jaw-dropping damage, our favorite South Jersey barrier islands also took a sizeable hit courtesy of Mother Nature. The aftermath was so surreal, it looked like a scene from a post-apocalyptic film: boats in people's yards, streets buried in sand and homes ripped from their foundations.
As saddening as those images were, the strength and determination of the residents, town officials, emergency responders and volunteers in the days that followed was truly uplifting. I have no doubt that come Memorial Day weekend, we'll be headed down to our respective favorite Shore towns ready to kick off another summer—a special summer that we won't let fly by quite as quickly as in years' past. Sure, things may look a bit different here and there, and there will still be lots of work to do, but the rising tide can't wash away our spirit. Turn to Page 64 for Colleen Patrice Clark's stunning feature on the storm and its lingering effects. It's a tale of both tragedy and triumph and one that we hope we never have to confront again.
In addition this month, we'll introduce you to our annual list of Awesome Attorneys, get in the kitchen with Paula Deen, and take a trip down memory lane with Philadelphia 76ers head coach Doug Collins, who spent his time living in South Jersey during his playing career nearly four decades ago.
As always, we hope you enjoy this issue and wish all of our loyal readers and advertisers a happy and safe holiday season. Be sure to check out next month's Year in Review and get ready because we have some amazing things already lined up for 2013.
Kind regards,
Peter J. Proko
Editor-in-Chief
Published (and copyrighted) in South Jersey Magazine, Volume 9, Issue 9 (December, 2012).
For more info on South Jersey Magazine, click here.
To subscribe to South Jersey Magazine, click here.
To advertise in South Jersey Magazine, click here.