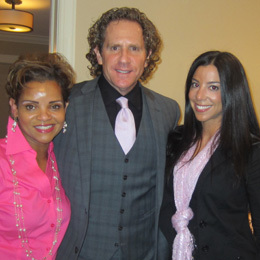 Scene: December, 2012
Click here for all photos.
JDRF South Jersey Chapter Walk to Cure Diabetes at Campbell's Field
Photo 1: Steve Noon and Amy Keitel
Photo 2: Trish and Brian Deeney
Photo 3: Eric, Amy Sue and Dennis Walsingham
Little Rock Foundation's 15th Annual Fall Festival
Photo 4: U.S. Rep. Jon Runyan and Tina Fiorentino present Prudential Fox & Roach's Val Nunnenkamp with the Little Rock Foundation's Luminary Award
The Ball, hosted by the Underwood-Memorial Hospital Foundation
Photo 5: The Ball Chairs Debbie and Barry Cox
Photo 6: 21st Century Oncology's Jeanine Horvath-Alemi, Stacy McIlvaine, Dr. Alexis Harvey and Lynn Bentliff
Photo 7: Underwood-Memorial Hospital Foundation Chair Kathy Schultes and husband Ed
Deborah Hospital Foundation's 7th Annual Red Tie Gala
Photo 8: Dr. Aaron VanHise, Dr. Richard Kovach and Dr. Jatinchandra Patel
Photo 9: Lourdes Health System President and CEO Alexander Hatala, Deborah Hospital President and CEO Joseph Chirichella and Deborah Chairman of the Boards Paul Stenardi
Photo 10: Nancy Luhta, Dr. Michael Neary, Dr. Andrew Martin and Elva Martin
The Camden County Freeholders, Camden County Veterans Affairs Office, and the Jewish War Veterans Post 126 of Cherry Hill's Veterans Day Medal Ceremony
Photo 11: Kennedy ER Nurse Teresa Crutchfield, U.S. Marine Christopher Mohrmann, SFC Allen Rodesky, retired U.S. Army soldier Stanley Quammen and son Steve, and Lt. Col. Al Bancroft of the Camden County Veterans Affairs Office
Virtua Voorhees Health and Wellness Center Open House
Photo 12: Virtua South Senior Vice President of Population Health Gary Long, Voorhees Mayor Michael Mignogna, Virtua President and CEO Rich Miller, Virtua Board of Trustees Chairman Tony Chigounis, Virtua Executive President of Population Health Management Mike Kotzen, and Virtua Excutive Vice President and CFO Bob Segin
Conigent, Inc./Wodify and CrossFit Aspire volunteer with Habitat for Humanity Burlington County
Photo 13: Sixteen members of both local companies joined Alycia McGinley, owner of CrossFit Aspire, and Conigent, Inc./Wodify CEO Ameet Shah to build a two-story home in Moorestown for Habitat for Humanity Burlington County
11th Annual Burlington River Run
Photo 14: Representatives of the Philadelphia Chapter of Back on my Feet with their $1,500 check from the run
Davis Cosmetic Plastic Surgery's event to benefit Susan G. Komen for the Cure, Philadelphia and Teens for a Cure
Photo 15: Angela Cyrus-Fowler, Dr. Steven L. Davis and Danielle Tomasallo
Aerosmith meets Atlantic City and Brigantine first-responders from Hurricane Sandy
Photo 16: Members of Aerosmith meet with first-responder personnel during their tour stop at Revel in Atlantic City in November. From left to right: Eugene Laielli, Joey Kramer, Joe Perry, Brad White, Darin Lorady, Steven Tyler, Thomas Moynihan and Tom Hamilton. (Photo by Bill McCay/Getty Images)
Published (and copyrighted) in South Jersey Magazine, Volume 9, Issue 9 (December, 2012).
For more info on South Jersey Magazine, click here.
To subscribe to South Jersey Magazine, click here.
To advertise in South Jersey Magazine, click here.