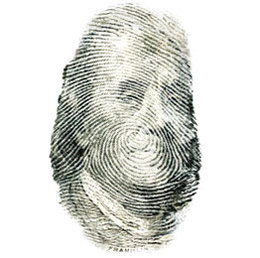 Crime Wave
Down economy may be triggering an increase in crime in South Jersey's affluent towns
Collapse on Wall Street, fiscal crisis in Greece, revolution in Egypt, housing bubbles popping from Florida to France … and property crime in South Jersey? Almost five years after the start of the Great Recession, effects both direct and indirect are still ricocheting around the globe. Now, local authorities say a recent uptick in burglaries and thefts in suburbs around the region could be one more consequence of the slow economy and the continued high unemployment rate.
In Cherry Hill, for example, shoplifting so far this year is up 32 percent from the same period in 2011, and theft from cars has increased by 8 percent, according to Lieutenant Sean Redmond of the Cherry Hill Police Department. While crime is cyclical, always ebbing and flowing, no one at the department chalks this up to mere coincidence.
"We have seen an uptick in crimes against property," Redmond says. "There are people who are doing this stuff to support drug habits, but I would also attribute some of it to the economy."
With the statewide unemployment rate at 9.8 percent as of October and regional economy still in a protracted slump, experts say it's not surprising to see modest boom in both property crime and the drug use that sometimes drives it. Although crime across the country has been declining since the 1990s -- and though the recession didn't usher in the nationwide spike in crime that many had feared -- some worry that New Jersey may be bucking the national trend.
Wanda Foglia, a professor of law and justice studies at Rowan University and a former prosecutor in Philadelphia, notes that preliminary figures for 2011 indicate that crime against both people and property is on rise in New Jersey. She says that it makes sense that such a trend would start to emerge now, years after the recession began.
"It's understandable that there would be a lag time, because some people had unemployment or severance pay or savings at first. But the longer the economy is bad, the worse the situation is. Common sense tells us that when people are unemployed for longer they may get desperate," she says. "Now, after four years of hard times, there may be more that are backsliding or turning to crime."
What, exactly, that crime may entail can vary from town to town. In Cherry Hill, the concentration of retail sites may tempt shoplifters, but property crime is also hitting South Jersey's neighborhoods.
In Haddonfield, Police Chief John Banning says a new type of crime is creeping into quiet residential districts.
"We've seen a big change in even what's being taken: Scrappers and people going after metals are things we hadn't seen in the past. Over the recent years that's really picked up. We've seen a lot of copper thefts: gutters being stolen right off the houses, air conditioners being taken [for the copper components inside]."
While some scrap dealers do cooperate with police, it's often hard to track such items or prove their origins, he says.
In Medford, Police Chief Richard Meder says residential burglaries and thefts from vehicles are up. "The main thing that's being targeted is jewelry, and part of why jewelry is being targeted in the high price of gold. The price has gone up significantly in recent years. So it's quick and easy, and financially beneficial for those that are stealing these types of things."
Small electronics are also a popular target, he says: "It's mostly the neighborhoods that are being targeted. When you talk about vehicle burglaries, most often it's vehicles that aren't locked."
Still, the question remains: Who, exactly, is stealing all these gutters, iPods, earrings and air conditioners? It's not, apparently, just desperate parents just trying to bread on the table for their families.
In the case of retail theft, says Redmond, "It's people from out of town coming in and doing the crime, the shoplifting specifically. The only reason they're in Cherry Hill is because it's a major retail center. It's not a lot of Cherry Hill people doing it."
But Foglia notes that those GPS devices being stolen from unlocked cars in quiet suburban neighborhoods aren't necessarily being grabbed by out-of-towners.
"It's typical that people commit crimes in their own neighborhoods," she notes. They're less likely to be spotted, after all, and they'll know the escape routes. Plus, she points out that many incidents are crimes of opportunity: an unlocked car, for example, may be tempting for someone with an impulsive personality (or someone in the impulsive state of being that is adolescence): "Some of the [crimes might be perpetrated by] young people whose parents don't have the extra money to give them anymore, so they're more likely to break into neighbors' houses."
If explaining just who's responsible is tough, putting a finger on exactly why is even more challenging. Foglia says the "strain theory" is a popular explanation: that a prolonged period of financial hardship can feed into both crime and the drug use that sometimes leads to crime.
"Someone who's been law-abiding all their life is not going to start robbing banks just because they lost their job. But the longer they're unemployed, the more likely they are to resort to crime," she points out. And that likelihood increases if a person has had any kind of criminal past. "People who have a history of problems are more likely to backslide when they encounter stress. The continued effect of having financial strain for years at a time gets progressively worse, and it can impact people who were coping fairly well in the past. "She says there's also an alternate theory: Maybe seeing a broken system –one, say, where big banks get rewarded for cheating while the rest of us deal with the fallout –has resulted in disdain for following the norms of society. People, she says, may think: "The system isn't working for me anymore, so why should I play by the rules of the system?"
Regardless of the motivations, it falls to local police now to deal with the situation – and reduced staffing levels at some local departments have made coping even more difficult.
Layoffs have hit towns across the area in the past few years; most recently, Medford earlier this year cut five officers from its force. "With reductions in staffing, it certainly makes it more difficult to target these types of perpetrators," Meder admits.
While adding more patrols isn't always an option, many local departments are focusing on a more affordable strategy: Getting the word out, and encouraging the community to step up. "One of things that we try to do is educate our public," Meder says. "We use a lot of social media: Facebook and Twitter. We use our website to get information out to the residents. With less police out there, it's more important than ever for residents to be more diligent and aware and to be contacting us."
Reminding people to lock their doors at night and report suspicious activity is starting to pay off, Redmond believes. "In the neighborhoods, we're able to be proactive by putting officers in the neighborhood in the overnight hours," he says. But the community is also helping. "I think the word is getting out there through social media: If you see something, give us a call."
Published (and copyrighted) in South Jersey Magazine, Volume 9, Issue 8 (November, 2012).
For more info on South Jersey Magazine, click here.
To subscribe to South Jersey Magazine, click here.
To advertise in South Jersey Magazine, click here.