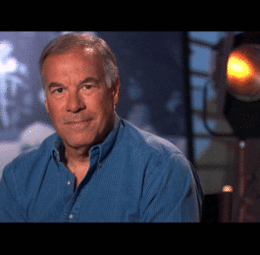 Southern Exposure: October, 2012
Go Figure
$3,200,000: The cost of renovations on the 216-year-old Mount Holly Courthouse, reopened on Sept. 4
70 MPH: The speed of the tornado that passed through Mount Ephraim on Sept. 5, resulting in 2 reported injuries
$50,000: Amount donated to South Jersey's Wounded Warrior Project by Eagles' wide receiver DeSean Jackson
7: Number of municipalities that came up with positive samples of the West Nile virus through traps placed by the Burlington County Mosquito Division
23: Number of confirmed human West Nile cases in New Jersey, including one death in Burlington County and five reported illnesses in Camden County, as of the end of September
4: High schools that were forced to close in South Jersey at the start of the school year due to mold
$4.5 million: The final sale price of the Archdiocese of Philadelphia's 19-room, 9,800-square-foot beach house in Ventnor
$19,155: The amount donated by the 7th annual Dancing with the Gloucester County Stars' winner Dr. Lee Spector for the Gloucester County Educational Network
$1,060,383: The total amount raised for South Jersey charities by the event, which just wrapped up its seventh year
$545,000: Amount ABM Janitorial Services is seeking from Revel Resort in Atlantic City, after filing a claim on Sept. 4 stating they were never paid for cleaning services
Hit or Miss
Tolls for the Burlington County Bridge Commission's Tacony-Palmyra and Burlington Bristol bridges will remain unchanged at two dollars for another year, after approving a $30.5 million budget.
Three hundred and seventy eight Girl Scouts from 43 local troops banded together at Freedom Park in Medford to break the Guinness World Record for the most people to blow out candles simultaneously. The previous record was 250 people.
Brandi, a 7-year-old Burlington beagle, survived a 70-foot jump off the Burlington Bristol Bridge during a walk last month.
Rowan University ranked 19th in U.S. News and World Report's Best Colleges for 2013 in the Northern Regional Universities category. Rutgers-Camden came in close behind at 20.
South Jersey's Flying Fish brewery officially opened the doors to its new location in Somerdale shortly after receiving federal approval to continue brewing.
Former Camden County Sheriff's Officer Thomas Smith accepted a plea deal on Sept. 20 banning him from law enforcement after he was caught trading drugs for sexual favors with a local prostitute.
Camden has been named the country's most impoverished city by the U.S. Census Bureau, replacing Reading, Pa.
U.S. Rep. Rob Andrews was named one of the 12 most corrupt members of Congress in 2012 by the Citizens for Responsibility and Ethics in Washington.
As of September, New Jersey has reached the highest unemployment rate in 35 years at 9.9 percent. The national rate is currently 8.3 percent.
Did You Hear?
"New Jersey's DMV is banning drivers from having big smiles on their driver's license photos, though I've got to wonder:?Was that a big problem at the New Jersey DMV?" —Seth Meyers on Saturday Night Live's "Weekend Update"
Book It: View from the Sideline
The game of football has changed tremendously since the early part of the 20th century, and legendary coaches' names have come and gone. Cherry Hill resident John Maxymuk provides an in-depth look at the history of every NFL head coach in his new book, NFL Head Coaches: A Biographical Dictionary, 1920-2011.
While the head coaches are a major focal point of the book, Maxymuk uses them as a launching pad for the evolution of the game. The book examines how unique coaching strategies, styles, and philosophies of every head coach in the league—from its inception to the present—helped shape the game to what it is today.
If you love statistics, Maxymuk includes a complete win-loss record for every coach's season played. And of course, what would a book detailing the history of NFL coaches be without ranking the best of the best? Maxymuk uses a unique formula for determining the best head coaches of all time.
In Memory: Remembering a Legend
On Sept. 18, NFL Films co-founder and President Steve Sabol (pictured), a Mount Laurel resident and legend in the sports film industry, lost his 18-month battle with brain cancer. Local names in sports weighed in on Sabol's legacy:
"Football benefited so much from his unique vision and incredible ability to bring fans closer to the action. He was also a joy to be around, an endless source of energy and ideas."
-- Philadelphia Eagles owner Jeffrey Lurie
"For the last 22 years, Steve has been a great inspiration to me and was instrumental in my development as an NFL analyst. I will never forget how positively he impacted every person he came in contact with, not just in the football world. You would be hard pressed to find a single person that would have a negative word about Steve."
-- ESPN NFL analyst, South Jersey resident and former Eagles quarterback Ron Jaworski
"The contribution he made to the NFL and the way he brought fans inside the National Football League will be irreplaceable."
-- Evesham Mayor Randy Brown, kicking consultant for the Baltimore Ravens­
"He wasn't just brilliant with what he did with NFL Films. He was one of the most loved men I've ever met in my life. Everybody inside that building, it doesn't matter if you were a cameraman, a receptionist, a football analyst, a tape cutter—everybody in that building loved Steve Sabol."
-- NFL game and draft analyst Mike Mayock
Election Day: Cast Your Vote South Jersey
With Election Day close by, we took a look at politics in South Jersey. And with such a strong local history, it's no surprise that our area has always been a political hot spot.
Ladies, before you get out and vote on Election Day, thank Mount Laurel's Alice Paul. Paul was one of the original suffragists who helped ensure the passage of 19th Amendment, which enabled women's voting rights.
Did you know that George Washington wasn't our nation's first president? Just look to Elias Boudinot of Burlington City. Boudinot was named the second president under the Articles of Confederation in 1782, five years before the ratification of the Constitution and seven years before Washington's presidency.
While New Jersey is one of the original 13 colonies, only one post-Constitution President hails from our state. Grover Cleveland, from Caldwell, is the only Jersey man to set up shop in the White House. New Jersey is also home to two vice presidents, Aaron Burr and Garrett Hobart.
Of the 55 official governors that have taken office in New Jersey, only eight have come from Burlington, Gloucester or Camden counties.
Street Level
MAPLE SHADE
Two Maple Shade neighbors' argument over a loud house party turned into a food fight. Both parties reported opposing stories when their homes and cars were vandalized with barbecue sauce, eggs, meatballs and more.
MEDFORD  
Two Medford men have been arrested and accused of stealing more than $2 million worth of goods from 27 homes in neighboring towns.
MAPLE SHADE
A Maple Shade man was charged with theft after being caught leaving a local Acme with several packages of raw steak tucked into his clothing.
WINSLOW TOWNSHIP
A Winslow Township pharmacist was forced to fire shots at a man dressed in a blue dress and black wig after an attempted robbery. The pharmacist reported seeing a gun in the alleged robber's fanny pack before acting.
GLOUCESTER TOWNSHIP
Police are on the lookout for a burglar in a white pickup truck who stole a large glass display case from the Chews Landing ShopRite.
LOGAN
A Logan township man reported that a fellow resident stole his Cain terrier following a dispute. The dog, and dog burglar, remain on the lam.
Names to Know
Local people making a difference in South Jersey and beyond
Haddonfield's Erin Donohue has been chosen as one of 12 local athletes to be inducted into the Camden County Sports Hall of Fame. Donohue has been a star in South Jersey and international sports for more than a decade, dominating the 1500-meter race while at Haddonfield Memorial High School, where she graduated in 2001. She eventually took her talents to Beijing, racing in the 1500 at the 2008 Olympics. She will be honored officially on Oct. 25.
Everyone knows how hard it is to make it big in Hollywood, but Rowan University graduate Adam Chazen is making it look pretty easy. The 2008 alum nabbed his first Emmy on Sept. 15 at the age of 26. As a visual effects coordinator for HBO's hit series Game of Thrones, Chazen was awarded the Creative Arts Emmy for Outstanding Special Visual Effects at the Nokia Theatre in Hollywood.
Wawa selected West Berlin's Kevonna Rose as the winner of their 2012 Wawa Welcome America! winner. The two-year-old competition, started by Wawa as a way to showcase unsigned East Coast singer/songwriters, selected Rose after an intense competition. The reward? A four-hour demo session in Philadelphia with Grammy award-winning producers Carvin Haggins and Ivan Barias, where she recorded her original song, "Music to My Ears."
Burlington County College student Alejandro Rojas was awarded the first American Community College's Educational Social Media Scholarship by RE/MAX. Rojas organized a team of fellow students for a 15-week-long project in which he developed content for RE/MAX's online blogs and social media programs. He was awarded a $2,500 scholarship.
Mount Laurel fisherman Pete Gluszek earned a spot in the Bassmasters Classic competition, an international competition set for February. Gluszek, a professional who runs a bass fishing master class out of Mount Laurel, has won more than $50,000 in fishing prize money and will be competing in his third Bassmasters competition in 2013.
Brandon Monokian, of Lumberton, is taking the stage by force, creating and producing his own plays that are earning their moment in the spotlight. Monokian's production, Grimm Women, has officially been signed over for production in New York City at the start of December. His second play, In Development, in which he also acted in, began showing in Martha's Vineyard at the end of the summer as well as across New Jersey.
South Jersey Heart Group welcomed their first female cardiologist. Hafeza Shaikh, of Mount Laurel, joined the teams at Our Lady of Lourdes Medical Center in Camden and Lourdes Medical Center in Willingboro at the start of the fall. As the first female cardiologist for the South Jersey Heart Group, she will specialize in women's cardiovascular disease, along with vascular sonography, preventive health and echocardiography.
Do you know a local person who is doing great things? Let us know by e-mailing Erica@SouthJersey.com.
Published (and copyrighted) in South Jersey Magazine, Volume 9, Issue 7 (October, 2012).
For more info on South Jersey Magazine, click here.
To subscribe to South Jersey Magazine, click here.
To advertise in South Jersey Magazine, click here.