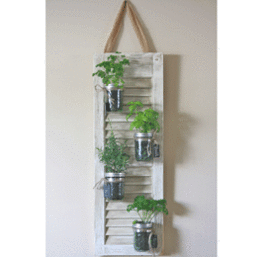 Southern Exposure: August, 2012
Outreach: Come Together
This July, local citizens recognized the ability of teamwork to motivate change in a collaboration expected to take our area by storm. Seven individual United Way branches from the region came together to form a single unit, the United Way of Greater Philadelphia and Southern New Jersey, in an attempt to better achieve their collective goals.
"By coming together and sharing our talent, resources and best practices, we will be able to deliver greater impact to those who need us most in local communities across the region," said Jill Michal, CEO of the new United Way of Greater Philadelphia and Southern New Jersey.
The United Way staff and volunteers of Atlantic, Burlington, Camden, Cape May and Cumberland counties, along with Southeast Delaware, and Southeastern Pennsylvania, took on this collaborative 18-month process with the shared focus of the global organization's main goals: education, income and health.
Book It: A Helping Hand
Author and South Jersey local Bree T. Donovan is using her newest release, Blackthorns of the Forgotten, as a chance to reach out to both her readers and her community. Set in Ireland, Blackthorns tells the tale of Gillean Faraday, a troubled musician who falls upon a supernatural being acting as his guardian. The character comes to learn about himself and the struggle between good and evil in this intriguing love story.
In conjunction with the novel's theme of self awareness and guardianship, Donovan took this opportunity to benefit a South Jersey location close to her heart, donating all of the book's proceeds to CONTACT Community Helplines in Cherry Hill. Serving Camden, Gloucester, Cumberland and Salem counties, CONTACT runs a 24-hour crisis phone line, specializing in grief and recovery loss, suicide prevention, and senior citizen reassurance.
Getting lost in a good book like Blackthorns couldn't be easier, especially knowing that each word is helping a South Jersey resident in need.
Homegrown: A Family Affair
Some families have movie night; for others, it's game night. But when it comes to bonding in the Stevenson household in Voorhees, it's craft night.
With her husband Dan and their young daughters, 5-year-old Elizabeth and 3-year-old Kate, helping to make wreaths, floral arrangements and wine glass charms, Jennifer Stevenson soon decided to start their own online shop. "I was always told the hardest part of starting a business is coming up with a name," she says. "For me, that was the easiest part."
Their part-time hobby turned business venture is called Elizabeth Kate Décor, and in just the three short months since the online store began, it's quickly taken off through word-of-mouth and social media.
Her favorite piece to make is the recycled shutter herb garden ($85; pictured), which can be used indoors or outside, allowing for different designs depending on what the customer wants. Other items include recycled pallet signs and sunburst mirrors, all of which their daughters help with throughout the process by painting or helping with measuring tape, of course the more kid-friendly of their crafting tools.
"I feel extremely fortunate to have my hobby become a part-time success," Jennifer says. "I have no idea where this will go, and that's the most exciting part. I never intended it to be anything other than a fun teaching experience for my kids; the rest is just a bonus." For more information, visit EKDecor.blogspot.com.
Did You Hear
"As Gov. Christie said last night, 'If you don't go through red lights, you have nothing to worry about.' It's when you go through the intersection when it's red that you have two problems. The first for sure is you're going to get a ticket. The potential is that you could kill yourself or somebody else.'"
—Cherry Hill Mayor Chuck Cahn, in regard to the reinstitution of New Jersey Department of Transportation red light cameras across the state.
Street Level: Dispatches from our backyard
Harrison Township
An investigation is underway after a United States Postal worker was caught allegedly tampering with and stealing money from a family's birthday and graduation cards.
Pennsauken
A local man is behind bars again after pleading guilty to three bank robberies last November, all while on supervised release for a previous bank robbery.
Mount Laurel
Township police are investigating the theft of a fire hydrant in one of the area's neighborhoods, after a Municipal Utilities Authority employee reported it missing on July 12.
Mantua Township
New Jersey State Police charged a local man with impersonating a police officer after several reports that he had used his green CrownVictoria to draw drivers out of their lanes with the impression of pulling them over on the Atlantic City Expressway.
Haddonfield
Haddonfield police responded to a unique call in July, rescuing four mallard ducklings after they fell into a six-foot-deep sewer grate and using bird calls to lure the ducks to safety.
Marlton
A man here was charged with criminal trespassing and criminal mischief after vandalizing Timber Creek High School in Sicklerville. The suspect was found after the school posted security tapes on YouTube.
Did You Hear
NCAA says games didn't exist…
I got the metal plate in my neck to prove it did… I almost died playing [for] PSU… [is this] punishment or healing?!?"
—Gloucester County Freeholder Adam Taliaferro, via twitter, a former Pennsylvania State University player who recovered from paralysis after a Sept. 23, 2000 game. Taliaferro was one of hundreds of Penn State players whose wins were erased from 1998-2012 by the NCAA's July 23 decision concerning the university.
How To: Live Large in Your Small Space
Whether your kids are going off to college and looking for ways to style their dorm, or you're trying to figure out what to do with your own little nook, these local experts have tips on how to make the most out of any small room.
Build It. "Built-ins are your friend," says Bridget McMullin, of The McMullin Design Group in Haddonfield, adding they make small rooms come alive. Creating built-ins around your furniture can help you maximize the space and create a cozy retreat, she adds. Connie Farley, of Bella Home Interiors in Sewell, points out that built-ins can become furniture themselves, as well—such as seating storage.
Store It. Farley urges clients to take note of everything that needs to go into the particular room. "Then look around for clever ideas on how to store your items and how they will integrate into the room." Ideas include bins under beds for storing sheets and out-of-season clothing, or over-the-door shoe holders, not only for shoes, but for brushes, makeup, books, pencils, iPods, charges, etc.
Go Large. Enhance a small space with a large accent piece, such as an oversized piece of art. McMullin says this will create a focal point and give your small space a real "wow" effect. Large pieces on bookshelves also create a good focal point, as Farley points out. "Displaying large, single items streamlines cubbies and bookshelves, making them appear larger," she says.
Go Dark. "Clients are always afraid of dark colors in small rooms, but it's much fun creating a room that is cozy and intimate, especially if other rooms in the home are light and airy," says McMullin.
Look Up. And finally, don't forget about what's above your eye level. "Decorative molding at the ceiling level brings the eye up and makes the room look bigger, even with short ceilings," Farley says. –C.P.C.
Sports: Batter Up
The founders of Victus Sports have always been playing the field, but their 7-month-old company is their real home run. Two years ago, the three 27-year-olds behind the company, Allan Donato, Ryan Engroff and Jared Smith, began making bats that have quickly become a hot commodity with Major Leaguers. "We wanted to do something in baseball," says Donato, who notes that all the founders grew up playing the sport. "Why we did baseball bats? I don't know. It started as a hobby and got better and better." The roots of Victus Sports lie in a garage in the founders' hometown of Harrisburg, Pa., but they relocated the business to Blackwood after Ocean City resident Gregg Balin took interest in funding the ambitious entrepreneurs' venture into the big leagues. The crafters—who average about 100 maple, ash and birch bats a day—started by hunting down players in need of a change, then grew from positive reviews.
Their move to South Jersey placed them in the center of East Coast baseball. Victus Sports sent personalized bats all along the coast to players like the Yankees' Mark Teixeira, Baltimore Orioles' Adam Jones, and Phillies All Star Carlos Ruiz, who chose to use the bats after borrowing one from Placido Polanco. Polanco was using his Victus bat earlier this season when he notched his 2,000th career hit.
"Each guys' bat is very specific. Some guys only swing certain color bats, some will only swing maple," explains Donato. "There's a lot of little things that go into the bat … and unless you get that model right, they won't swing."
To get to the core of the players' swing means understanding each player on a personal level, relationships that Donato says drives their new company. "We all have a really personal relationship with the players. … Adam Jones and I have developed a great friendship. Did I expect that going into this business? Absolutely not. But it shows that we're doing a great job."
Names to Know: Local people making a difference in South Jersey and beyond
Broadway has a new star in South Jersey's Christopher Newcomer. The Moorestown performer made his debut performance on July 31 playing Mary Sunshine—a female news reporter typically portrayed by men onstage—in Chicago at the Ambassador Theater.
BCC's Director of Dental Hygiene Linda Hecker has received the New Jersey Give Kids a Smile! Pioneer Award. Hecker is one of 11 to receive the award in the state, recognizing Hecker's active involvement in the Give Kids a Smile! organization, donating more than $460,000 since 2005.
Washington Township's Liv Devine, a country music singer and 2008 graduate of Washington Township High School, struck a high note at her July 20 performance. The talented local opened up for country celebrity Wynonna Judd at the Mayo Performing Arts Center in Morristown.
Alexander Werbickas, a Marlton resident and Cherokee High School graduate, recently received the Platinum A'Design Award in Milan, Italy. The award was earned for his team of industrial designers' Smart Media System entertainment system, a program that integrates various media programs into a one-touch screen controller.
The Mount Laurel Library's teen librarian, Samantha Marker, was selected to receive the Rising Star Award from the New Jersey Library Association. Marker was awarded for her efforts working with the library's teen program, including organizing a new Teen Space and a Teen Advisory Board.
Moorestown native Scott Terry and his band Red Wanting Blue joined the ranks of decades of famous performers on July 25 when they performed on The Late Show with David Letterman. Terry, now located out of Ohio, is the lead singer and songwriter of his group.
The Maple Shade-based team at RPM Performance Coating, led by President and CEO David Reif of Haddonfield, rang the world-famous closing bell at the New York Stock Exchange on July 23. Reif and his company came together for the tradition in celebration of reaching $1 billion in company sales.
Washington Township High School graduate Kirk Butler was awarded third prize in a national essay contest sponsored by the Ayn Rand Institute. Butler was one of 4,000 students to submit an essay based on Rand's The Fountainhead, and was only one of 10 third-prize winners to receive the $1,000 third-place reward.
Go Figure
53: Number of times Cherry Hill's 38-year-old Aryeh Deutsch had run with the bulls in Pamplona, Spain, before receiving his first injury, a one-inch deep goring to his right calf, on July 9.
$13,750: The amount recently awarded in a settlement to an Evesham police officer who found human hair placed in his breakfast sandwich intentionally by a cook at a deli in 2010, as retaliation for a recent traffic arrest.
2,000: Shortage—in pints—of blood donations in the South Jersey area for June and July, according to the American Red Cross.
$,2000: The new fine for feeding wild turkeys in the town of Hainesport, put into place by officials on July 10.
200: Acres destroyed by a forest fire on the borders of Camden County and Atlantic County's Wharton State Park, from July 5 to July 7.
$3.1 million: Amount awarded in federal funding to three Gloucester County school districts to go toward education for students with disabilities.
5%: The percent above the statewide average of cancer incidences in Burlington County, according to a recent report by the American Cancer Society.
$450,000: Funds given to Gloucester City's Mary Ethel Costello School by the state for immediate repairs to the school's chimney and for a new fire-suppression system.
Published (and copyrighted) in South Jersey Magazine, Volume 9, Issue 5 (August, 2012).
For more info on South Jersey Magazine, click here.
To subscribe to South Jersey Magazine, click here.
To advertise in South Jersey Magazine, click here.