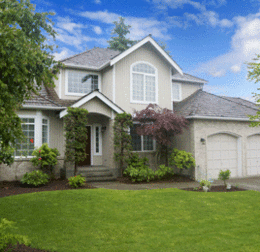 Home Makeover
Want to improve your home's value or just your quality of life? These local professionals answered our questions, to get you started on the path to your dream dwelling.
How do I choose the right contractor for a home addition?
Brindisi Builders, a family owned business, stresses the importance of finding an experienced craftsman and builder to help you design and create a welcomed new addition to your home. Any builder's commitment to you should be reflected in their workmanship, professionalism, ethics, swiftness, and courteousness. The right professional will make adding a new gourmet kitchen or lavish bathroom to your home a perfect place to come home to. —Brindisi Builders
Brindisi Builders
Brindisi Builders is a family-owned business renowned for its commitment to quality.
Marlton
(856) 985-6219
BrindisiBuilders.com
What are some guidelines for choosing a quality home renovation expert?
We believe home renovation shouldn't be a frustrating experience. Watching your project develop and seeing it come to light should be a fulfilling and exciting event. Hiring the right remodeling contractor makes all the difference in having your project completed on-time and on-budget. Here are some guidelines to help you make the right choice: Hire a professional with an established business in your area. Ask how they stay educated on the latest products and construction techniques. Check references. Ask questions so you understand exactly what is included in the estimate. Get everything in writing. Shop quality, not just price. —Jay Cipriani, owner, Cipriani Remodeling Solutions
Cipriani Remodeling Solutions
Cipriani Remodeling Solutions, Inc. is a full-service professional remodeling firm founded in 1978.
Woodbury
(856) 853-8398
CiprianiRemodelingSolutions.com
How can a landscaper help me keep my home beautiful through the fall?
Let our experienced team handle your fall cleanup this year: including yard clean-up, mowing, fertilizing, professional pruning, pest control, weeding, as well as general detailing to maintain the optimum appearance of your landscape. We are dedicated to offering a full service approach that goes beyond the expectations of our customers and provides excellence in every service. With the upcoming holidays, let us be your Christmas lighting and decoration installation experts for your home or business. —Eaise Design & Landscaping, Inc.
Eaise Design & Landscaping, Inc
Serving all of Southern NJ.
(856) 428-7769
(856) 740-2900
Eaise.com
What are the latest trends in kitchen design?
The trends we see today are similar to what we have seen over the last year and a half. People like to be unique and use multiple tones to create a warm feeling. Ten years ago we sold natural light wood tone cabinets that blended with all color schemes and styles. Today, we're using white tones on painted cabinets with glazes, creating deep rich browns as accents breaking up the sterile appearance. —Steve Matteo, owner, Matteo Kitchens. "
Matteo Family Kitchens & Flooring
Woodstown
(856) 769-2490
MatteoKitchens.com
How can I plan a remodel for my Shore house, so it will be ready by spring?
Now is the time to get your Shore house ready for next summer's fun. Under Construction's Shore Division will handle any size project on your home at the Shore. They realize that having your remodeling project completed in a timely manner is important to you, which is why they strive to make sure that your down time is minimized. Keep in mind bathroom and kitchen renovations offer the largest return on your investment, both financially and with overall functionality. —Under Construction Builders
Under Construction Builders LLC
Cherry Hill
(856) 354-0831
UCBuildersNJ.com
How do I prepare gardens and beds for cooler weather?
Weeds should be pulled when the ground is moist before they develop deep roots and all beds need to be mulched with leaves or compost. Another option is to plant winter cover crops in open beds. Since fall is prime time to plant trees, shrubs and perennials, new areas can be prepared by digging in compost. Shorter days and cooler temperatures contribute to a well-established root system, resulting in beautiful displays when spring arrives.
After the summer heat, how can I repair damage lawns?
In the fall, lawn renovation includes several key steps. Core aeration will increase air, water and nutrients for the roots. A combination of slice seeding to enhance germination and hand seeding should be done to bare areas or the entire lawn. De-thatching is also important to remove thatch and protect against disease. To further develop healthy roots and reduce weeds, lawns should be fertilized with a "natural organic" or "slow-release" product.
When it comes to watering lawns and beds, are there any "must dos"?
To start, watering is generally reduced during cooler weather. While you will not need to water as much in the autumn, attention should be paid during hot, dry spells to provide sufficient water. Fall is also time when watering systems need to be shut off and drained to avoid freezing and exposed hoses should be either put away or covered with mulch if left out. —Steve Young, owner, Young's Landscape Management
Young's Landscape Management
Moorestown & Lumberton
(609) 654-5441
YoungsLandscape.com
Published (and copyrighted) in South Jersey Magazine, Volume 8, Issue 7 (October, 2011).
For more info on South Jersey Magazine, click here.
To subscribe to South Jersey Magazine, click here.
To advertise in South Jersey Magazine, click here.