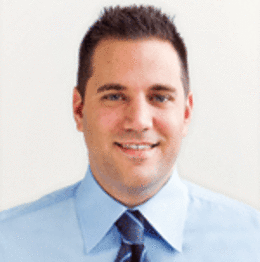 Wonder Women
Earlier this year, as my editorial staff and I were planning 2011's cover stories, we had a discussion about who would make a great fit for our annual Super Women issue. We've featured some great ladies on our cover over the years—from Ali Larter and Ivanka Trump to Piper Perabo and Chelsea Handler—so we knew that it had to be someone special. After some careful consideration, there was one name that jumped out at us: Jill Biden.
Biden's strong South Jersey roots made her an obvious choice to grace these pages, but her accomplishments as the Second Lady of the United States make her undoubtedly deserving of recognition. The career educator is a true Super Woman, and her influence can be felt throughout the Delaware Valley, where she spent so many years living, teaching and raising her family alongside her husband, Vice President Joe Biden.
Our executive editor Samantha Melamed spoke with Biden as she made her way through the area a few months back, and found the always-on-the-go 60-year-old to be full of energy and inspiration. Whether she's working with community college students or advocating to assist military families and eradicate hunger in Africa, Biden is passionate about one thing: helping others. Turn to Page 50 to read more of our engaging conversation with her, as she talks candidly about being part of the Obama administration.
But Biden isn't the only inspiring woman in these pages. In our annual Super Women feature, we cast a spotlight on 35 local women who are making a difference as business leaders, philanthropists, community activists and more. These women may come from all walks of life, but they are similar in that they put others first, a trait that we can all admire.
Also in this issue, we mark Breast Cancer Awareness Month with three unforgettable stories from those touched by the disease. We catch up with an Evesham couple still coping with the tragic murder of their son nine years later. And, we meet the star high school athletes who are ready to lead their teams this fall season. I recently got the chance to spend some time with these eight kids during our photo shoot, and I am confident that each one of them will see their name in lights, no matter where the future takes them, on or off the field.
Kind regards,
Peter J. Proko
Editor-in-Chief
Published (and copyrighted) in
South Jersey Magazine
, Volume 8, Issue 7 (October, 2011).
For more info on South Jersey Magazine, click
here
.
To subscribe to South Jersey Magazine, click
here
.
To advertise in South Jersey Magazine, click
here
.