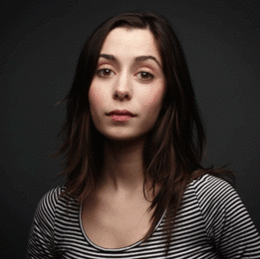 Write Mind
Bestselling local novelist Jennifer Weiner is flying high—and coast to coast—with the release of her eighth book and the debut of her first TV show.
Considering Jennifer Weiner's compulsion to share stories—hysterical, heartfelt, human ones—one could argue that she had no choice but to write for a living. If so, then the fact that her stories have evolved into several bestselling novels, a major motion picture and, most recently, a promising new TV show, is just a bonus.
Weiner grew up in house full of books, allowed to read anything she could understand, and honed that love of literature at Princeton University, studying with greats including Toni Morrison and Joyce Carol Oates. She then ventured into a journalism career, which eventually brought her to the Philadelphia Inquirer. There she began working as a features writer in 1995—not to mention gathering the local color that would saturate her fiction, which is rich with scenes from Philadelphia and down the Shore, including towns like Ocean City. (The Cherry?Hill Hilton made its way into the novel In Her Shoes, while The Guy Not Taken includes a detour to Haddonfield—perhaps due to the influence of Weiner's husband, a Cherry Hill native.)
In 1998, at age 28, Weiner endured an experience that changed her life: She and her boyfriend of three years broke up—"that awful, awful breakup that happens once in your life, in your 20s," she says. She figured she knew how to tell a story, so she set out to write "about a character like me and a guy like him."
Her resulting first novel, Good in Bed, was published in May 2001 and hit The New York Times' bestseller list almost immediately. In Her Shoes came next, and was made into a movie starring Toni Collette, Cameron Diaz and Shirley MacLaine. Her latest book, Then Came You, will be Weiner's eighth release when it's published this month. Now, Weiner is also executive producer of State of Georgia, a sitcom starring Raven-Symoné that premiered on ABC Family in late June.
For the past eight months, the 41-year-old has been commuting weekly to and from Hollywood. Before Weiner jetted off again, South Jersey Magazine caught up with her to talk about her complex characters, her cross-country commute and what inspires her writing.
SOUTH JERSEY MAGAZINE: Your characters are so vivid and entertaining. How much of you is in your books?
JENNIFER WEINER: I think there's a little bit of me in every character I write—even the villains! With every book, there's usually a character who's very easy for me to relate to, who talks the way I talk and makes the kind of choices that I'd make in a given situation … but as my career has progressed, I've tried to push myself to create people who aren't just like me, to put myself in their skin and their shoes, and think about how they'd react or handle themselves. For example, in Fly Away Home, I had to think about being the kind of woman who'd marry a politician and resign herself to being constantly seen, but never heard, and then figure out how that character would react and behave if her husband cheated on her, and if his affair became national news. Then Came You, my newest novel, is written in the alternating voices of four different women, three of them in their 20s—a place I haven't been for a long time.
SJM: What do you enjoy about speaking engagements and book tours?
JW: Writing can be a lonely business: It's you, in a room, with a blank screen, listening to the voices in your head. I love connecting with readers, telling them stories and hearing how my books have touched them.
SJM: Did your childhood influence who you are as a writer?
JW: I'm the oldest of four, and I grew up in a suburb of Hartford, Conn.... I was a bookish kid, not very successful socially, but I was lucky enough to grow up in a house full of books, with parents who read to us and encouraged us to read. Books were my escape and my safety net. I always dreamed of being a writer, and some days I still can't believe I get paid to make things up!
SJM: Who inspires you in writing—and in life?
JW: Susan Isaacs has always been a role model. She writes great, entertaining, readable books that have heroines who are beloved because of their smarts and their humor more than their beauty … and she lets these girls get the guy, win the prize, save the world. As far as I can tell, she also seems to have a nice balance between work and family and public and private, which is something any writer and mother strives for.
My mother is one of my heroes. She's smart and funny and endlessly, amazingly, unbelievably cheerful. Once, we took one of those magazine "How Happy Are You?" quizzes that asked questions about whether you get upset if you get cut off in traffic or yelled at by a boss. The categories ranged from "not happy" to "somewhat happy," to "really happy," to "supremely happy," to "lobotomized." My joke was always that my mom fell into the last category!
SJM: What's next for you?
JW: Then Came You comes out on July 12, and I'll be on a book tour that week. I plan—I hope?—to spend the summer relaxing with my family. Then I'll start thinking about the next book.
SJM: What do you wish you knew then that you know now?
JW: That it was all going to work out fine.
Published (and copyrighted) in South Jersey Magazine, Volume 8, Issue 4 (July, 2011).
For more info on South Jersey Magazine, click here.
To subscribe to South Jersey Magazine, click here.
To advertise in South Jersey Magazine, click here.