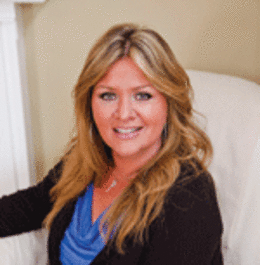 Soul Searching
After seeking out her own birth parents, Lumberton's Pam Slaton took her searching skills pro. Now, a reality series on the Oprah Winfrey Network is about to make her a household name.
Like many South Jersey moms, Pam Slaton works from home so she can be near her family. Unlike her peers, Slaton and her work are set to be the focus of a nationally televised series—with the Oprah Winfrey imprimatur no less.
Slaton's business, which she runs from her Lumberton residence, is seeking out long-lost relatives, particularly adoptive parents. It's a profession she's exceptionally good at. Her expertise has yielded celebrity clients, a reality television series, Searching For…, on the just-launched Oprah Winfrey Network (OWN) and a book to be published this fall. It's also a full-time emotional roller coaster.
"For most adoptees, searching is like reading fiction all your life, and then, all of a sudden, these fictional characters become real," says the 46-year-old Slaton. Her show, which aired a sneak peak episode on Jan. 1, OWN's launch day, captures that drama.
"This is a show about the journey," she continues. "It's about understanding why you want information, and when you get it, understanding what to do with it. Some things didn't go well, some people couldn't be found, and some stories were fabulous. It was a really stressful, difficult process, but it was amazing, and I'm hoping that it's going to translate on screen."
Slaton's own journey began when she was very young, an adopted child with an unshakable desire to know her birth mother. While her adoptive family was nothing less than loving and supportive, she just had to know more about the woman who gave her life. On her 18th birthday, after receiving scant details about her birth parents—agencies rarely give out names, dates or places—she began a search that would continue intermittently for the next 12 years.
She finally tracked down her birth mother, but the outcome was devastating—painful and unpleasant. But Slaton didn't give up hope. She continued to look for more family members, eventually reconnecting with her birth father, grandmother, aunt and sister.
Realizing she had a knack for finding people, Slaton quit her job as a real estate agent, and started helping others like her in their search to find the people missing from their lives.
Slaton received national recognition when she was hired by Darryl McDaniels of the '80s hip-hop group Run-D.M.C. to find his birth mother. The search was documented by VH1 and, shortly after it aired, Slaton began working with a production company to develop her reality series. OWN purchased 10 one-hour episodes of the show, which follows Slaton as she works with clients while also juggling life at home with her husband, Mike, and two sons, Ron, 21, and Mikey, 16.
After Oprah announced that the show would air on OWN, she invited Slaton to appear on The Oprah Winfrey Show, to help reunite a woman with her daughter after 42 years.
"It was one of the most amazing experiences of my life, but also the most nerve-wracking," Slaton says. "You walk out on the stage and you say, 'Oh my god, I'm going to meet Oprah.' It was pretty surreal."
Slaton's clients typically meet with her and share whatever information they have about the person they're searching for. She says the majority are looking for their birth families, but she has also had clients looking for a high school sweetheart or an old Army pal. Then Slaton takes off like a hound dog, making the most of her obsessive nature and online resources that she says are only slightly more advanced than your regular Google search. Her searches tend to last less than a month. Then, she hands over her findings and steps back to allow her clients to decide what they want to do with the information they have been so desperately seeking.
"For me, it's about supporting. It's about finding. It's about getting my clients to a place where they're ready to make that contact," Slaton says. "But then it's not my place to be there anymore."
While each case and each outcome is unique, there are a few that will always stand out in Slaton's memory.
"I ended up finding out that this one particular alleged birth father was a longshoreman," she says. "I got a phone number for the ship that this longshoreman was on, and I called the ship, which turned out to be in the middle of the Mediterranean Sea. I woke the captain up, and he pulled this man out of bed who was greeted by me saying, 'I'm not really sure how to begin to tell you why I'm calling.' He eventually met up with his daughter, but that story is just crazy."
She also remembers an 85-year-old woman who found her 87-year-old brother living in Poland. When he discovered that she was looking for him, he traveled from Europe to meet her. "The lesson in that is that it's never too late to search," Slaton says.
Of course, Slaton's own story may be the most memorable. Although reconnecting with her birth mother was traumatic, it was one of the most important searches she did, because it also drove her to track down her birth father—a much more positive reunion.
The adoption agency described Slaton's birth father as a 6-foot-5 Italian mortician with blond hair and green eyes.
"I called every funeral home, every hospital in the Bronx, until I found the guy that said, 'Oh 6-foot-5 Italian, blond hair, green eyes? You must be talking about Big Vinny,'" Slaton recalls. "I got the head of personnel on the phone, and she said, 'That's so weird. I just helped my best friend find her birth parents. I know exactly who you're talking about.' In half an hour, I had this guy on the phone saying, 'This is Big Vinny. I hear you're looking for me.'"
Slaton met with her birth father that same night and learned that she had a full sister, whom she was later able to find.
To date, Slaton has solved more than 2,500 cases and says that about 85 percent of those have resulted in positive outcomes. She admits that part of what makes her such a tenacious researcher is the joy she also gets from witnessing a happy reunion.
"I'll never have a reunion with my birth mother, and it's something that I'm totally at peace with—I no longer yearn for it. I accept her for who she is," Slaton reflects. "But I get that little high, that moment when people are actually meeting for the first time or about to meet for the first time. I take a tiny little piece of that with me, and I think it's my therapy. I think it heals me."
Published (and copyrighted) in South Jersey Magazine, Volume 7, Issue 10 (January, 2011).
For more info on South Jersey Magazine, click here.
To subscribe to South Jersey Magazine, click here.
To advertise in South Jersey Magazine, click here.