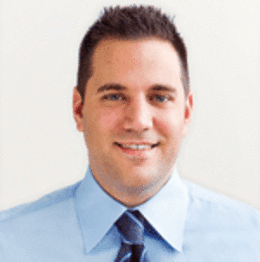 A Fresh Start to a New Year
In these first days of 2011, there is a real sense of hope and promise around South Jersey. The beginning of each calendar year gives us the opportunity to look ahead and envision our future with a certain type of clarity. It's a chance to wipe the slate clean and start over. Who doesn't appreciate that?
But, we can't move forward without learning from the past, which is why this time of year is also good for reflection. The other day, in preparation for this Year in Review issue, I was thumbing through some back issues with my editorial team when something jumped off the pages at us. We couldn't believe the transformation the magazine has undergone, just in the past year. Of course, we always are working to improve our product, but when your face is so firmly pressed against the glass, you tend not to see the bigger picture.
Just reviewing some of our 2010 cover stories—Taylor Swift, Chelsea Handler, Ron Jaworski, Brad Lidge, Brit Morgan and Ivanka Trump—is amazing. It's a challenge to stay ahead of the curve, but we intend to keep doing just that in 2011.
In the 12 months, I have gotten numerous compliments on the work we are doing here at South Jersey Magazine. In the spring, Donald Trump called me personally to tell me that he was impressed by the magazine. I was impressed that The Donald didn't have better things to do on a lovely Friday afternoon. A few months back, I ran into 610 WIP midday host Anthony Gargano. I had met Gargano a few years prior, so I reintroduced myself. When I told him what I was up to now, he beamed with excitement. "Congratulations, that's awesome. That's a great magazine," he offered. And at our Best of the Best party in October, ESPN's Sal Paolantonio told me that he thought our magazine was "slick" and in a class by itself in this area.
I may be biased, but I would tend to agree. Which is why in this issue we are looking back at all the great stories we featured in 2010 and updating you on where things stand today. We also have compiled an easy-reference roundup of our Best of the Best, Top Physicians, Top Dentists, Awesome Attorneys and Best of Home and Garden lists. In addition, you'll also find predictions for 2011 from South Jersey's leaders in government, business, education and health care. Here's hoping that we can help you get your new year off to a great start.
Kind regards,
Peter J. Proko
Editor-in-Chief
Published (and copyrighted) in South Jersey Magazine, Volume 7, Issue 10 (January, 2011).
For more info on South Jersey Magazine, click here.
To subscribe to South Jersey Magazine, click here.
To advertise in South Jersey Magazine, click here.