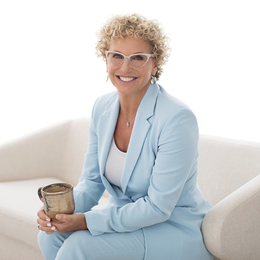 Sponsored Content: The Healing House
By providing holistic brain health services, this practice is bringing mental healing to those who are struggling with issues such as depression, anxiety, addiction recovery and more.

Dealing with depression, post-traumatic stress disorder (PTSD), anxiety or any condition where yourmental health is severely impacted can be an isolating experience. While drug therapy and inpatient programs can be a solution for some, many people only receive temporary relief through traditional care models, while at the same time experiencing harsh side effects from the psychiatric medications that get prescribed.

"There are flaws in the care system for people who are struggling with mental health," says Anita Riggs, founder and clinical director of The Healing House. "As a result, many people are underserved or are not aware of some remarkable alternative therapies that exist."

After observing the shortcomings of traditional mental health options in her previous executive position at a psychiatric hospital, Riggs decided to open The Healing House in an effort to provide a more holistic approach to navigating mental health. Riggs is a registered psychiatric nurse, a licensed mental health counselor, and she is certified in various counseling specialties.

The Healing House originally opened in Orlando, Florida over 20 years ago, and it integrated a full staff of psychiatrists along with some emerging medical device technologies in 2013. After finding continued success with this evolving care model in Central Florida, Riggs decided to open a second full-service practice in her home state of New Jersey.

"We are looking to spread our clinic's mission of offering proven non-drug therapies for all things depression and anxiety," Riggs says. "And so that is why we are so excited to have opened our South Jersey practice in January of this year."

The Healing House offers a full-spectrum approach to mental health but specializes in a relatively new treatment called transcranial magnetic stimulation (TMS Therapy). This is a non-invasive procedure that uses a targeted magnetic field to stimulate or regulate the neurons in key areas of the brain that control mood and behavior.

TMS Therapy is approved by the U.S. Food and Drug Administration for treating depression, and it can be used to help improve a variety of common co-occurring conditions as well, such as anxiety, addiction recovery and PTSD. For those who are struggling to find answers, this non-pharmaceutical treatment option is truly a game-changer.

"TMS is improving the quality of life of our clients in a big way," Riggs says. "Not only do we see it effectively treat depression or offer relief from many of the anxiety-based conditions that people experience, but we also get to use this therapy to minimize medication regimes which helps eliminate unnecessary side effects."

At your first visit to The Healing House, you will be evaluated by a care team member who will work to create a custom program that will best meet your individual needs. That program may include TMSTherapy, psychiatric consultation, counseling and/or biofeedback, use of an infrared sauna, guided training in practices like restorative yoga, access to high-grade supplements and more.

The Healing House accepts private insurance from all major carriers for TMS Therapy in addition to offering in-house, no-interest financing options.

Ultimately, Riggs and her team at The Healing House want people to know that they do not have to go through their mental health struggles alone.

"You don't have to figure it out by yourself," Riggs says. "There is relief available, and it starts with simply reaching out or asking for help. The worst that happens is you gain insight about taking better care of yourself."

The Healing House - South Jersey
911 Kings Highway South | Cherry Hill
Call 856-528-2899 | Text 856-676-2774
Email
info@hhsouthjersey.com

SouthJerseyBrainHealth.com


To read the digital edition of South Jersey Magazine, click
here
.
Published (and copyrighted) in South Jersey Magazine, Volume 15, Issue 12 (March 2019).
For more info on South Jersey Magazine, click
here
.
To subscribe to South Jersey Magazine, click
here
.
To advertise in South Jersey Magazine, click
here
.