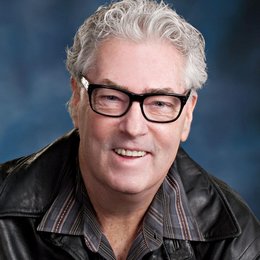 So You Wanna Be a Talk Show Host?
I've been a stand-up comic for 39 years. I've been a talk show host now for roughly 25 years.
I started part-time at two stations that technically don't even exist anymore, WCAU and WWDB. Then, by a fluke, I ended up as the third man on a new sports talk station, WGMP, with fellow South Jerseyans Scott Graham and Neil Hartman on a show called "The Sports Attack."
When I say "fluke," here's what happened. They first offered the third slot to my "Two Funny Philly Guys" mate, Joe Conklin. Joe had made a name for himself at WIP, so when he called me looking for advice, I suggested he stay at WIP because who knew how long this new station was going to stay on the air?
Well, Joe turned down the offer from WGMP. Then a crazy thing happened. Without having any idea that Joe and I had discussed any of this, WGMP offered the gig to me. I took it and 25 years later Joe and I are still on the air, and now at the same station, 94WIP. As John Lennon said, "Life is what happens to you when you're busy making other plans."
Here's what I find interesting about my two "jobs." Practically no one ever comes up to me and asks me, "How can I get into stand-up comedy?" The reason for this is that most people know that performing comedy onstage is a frightening experience and that you must be clinically insane to even think about doing it.
We all have quiet friends, but for the most part most people love to chat and gossip. So that translates into people believing that they are opinionated enough to do talk radio.
And you know what? They're right.
So I thought I would describe to you what goes on during the day of a talk show host to give you some notion of just what goes into it. And while a lot of it is going to feature sports, keep in mind I did "regular" talk radio as well, and the prep was pretty much the same.
Getting Out Of Bed To Start Your Day
OK, all of us do that, correct? But if you're a talk show host, your job starts right at that very moment. While still in bed, I will turn on the TV and check out local news, ESPN and CNN for starters just to make sure there weren't any significant huge news stories that broke while I was sleeping.
Now I absolutely never watch a program of any type without my trusty iPhone by my side. I would be lost without the "notes" feature on it. If anyone says anything remotely interesting or offbeat, I immediately lay down the cliff notes version. Here's an example:
Yesterday I got a ticket in the mail from EZ-Pass stating that I ran through the toll on the Atlantic City Expressway. Damn, these thieves get on my nerves. Over the years, the only toll plaza I have ever received a toll violation notification from is this toll. I don't run tolls. I pay close to $400 a month on that pass. I hate the A.C. toll. My entire life I have consistently heard a summertime KYW traffic report warn you about "a backup approaching the Atlantic City toll." Here's an idea. Why not close them on Sunday evenings between 5-11 p.m. during July and August? Seriously, do they need every bleedin' dime? I will write "EZ-Pass violation" on my phone.
I'm the guy who still reads "physical" magazines and newspapers. And when I do, I always have a highlighter. If I read some little interesting tidbit, I highlight it. ("A single man washes his bed sheets every six weeks." Really? I think me and my buddies would go a year!)
Now what I like about this bed sheet fact is that I can use that as a funny observation on my radio show, stand-up show, or use it as a Quizzo question. It's perfect.
Now if there is a magazine article about, say, Guam, I know there's going to be zero about this article that I will be able to use. None of my listeners have any interest in Guam. Hell, I don't even know where Guam is. So I quickly skim it with my finger to see if there is a number in the article, such as "37 percent of people who live in Guam were born in Pennsauken," and now I have acquired a fun little fact from an article that I didn't bother to read.
No talk show host can live without one. Particularly the season pass feature. Season pass automatically records shows, so you never have to worry about forgetting to do so. I season pass ESPN's SportsCenter, Pardon the Interruption, every Phils, Eagles, Sixers and Flyers game, and their postgame shows, as well as Sunday Morning, 60 Minutes and Real Time with Bill Maher. And I'm sure I'm forgetting a couple.
Now I have a method for watching games if I have not viewed them live. Let's use baseball for example. First, I make sure I do not know the score, which makes a huge difference suspense wise. I fast forward the game until I see that someone has scored and then stop it, rewind and see how that run was scored and again, make a note on my phone. If it's a one-run game going into the bottom of the ninth, I usually watch every pitch of that inning and of course playoff games. (Hey Phils fans, remember playoff games?) And that's pretty much how I do it for all the sports.
"This Day In History" and "Famous Birthdays"
Both of these are websites that I use every night. If it's Clint Eastwood's or Carson Wentz's birthday or the 50th anniversary of man landing on the moon, I make a note of it. It's important to have a current reason for chatting a topic up. If there was a big game, you're home free. If not, sometimes these "side" topics will carry the show.
An Hour Before I Leave For The Station
An hour before I leave for the station, like clockwork, I will then sit at my kitchen table and compile all these notes and formulate a show. Some notes make the grade, others do not.
And there it is. How to put a shift of talk radio together. The main trick is picking the topics that I believe my listeners will be most interested and entertained by.
Ready for your first show? Let's go!

To read the digital edition of South Jersey Magazine, click

here

.



Published (and copyrighted) in South Jersey Magazine, Volume 16, Issue 5 (August 2019).

For more info on South Jersey Magazine, click

here

.
To subscribe to South Jersey Magazine, click

here

.
To advertise in South Jersey Magazine, click

here

.