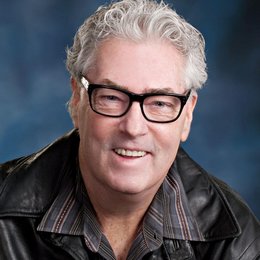 A Rocking Summer
It's July! It's summer!
Now that can mean different things to people. Barbecues, vacations,swatting greenheads. But for me the summer means it's Jersey Shore time. And while there are many aspects of beach living that I adore, one of my favorite joys is the amount of live bands— specifically cover bands—that I see perform. I see more live music between Memorial and Labor Day weekends than I do the rest of the year combined. And I go out a lot during the other seasons.

It's easy to salute the bands and artists who—through talent, perseverance and luck—manage to get a song or album out on the national charts. But what about the great cover bands slugging it out in the trenches? Night after night, set after set, these bands truly reach the masses. More people have danced and partied to these bands than to some one-hit wonders.

I tried the best I can remember—and believe me, there's a lot of Johnnie Walker Black running through what's left of my brain—to come up with a list of the cover bands I have seen the most over the years. There's a lot of great bands like The Chatterband, Steamroller Picnic, Strange as Angels, Split Decision, Pegasus and many more that didn't make the cut. Not because they don't rock in their own right, it's simply because I haven't seen them perform live as much as the others.

Each of the bands below are not only constantly performing in the area—hey, you may see me in the crowd—but each group has at least one member who hails from South Jersey, proving the local music scene is quite strong.

Secret Service. Dom and Craig always put a smile on my face when I see them. Of course it doesn't hurt that they play at the OD in Sea Isle and I've been able to walk to see them for 20 years. They're funny as hell, they involve the crowd,they drink while on stage (always aplus), and how they have any voices left whatsoever after 2,478,972 sets is beyond me. An added plus is hearing Dom rap. Hilarious!

Jellyroll. My sister Liz once sang with the band. So did my main man, the legendary Spins Nitely. Throw in the fact that Jelly's sax man played on my very own "Let's Call In Sick" and how the heck could I leave them off? One of the first bands in the area with a horn section. I'm a sucker for horns.

The Fabulous Greaseband. If you never saw this legendary oldies band in the legendary Phil's Bongo Room in Avalon, well, I feel sorry for you. It was always a thousand degrees and the entire building would shake. Costuming, skits, great chops, always a great time.

The Flaming Caucasians. The house band for Wing Bowl and the old live Morning Zoo shows. I first saw the Caucasians on a break between sets at the Comedy Factory Outlet and I've loved them ever since. They used to back me up (which I'm sure they would like to forget) for occasional live shows. Great, offbeat taste in song selection and a truly fantastic name for a band, eh?

Bonehead. Came along at just the right time for me. I was getting tired of the same old songs from mostly the same old era. Bonehead covered Nirvana, Pearl Jam and the like. I saw them at the OD in Sea Isle 30 times or more and they were always ferocious and loud. One of the best area guitarists I ever heard in Kevin Hug.

Johnny O and the Classic Dogs of Love. What separated this band from many others was Johnny himself. Yes, the band was tight and could handle any genre of music, but you just never knew whatyou were going to get from Johnny. Hewas the real deal, a real nut. It was the unpredictability of it all that kept you coming back time and time again.

Love Seed Mama Jump. Love Seed's original songs are real gems and, on a given night, if they're in the mood, they'll sprinkle a set with a few. But as a cover band they are a true original. From a reggae version of Peter Gabriel's "In Your Eyes" to an almost punk version of "Take Me Home Country Roads," you just never have any idea what they're going to do.

Mr. Greengenes. Fronted by their high energy lead singer, the incredible Bryen O'Boyle, Greengenes cemeneted their rep by being the Phillies outside-the-stadium house band all throughout the playoffs and World Series during that amazing five-year postseason run. The band has since broken up, but here's to hoping they get back together real soon.

The Juliano Brothers. Just three unpretentious dudes (and they really are brothers) playing guitar, bass and drums who have an uncanny knack of playing the exact song at just the right moment. Half the fun with seeing the Brothers is that you're always going to bump into someone you haven't seen in a while because they always pack the joint.

LeCompt. Headed by Mike LeCompt, one of the top 10 most talented musicians to ever come out of Philly. Period. And he's a gifted songwriter as well. But all of this pales to Mike's incredible singing voice. Look, I saw the original Who at the original Electric Factory five times and rarely missed them since and I swear to you I don't know who sings "Love Reign O'er Me"better, Mike or RogerDaltrey.

Keep on rockin' guys!

To read the digital edition of South Jersey Magazine, click

here

.



Published (and copyrighted) in South Jersey Magazine, Volume 16, Issue 4 (July 2019).

For more info on South Jersey Magazine, click

here

.
To subscribe to South Jersey Magazine, click

here

.
To advertise in South Jersey Magazine, click

here

.