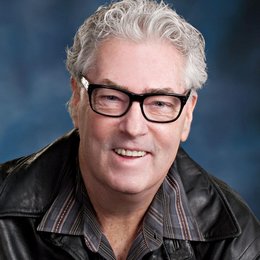 And The Winners Are…
We just went through the February awards season.
I get depressed every March when I realize I've missed yet another opportunity to thank my third grade math teacher, Mrs. Ruppert (cue the tears and the orchestra hurrying me off), for "without her I wouldn't be standing up here accepting this award today."

Music has the Grammys. Television has the Emmys while movies have the Oscars, Golden Globes, SAG-Aftra awards and an endless stream of other big nights out. There's the British Oscars, the "Baftas," and even the AARP has an award show now, the "Movies for Grownup Awards." I swear I went to order a pizza from Sal's on Route 45 the other night and they were closed for their own movie award show, "The Sallys." And all these award shows take place in February for some unknown reason.

What cracks me up is that, despite the fact that they are ratings grabbers, there are some people who don't even remotely care about who wins and who loses anyway. It's all about the red carpet. "Tell me who you're wearing?" Mark my words, soon there will be an award show just for the clothes. Don't laugh, it's close to happening now.

So these are awards for artists from South Jersey. Not North Jersey. You got that? South Jersey. So don't look for Frank Sinatra (an Oscar winner) or Bruce Springsteen. Forget about Meryl Streep, or Jack Nicholson and Danny DeVito, even though I think it's wild they both grew up in Neptune. And even though James Gandolfini came to do commercials for Rutgers University and we have a South Jersey campus in Camden, "Tony Soprano" still spent his childhood in North Jersey.

So in alphabetical order and with no regard to their age and when they did their best work, here are the winners of the First-Ever South Jersey Awards.

Billy Harner: "The Human Percolator" Isn't that a dynamite moniker? Pine Hill's Harner had a monster hit with "Sally's Sayin' Somethin'" back in the summer of 1967 and this stone cold classic is still being played on oldies and satellite stations today. Ask your "Alexa" to play it and it will. I used to DJ weddings and such back in the day and this soulful rocker never failed to pack the dance floor. Would you believe I still own the 45 that I purchased back in '67 on that cool "Kama Sutra" label?

John Eddie: Eddie, who moved to Cherry Hill in his early teens, became so associated with Bruce Springsteen with hits like "Jungle Boy" that he unfairly was labeled as a "Bruce wannabe." An extremely talented artist in his own right, he's been making a great buck as a songwriter churning out hits for Kid Rock, amongst others, and is still a tremendous performer today.

Linda Fiorentino: This talented and sexy Washington Township High alum is best known for Vision Quest and Men In Black, but whatever you do, you must see The Last Seduction. It's a con-artist flick and she's just totally awesome in it.

Michael Landon: Did you know that only Lucille Ball has appeared on the cover of TV Guide more often than Collingswood's own Michael Landon? He had not one, but three hit television series starting with Bonanza, continuing with Little House on the Prairie and ending with Highway to Heaven, a show I never even heard of that ran for five seasons. Very few TV shows last five years.

Dig this fun fact. Landon actually broke a United States record for the javelin throw while attending Collingswood High. So where did he find all that energy to father nine kids?

Ali Larter: What a career this talented and beautiful Cherry Hill High School West alum has had. She had pivotal roles in three franchises: TV's Heroes and the film series Final Destination and Resident Evil. I make appearances at the PJ Whelihan's in Maple Shade every Tuesday during Phillies season and a while back I arrived and was told that Larter had eaten there earlier in the day. Just think, she narrowly missed being able to tell all her Hollywood friends that she just missed out on meeting me. (Uh, yeah right.)

Patti Smith: Raise your hand if you ever wrote a hit record with Bruce Springsteen. I didn't think so. Well, this Pitman native did. I think you may have heard it, "Because the Night," which has remained an in-concert tune for both artists. She also attended Rowan University when it was known as Glassboro State College. She's a poet, a writer, an extremely entertaining music historian when she appears on documentaries, and one of the most ferocious rockers ever. When she was touring behind her classic debut LP, Horses, she came to the now-closed Bijou Café for four nights with her full band and I went to all four nights. I had never seen a woman rock that hard and true. A Rock and Roll Hall of Famer.

Bruce Willis: This Penns Grove High grad went from being a security guard at the Salem Nuclear Power Plant to being one of the biggest movie stars in the world. He got the acting bug in high school, started bartending in Manhattan while auditioning, and even worked as a private eye at one point, which I'm sure came in handy for his breakout role as David Addison in Moonlighting. Back in the '90s Willis came close to coming back home when he announced he was building an entertainment complex in Penns Grove, but alas, it never happened. He has shot a fair amount of films in the area and since I've been in the nightclub business my entire life, I know many bartenders and servers from that industry who had dealings with Willis and I've never heard an unkind word about him.

I haven't figured out what this award statue would look like; perhaps a tollbooth or a seashell. But that's my list for seven South Jerseyites I would give an award to.

Did I miss anyone? If I did, let me know by writing me at BigDaddy295@aol.com.

To read the digital edition of South Jersey Magazine, click here.

Published (and copyrighted) in South Jersey Magazine, Volume 15, Issue 12 (March 2019).

For more info on South Jersey Magazine, click here.
To subscribe to South Jersey Magazine, click here.
To advertise in South Jersey Magazine, click here.