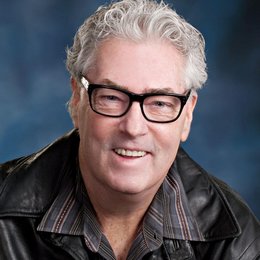 Deck the Halls
"It's the most wonderful time of the year." "Here's to you and your family celebrating this most joyous of seasons." "Happy Holidays!"
Uh, let's see here. That's "wonderful," "joyous" and "happy" in the opening paragraph. So why then does the season feel like so much work?

The outside of the house has been well documented with Chevy Chase in National Lampoon's Christmas Vacation. Stringing lights is a drag and also potentially dangerous.

But it is rewarding when it's all finished and I'll be damned if I'm going to be the only one on the street not to have them up. Plus I love the part where you have to cross the street to see how they shine from a little distance. "We need more red bulbs!"

Then there's determining what to get Uncle Frank, how much money you're going to spend on Uncle Frank, and finally, whether Uncle Frank should get any present at all. There's maneuvering around the mall and most annoying, navigating the parking lot of the mall. If you are still buying a real tree, that comes with its own set of hassles. The price, the needles, how you're getting it home.

But for my family it's the literal hundreds of tree ornaments and knick-knacks that require unpacking and displaying that's most daunting of all. I have a reasonably large first floor and counting our white Christmas tree, we have six extremely large Tupperware containers filled to the brim with Christmas junk that has been growing for decades.

We used to store these containers away in the first floor attic, but we have gotten lazy and now we just leave them in the garage year round. It is my job to move them into the dining room and then slowly unwrap the newspaper that protects them from scratches. Then I simply get out of the way as my wife and daughters do the rest as I learned eons ago that I have no say in anything. Over the years I have morphed into nothing more than a hired hand.

But that doesn't mean I haven't developed favorites among these treasures that every single time I unwrap them it leads me to break open a giant smile.

Here are some of my particular favorite decorations.

My mom's little Santa
The oldest decoration in my house, this hollow, tin Santa is at least 60 years old. It's about 10 inches high and 5 inches wide. It used to plug in and light up, but that busted years ago. There's a little hole in his belly, and it feels like it's going to crumble at any second, so it gets its own container. I should insure it like the priceless piece of art it is.

Martini's Bar from It's a Wonderful Life
It's a small ceramic version of the bar that Jimmy Stewart ends up in during his dark period at the end of the movie. It lights up and it goes in the same spot under the tree every year. I fell in love with that movie when I first viewed it decades ago, then got sick of it, now I can't get enough of it again. Sort of like my cousin Tony.

Kobe Bryant tree ornament
As a joke, a friend gave me a Kobe Bryant tree ornament. I laughed and said to myself, "What the hell is this?" But it made it to a branch anyway and despite the amazing collection of tree ornaments my wife has acquired over the years, it's always Kobe that makes people exclaim, "What the heck is Kobe Bryant doing on your tree?" And I dig that. It's a great conversation starter and I'm not even a big fan of the guy.

My wife's holiday Barbies
I was in the old Toys R Us across from the Deptford Mall looking for some Lincoln Logs for my 7-year-old nephew Tank. (By the way, when he opened them he frowned and said, "What the %#&@ is this?") I made a left past a huge pile of Candylands and there was a half an aisle full of holiday Barbie dolls. I bought one for my wife and she loved it. She started collecting them and now they get an entire corner in my living room. Piled up high. I had no idea when I bought her the first one that it was going to lead to this, but now they are a heavily featured part of our Christmas decorations. And it takes two containers to store them. More work!

Framed Christmas album covers
My 94WIP listeners know I am an intense album collector. I've been giving framed album covers as gifts for years and people always love them. For $10 you can buy an album cover frame and they have hundreds of cool albums for under $3 to choose from. Don't worry about the condition of the vinyl; it's the cover you care about. And so will the person you give it to. They make excellent guest bathroom decorations. I myself have an incredible collection of Christmas album covers. James Brown, Frank Sinatra, The Kingston Trio, Johnny Mathis, Brenda Lee, Mariah Carey, Lou Rawls and many more. It's the odd ones that I treasure the most. "Polish Christmas Carols," Jim Nabors, "Christmas Sing Along with Mitch Miller," Jackie Gleason, and Pat Boone's "White Christmas."

Eagles wreath
The newest addition. I have a friend named Brenda who makes personalized wreaths. They're really amazing. Any size, any color, any theme. My wife saw one over the summer at her house in Sea Isle and immediately ordered one. To decide on what type took my wife all of three seconds. Being that she is a massive Birds fan, we now have this really cool green and white Eagles wreath hanging on our front door for the holidays. My wife hung it on our front door the second Brenda dropped it off and the Eagles then went out and got crushed by the Saints, 48-7. Uh-oh.

Each decoration has a little story behind it. How long you've had it. Where you bought it. Who gave it to you. Maybe it was handed down from your grandmother.

Take time. Look at that Santa on a lifeguard stand before you place it on the fireplace. It doesn't have to be a hassle putting them all up. Look, I don't want to come off as some preacher, but put them up with your family and let the stories and memories fly.

Happy Holidays!


To read the digital edition of South Jersey Magazine, click here.

Published (and copyrighted) in South Jersey Magazine, Volume 15, Issue 9 (December 2018).

For more info on South Jersey Magazine, click here.
To subscribe to South Jersey Magazine, click here.
To advertise in South Jersey Magazine, click here.