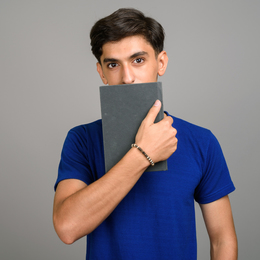 Shrouded in Secrecy
Parents have been committing residency fraud—sometimes called boundary hopping—to enroll their kids in more desirable schools for years, costing educational systems and taxpayers big bucks. But area districts are cracking down with help from residency officers and private investigators.
Somewhere right now inside a South Jersey classroom there's a good chance that one of the students sitting at a desk knows something the rest of their classmates don't. But it has nothing to do with the answers to a pop quiz or last night's homework assignment. Rather, it's a secret they take home with them every day: They are faking their residency to be able to attend a school they otherwise should not.

This "boundary hopping" issue takes place across the country, with parents creating false addresses or using relatives as shields to allow their child to walk the halls of a school they prefer to attend. There are many reasons why parents illegally enroll their child in a school outside of their district—sports being a main factor along with academics, better special needs programs or their child doesn't want to leave their familiar surroundings after a move.

In 2016, Timber Creek Regional High School was placed under the spotlight after the school received a 13-page letter from a group called Stop Taking Our Players (S.T.O.P.) alleging that coaches from the school's highly ranked football team were helping players from other districts become illegally enrolled at the school. The Camden County Prosecutor's Office was brought in to investigate, and while they did find discrepancies in transfer documents, a lack of evidence of any wrongdoing produced inconclusive results and no charges were ever filed in the matter.

To help keep a tighter eye on legal residency, school districts across South Jersey have a designated residency officer, someone who helps investigate such claims as the one leveled against Timber Creek.

Parents who send their kids to a school district outside of their territory can cost the district, and its taxpayers, a lot of money, even if for only one child. Towns along the edge of the state can be particularly more susceptible to out-of-district students, exemplified in one case by a Pennsylvania parent who was enrolling their child in a Palmyra school to take advantage of their better special needs program.

"School districts are losing tens of thousands if not hundreds of thousands of dollars with regards to unauthorized out-of-district students," says Jimmie Mesis, a private investigator who has worked on several leads on such matters in South Jersey. "In New Jersey, the average cost of educating the student is somewhere in the area of about $12,000 to $20,000. And educating/taking care of a special needs child can cost the school district anywhere from $40,000 to over $250,000 per year."

Several districts in our area have staff designated to confirm students' residency, including Washington Township, Haddonfield and Moorestown. (Moorestown school officials declined to comment for this article.)

Washington Township High School is part of a sizable school district offering students an abundance of opportunities in academics, sports and extracurriculars, among other areas that make the school highly coveted. As a result, every year the district administers around 25 to 30 residency investigations.

"At the beginning of the school year [investigations are] more prevalent because people are moving into the district and toward the end of the school year [investigations are] more prevalent because people are moving out of the district and haven't told us," says Jan Giel, student registration, data and information manager for Washington Township Public Schools (WTPS).

For WTPS, a number of sources guide Giel toward out-of-district students from anonymous emails and phone calls to hand-written letters and returned mail from the post office. When a student comes to school chronically late, it also raises a red flag to the administration, drawing the thought that the child lives in another zone.

When Giel receives the tip from a source, a form is filled out and the residency officer is dispatched to the address location for surveillance multiple times a day to confirm the family does or does not reside in Washington Township.

"If it's determined that they're not [legal residents], we will send them an ineligibility notice. They can request a hearing with the board of education to argue their case," she adds. "But we consider nonresidents [as committing] theft of educational services because it's a burden on taxpayers if you have children in your district who aren't legal residents."

Worst case, the board of education can request back tuition from the family or put a lien on the parents' home if they continue to claim to live in the district without proof and refuse to disenroll their child. When parents fail to disenroll their child from an out-of-district school, private investigators are what the district can fall back on.

VerifyResidence.com is a licensed investigative agency in New Jersey run by Mesis and created to determine residency fraud. Mesis conducts a database audit of the entire student roster of the school district, which will provide one of three descriptions: match, no match or no record.

"A match means that the databases that we have access to are indicating that the address they provided match the most current address. No match means we have a different address and we give that to the school," Mesis explains. "And no record means that the name and address that was provided to us by the school district [isn't associated with the address in any database]. So that makes it highly suspect."

Mesis will notify the district that databases indicate a different, more current address than the address the school received. The school district will then decide to move on with the investigation, if necessary, to find the current address of the student. Out of the 100 school districts Mesis investigates, he estimates anywhere from a minimum of 1 to 5 percent of the student body are living outside the district or are falsifying their address.

And it's exactly the type of investigations you see in the movies. Interrogations, additional database searches and if it comes down to it, student/parent surveillance. "A lot of times it's a matter of following a parent picking up their child from school in a car, and we'll follow them to a residence," Mesis says. "Or databases will give us a new address and then we'll go to the new address … and we'll do surveillance to see if we see the child leaving the residence."

It's a mixture of investigative techniques that points to where the child domiciles, but there isn't an automatic surveillance procedure when the school is notified of an out-of-district student. Most times schools will first send a letter telling the parent to register the student in the district they reside and if they refuse, surveillance and other investigative techniques are conducted.

"We go out, we verify that the student is actually residing—domiciling—out of the district and then the district will sue the parents for submitting false documentation to a government agency which is a criminal offense and [the school district] can then sue [the parents/guardian] for tuition, or the child can just be removed from the district," Mesis says. "We're fact finders. That's all we do. Our job is to provide school districts with the most accurate information possible so that they can then make a decision as to how they want to proceed."

Haddonfield Public Schools uphold an impressive reputation, attracting families to move into the district for the education benefits alone. However, a major concern for the district is the students who have previously attended and moved away without notifying the school, making it tough to pinpoint without a tip.

"You have people moving in, getting their children into Haddonfield and then potentially not living here the whole time they're actually sending their child here," says Steve Burns, who oversees student residency for the district.

Haddonfield does give those living out of district the choice to pay tuition, around $14,000 each year, comparable to some private schools in the area. The town is anticipating at least $100,000 in tuition fees this year alone from out-of-district students. Like Haddonfield, some other districts also allow school choice to families willing to pay tuition, although enrollment isn't guaranteed due to space accommodations.

Additionally, New Jersey offers a program to families wanting their child to attend a school out of district for free. The Interdistrict Public School Choice program provides a chance for students to attend a school that fits their educational needs. Although not every school district participates, it gives an opportunity for students wanting to flourish in smaller class sizes and better educational programs.

Similarly to WTPS, Haddonfield Public Schools receive tips and will conduct an investigation accordingly. When a student who isn't a Haddonfield resident attends the school anyway, the district is largely affected by the lack of revenue coming into the school.

"If people are not paying the tuition, what happens to those fees? That does greatly impact what we can do with a revenue stream," Burns says. "That could be technology; that could be textbooks for all grades, so that revenue of over $100,000 does impact the education of the students who live in our community.

"It's an issue which occurs in every district," Burns says. "This is one of the things that we have to kind of [eliminate]."
To read the digital edition of South Jersey Magazine, click
here
.
Published (and copyrighted) in South Jersey Magazine, Volume 15, Issue 8 (November 2018).
For more info on South Jersey Magazine, click
here
.
To subscribe to South Jersey Magazine, click
here
.
To advertise in South Jersey Magazine, click
here
.