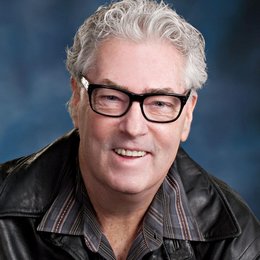 I'll Never Forget
Although the Philadelphia Eagles went 57 years between championships, that doesn't mean there were not plenty of memorable moments in the seasons between titles. Here are some of my favorite memories from a lifetime of following the Birds.
Jim Brown—Nov. 3, 1963
I had to look up all the info on the game, including the exact date, but I vividly remember being on the trolley with my dad and heading to the game at Franklin Field, which is still the best venue in town for a football game. It was the only time I went to an Eagles game with my father and it turned out he wasn't taking me to cheer on the Birds, but to be able to one day say that I saw the legendary Cleveland Brown running back Jim Brown.

Brown rushed for 223 yards and Cleveland won the battle. Whenever Brown's name comes up, I exclaim "You know, I saw Brown play once."

Eagles 20, Cowboys 7—Jan. 11, 1981
Besides the bitter cold and the fact that this win propelled the Birds to their first Super Bowl, what I remember the most was the bond it created between my girlfriend Debbie and I.

We drove to the game together and parked in the supermarket lot where the South Philly Chickie's & Pete's sits today. We walked to the Vet together, but we were not sitting with each other. When we got to the gate, we wished each other luck, and off she went to sit with her stepfather and family and I to my 700-level buddies.

Needless to say, Wilbert Montgomery scored that 41-yard touchdown to lead the Eagles to their first Super Bowl appearance. After the game, Debbie and I met back at the parking lot and hugged and danced. It was one of the many special bonding moments we would share and 15 months later we were married.

Seeing William "The Refrigerator" Perry naked—Oct. 24, 1994
I had just been hired to do a 1210AM radio show titled The Sports Attack with Scott Graham and Neil Hartman. It was my first foray into sports talk radio. I was now a fully credentialed member of the sports media, and I couldn't believe it when I discovered this. I was now able to go to any sports game in town for free. Plus they fed you. Are you kidding me?!

It was a Monday Night Football game, and as I learned that night after the game, the first thing you did was go to the head coach's press conference. When that was done, you would wait with about a hundred other media members for the locker room doors to open.

I was excited to take in the atmosphere and was thrilled as hell when the doors to the locker room opened and I was allowed to go in.

And the first thing I saw? A completely naked, 340-pound man named William "The Refrigerator" Perry. And after close to 25 years, I'm still struggling to get that visual out of my head.

The Rich Kotite Show—Dec. 26, 1994
It's Monday and Birds head coach Rich Kotite has just gotten fired. There's one little problem: There was still one Rich Kotite Show, co-hosted by the late, great Al Meltzer, to go. And 1210AM, the station I had just started at roughly two months ago, was contractually obliged to carry it.

Kotite, who was let go earlier in the afternoon, didn't bother to show up. No surprise there. But Meltzer didn't want to do the show either. To make a long story short, guess who ended up hosting the show with no guests whatsoever? You guessed it—yours truly. Here's an example of every call I got that evening during an hour-long show. Twenty calls, all exactly like this:
Me: Let's go to Freddie from Collingswood.
Freddie: Rich Kotite sucks.

Fourth and 1—Dec. 10, 1995
The Eagles stopped the Cowboys, not once, but twice on fourth and 1 to win one of the more memorable battles between these two rivals ever. What makes it truly memorable was that I was literally standing on the sidelines with my size 13s touching the out-of-bounds line.

I thought I knew what pro football was like, but to actually stand right there, that close, and see how hard they hit and how fast they fly, and the terrific, filthy, trash talking that goes on, I had no idea. One of my greatest experiences ever. Of any type, not just sports.

Chuck Bednarik
In 1996, I was hired to emcee a sports banquet at a hotel somewhere near the airport. The greatest Eagle of all-time, Chuck Bednarik, was one of the speakers. My hand had already been broken from shaking his and the hotel was really slow on getting the dinners out.

The program was due to start after dinner and everything was an hour and a half late.

The woman who was actually running the night pulled me away from the table and in a quiet whisper said, "What should we do? Give it another 10 minutes or start it now?" Before I could give an answer, all of a sudden Bednarik bellowed out, "Start it now!"

I glanced at the woman as if to say, "How in the hell did he hear us?" Needless to say, we did exactly as the then 70-year-old, still scary and tough-as-nails Chuck told us to do.

Fourth and 26—Jan. 11, 2004
Eagles-Packers. I was in the press box perched high atop the Linc, a mile away from the action. The windows of the box were closed and since the media is never allowed to cheer, it was like a funeral viewing in there.

That would not do for me so I made my way down to the stands.

And that's where I watched this legendary Donovan McNabb to Freddie Mitchell miracle that enabled the Birds to continue their playoff march.

Super Bowl LII
When the game and all the post-game madness had ended, guess who was the first host at 94WIP taking phone calls? Again, that would be yours truly.

I'm kind of proud of that. I really am.

To read the digital edition of South Jersey Magazine, click here.

Published (and copyrighted) in South Jersey Magazine, Volume 15, Issue 6 (September 2018).

For more info on South Jersey Magazine, click here.
To subscribe to South Jersey Magazine, click here.
To advertise in South Jersey Magazine, click here.