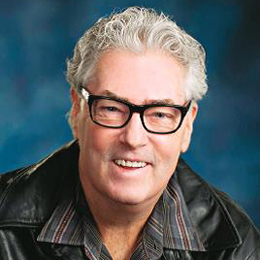 Entertaining Moms
The month of May holds what I consider to be the single most important holiday of the year: Mother's Day. You can forget to celebrate Flag Day and live to get away with it. Many people stay home on New Year's Eve.
But Mother's Day? Seriously, where would we be without Mom? (I know, not even born.) Who changed your diapers? Mom. Who did you crawl into bed with when you had an earache? Mom, that's who. Who cried out the very first curse word you ever heard when some idiot cut her off on Route 55 on the way to your basketball game? That's right, Mom!
In the past I have written many articles about my mom. I've written about my wife in her role as a mother. And now thanks to my daughter Keely having twins, I have a mother-in-law who is now a great-grandmom. I have a wife who is now a grandmother. (But God forbid, don't refer to her as "Grandmom" unless you wanna take your life in your hands. She's "Lolly.") And now I have a daughter who's a mother. Crazy!
I thought about saluting my favorite movie moms but then it dawned on me that I should salute TV moms instead, because when you're growing up, you can actually watch the TV mom in your house along with your mom. That's high-def. Here are a few of my favorites.
June Cleaver
She was the mother on Leave It to Beaver and that's where all the confusion begins for me. She was called "Mom" on the show, but neither she, nor the house she kept, looked remotely like mine. Or anyone I knew. In fact, growing up in Philly, the Cleaver house and world were what I hysterically imagined South Jersey to look like.
But June? She never came running at you all ticked off with a spatula. She barely ever even raised her voice. You never heard her curse out her husband Ward. Geez. I thought my dad's name was a word I can't print here because that's all I ever heard my mother call him. The clothes June Cleaver wore to clean the bathroom looked like dresses my mom would wear to a wedding. What's really weird is when Monty Python dressed up as housewives, they wore the exact kind of house dress and apron that all the mothers I knew wore. And they were men!
Morticia Addams and Samantha Stephens
Witches! At least I didn't have to worry about how my mom stacked up against them.While my mom could have her tough side, she definitely wasn't a witch. But I can still hear my mom, who spent her life washing, ironing, folding clothes, watching Bewitched and exclaiming, "What I wouldn't do for that nose." I think my wife is still wishing for it.
Edith Bunker
I know this is an obvious choice, but I truly loved her. I didn't dig her putting up with Archie's crap, but just the way she would greet people when they entered her home reminded me of my buddy Rick's mom. I used to love going over Rick's house, not just because he was my best friend, but because I knew his mother would be all over me offering me soda and sandwiches and cookies in a truly happy and jovial way. And here's something interesting. Edith did dress like the moms I knew. So much so, that I thought maybe the Pythons patterned their housewives after Edith. But Python aired a couple years before All in the Family. However, I remember that All in the Family was based on a British TV show called Till Death Do Us Part, and that without a doubt the Pythons styled their housewives off the "Edith" of that show. I love connecting the dots.
Roseanne Conner
Here's where the wall of TV-style phony moms truly comes tumbling down. Roseanne could truly get on my last nerve but I fully recognize the courage it took to portray her and all her warts. The days where the bedroom of a TV married couple featured two beds (like Lucy and Ricky) because you couldn't show a married couple sleeping in one bed, were gone forever. Good. That was stupid and I would never want to go back to such a time.
Sophia Petrillo
Estelle Getty's portrayal of the wise-cracking mother of Bea Arthur from The Golden Girls makes me laugh to this day. My daughter Keely used to endlessly watch reruns of this show when she was barely 10 and whenever Sophia appeared on the screen I would stop whatever I was doing to wait for the joke I had heard her deliver countless times. And I would still barrel over. By the way, by now I'm sure you're aware that Bea Arthur was actually a year older than Estelle Getty.
Estelle Costanza
Now this is what most moms and families sounded like in my neighborhood. Always screaming to get a point across. When I first moved to Mullica Hill we lived in a twin and our neighbors, who we shared a wall with, yelled at each other exactly like Estelle and Frank did for hours on end. It was the last time I shared a wall with anybody. Both Estelle Harris and Jerry Stiller are still with us at the age of 90! Maybe you live longer with all that yelling.
Daenerys Targaryen
I know, her kids are dragons. But what mother reading this hasn't called her kids "little monsters?" And what mom wouldn't want a dragon or two to cut down on the heating bill?
So here's to Peg Bundy, Louise Jefferson, Laura Petrie, Carmela Soprano, Debra and Marie Barone, Tami Taylor, Gloria Delgado-Pritchett, Florida Evans, Jane Jetson, Lorelai Gilmore, Skyler White, Marge Simpson, Lily Munster, Betty Rubble and countless others. Happy Mother's Day!

Published (and copyrighted) in South Jersey Magazine, Volume 15, Issue 2 (May 2018).
For more info on South Jersey Magazine, click here.
To subscribe to South Jersey Magazine, click here.
To advertise in South Jersey Magazine, click here.