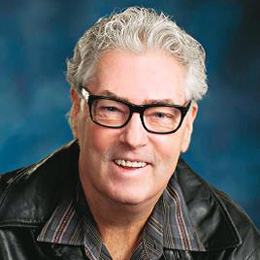 The Cold Shoulder
I am writing this on my laptop sitting in a parking lot in Maple Shade.
I am writing this on my laptop sitting in a parking lot in Maple Shade. My car thermostat says 12 degrees. Twelve degrees! Now, I know what you're thinking to yourself, why am I writing this in a car to begin with? That's a story for another time. The question I am asking myself is, "Why am I sitting in a car in a parking lot in Maple Shade and not Miami?!"
I can't remember a colder winter and I'm sure weather geeks like my wife would say, "Oh, you're forgetting the winter of 1998. That's the record holder." Well, guess what? I did forget the winter of 1998, just like I will do my best to erase this winter from memory. (That is unless this is the year the Eagles win the Super Bowl. Deadlines being what they are, I am writing this the Friday before the Eagles are due to beat the Vikings. A game the Birds will prove victorious. There, I said it in print, and you'll be reading this after Super Bowl LII.)
As Bob Dylan once said, "You don't need a weatherman to know which way the wind blows." I don't need temperature, wind chill, barometric pressure or any technical jargon to know if it's freezing or not. I know it immediately in the nine seconds it takes me to walk from my front door to my car in the driveway. And it sucks! So I started thinking. Is there anything good about cold weather?
Snow
It has to be freezing for it to snow to begin with, and although the older I get the least I like it, stand-up comics become stand-ups because they are basically immature people who never grow up, hence we always think young.
So when I hear that there could be snow on the way, the first thought that pops in my head is, "Will we be off from school tomorrow?" The fact that I have not been in school for 97 years doesn't prevent that notion from entering my brain. There was nothing more exciting as a kid than getting a day off due to snow. The very rumor of snow would get your heart pumping.
And if you were a teacher and it started snowing during the day, during your class, you might as well have stopped speaking r ight then and there. Not one kid would be listening to you anyway. They'd be too busy getting word from the kids closest to the window on whether or not the snow was sticking. And if this rumor would start around bedtime, there was no sleeping.
I swear kids get off from school due to weather much easier than we did back in the day. I went to Catholic school and KYW could announce that an earthquake hit Medford; that a tsunami was tearing through Gloucester City; that a power outage had disabled all of South Jersey, and the first thing you would hear on the news would be, "But parochial schools will remain in session."
Sledding
I wanted to make sure sledding got its own segment because everything about sledding is fun and awesome. And unless you are really old or so out of shape that you can't walk up the hill to begin with, it doesn't matter how old you are. You either sit up straight or lay on your stomach and go! How many times have you taken your kids out sledding and ended up stealing that Flexible Flyer and flying down the hill yourself with your son or daughter (or both) laying on top? It's the best.
It's not like skiing where you really have to know what you're doing and own all the proper gear. Heck, if we didn't have a sled we used a trash can lid or whatever was handy that would get the job done. No ski lift. It was, and remains today, gloriously free. It was safe unless you had that bump that sent you flying through the air, but if it had that hump, it made the ride that much more exhilarating.
I took my daughters to a hill that was at exit 58 off Route 55. Washington Township had its Big Moose on Wedgwood Golf Course. Mount Laurel had Laurel Acres Park. Everyone reading this had their spot and what's the first thing you notice when you start taking your kids there? That it's not this Mount Everest that you remember, that it's really just a nice little hill.
Movies
According to my pal Jim Kennedy who works for AMC in Cherry Hill, movie attendance actually goes up in cold weather when "cabin fever" grabs hold. Although I must admit the colder it gets and the older I get, the easier it becomes to stay at home and watch Netflix.
Winter Clothes
If you are a man, this paragraph will mean nothing to you, but as someone who lived with two daughters and a wife (who happens to be a woman) for 25 years, I can tell you it's of life and death importance that a woman have matching apparel for every conceivable weather condition. Fox 29's Sue Serio predicting 10 below zero weather meant a quick trip to the mall for matching coat, gloves, scarf and hat.
Conclusion
While I would like to say that I could think of a dozen other cool things about cold weather, the truth is it was a struggle to come up with the four I did. I hate it!
Published (and copyrighted) in South Jersey Magazine, Volume 14, Issue 11 (February 2018).
For more info on South Jersey Magazine, click here.
To subscribe to South Jersey Magazine, click here.
To advertise in South Jersey Magazine, click here.