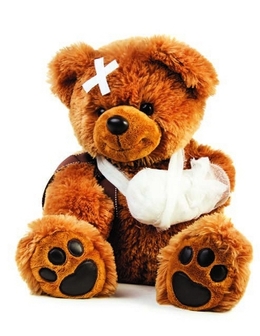 Caring for the Kids
With many local health care providers leading the way in the newest technologies and procedures, we caught up with some local doctors to see what advancements are taking place in the field of pediatric care.
Frequent trips to the pediatrician are a regular occurrence for many parents and few things can be more agonizing than watching your child suffer in pain, whether it be from a passing virus or a more chronic condition.
Thankfully, advancements in modern medicine continue to evolve rapidly and combined with the wealth of information available to parents today, pediatric treatment has grown by leaps and bounds. Parents are arriving to the doctor's office with more knowledge, engaging their medical provider in dialogue on how to best take care of their children.
"The technologies that parents use for monitoring their child's health is making for great knowledge and health discussions," says Dr. Mahbod Mohazzebi on behalf of Advocare LLC.
As the future of medicine brings exciting changes in areas like gene therapy and the treatment of chronic conditions like diabetes, area physicians are already seeing advancements taking shape, translating to improved care in several areas, starting with helping them identify issues during infancy that can make huge differences in health years down the line.
"I think the advancements in immunizations have certainly allowed pediatricians to treat disease more wisely," says Mohazzebi, adding that these advancements are paramount in helping manage chronic disease, infectious disease and cancers better.
Dr. Shuping Ge, chair of the Department of Pediatric Cardiology for Deborah Heart and Lung Center, is also encouraged by the myriad of new treatments becoming available.
"Next generation sequencing can identify genetic abnormalities much more precisely and efficiently. That will improve diagnosis, prognosis, treatment and hopefully prevention of serious illness in children," says Ge. "We have been using this new technology in research and clinical care of children with heart disease prenatally and postnatally to improve the care of these children
Because cardiovascular disease (CVD) is the No. 1 cause of death worldwide, these strides are ever important. In fact, many adult types of CVD, such as coronary disease, start in childhood, according to Ge. To help combat this, Deborah is developing an integrated preventive cardiology program in collaboration with Rowan University School of Osteopathic Medicine to provide comprehensive preventive care to children with CVD risk factors.
"If, and only if we can take care of children with high CVD risk factors effectively— primordial prevention—we will be able to prevent CVD more effectively," says Ge.
Thanks to shared efforts like the one between Deborah and Rowan SOM, parents and their children are in good hands. Dr. Jacqueline Kaari of Rowan Medicine Pediatrics has seen firsthand how this level of collaboration can make a real impact and how that will translate to the future of health care.
"Collaboration and providing care in the medical home may have previously taken place in another setting," before these joint efforts, says Kaari. "This includes specialty care, such as the partnership with Deborah where pediatric cardiology care is provided in our primary care office."
As with any medical issue, availability and accessibility are key. With telemedicine growing in popularity, parents are now able to connect with doctors more regularly and on demand for certain conditions such as rashes, medication management and psychological issues.
Overall, the advancements coming to the forefront of pediatric medicine are inspiring doctors like Mohazzebi. "I think it's such an exciting time to be a pediatrician. There are so many possibilities of ways that pediatric medicine can change," he says.
Luckily for South Jersey parents and their children, those changes are happening right here, right now.
Published (and copyrighted) in South Jersey Magazine, Volume 14, Issue 11 (February 2018). For more info on South Jersey Magazine, click here.
To subscribe to South Jersey Magazine, click here.
To advertise in South Jersey Magazine, click here.