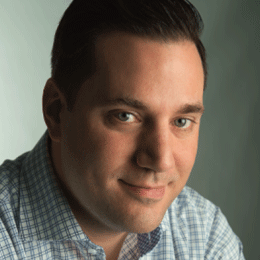 On the Mark
Im old enough to remember Mark Wahlberg when he was just Marky Mark, the fresh-faced younger brother of a New Kid on the Block who hung around a certain Funky Bunch and sampled Lou Reed on one of his biggest singles. I can still see the video for "Good Vibrations" where he seemingly never wore a shirt and was doing bicep curls with a bar flanked by two cinder blocks. It was ridiculous.
Fast forward a couple of years and I'm watching the very gritty film The Basketball Diaries about author Jim Carroll's descent into drug abuse and up pops on the screen Wahlberg, sharing poignant scenes and dialogue with the likes of Leonardo DiCaprio. While I may not have been blown away by his performance, I was pleasantly surprised that the onetime Calvin Klein underwear model had made the transition into acting quite well.
Of course, today Wahlberg has become one of Hollywood's A-listers, starring in blockbuster films year in and year out and producing several hit TV shows and movies as well. But, a funny thing happened along the way; Wahlberg became a bit of an adopted son thanks to the several movies he has filmed in our area over the past decade, starting with Invincible.
Invincible, the film about the life of Vince Papale and his remark- able journey from everyday life to suiting up for the Eagles, helped cement our local love affair with Wahlberg. Not only did he embody Papale's spirit in the movie, but he began to speak openly about his affinity for our area. He now often refers to Philadelphia as his second home.
I have gotten the chance to meet and spend some time on different occasions with Papale and his lovely wife Janet and they were more than happy to speak with us for our cover story this month featuring Wahlberg on page 54. As folks who have a direct connection to Wahlberg, they give us a glimpse into what it was like getting to know the man they now call a dear friend, someone with whom they have invited into their Cherry Hill home and texts them regularly to check on the family.
For his part, Wahlberg shares with us the importance for him to remain grounded no matter what new heights he reaches in his career. He speaks of dedication to family first and foremost and why the fame and attention of being a leading man is hollow without their love and support. It's evident that Wahlberg successfully shed the Marky Mark moniker long ago. He even kept his shirt on for the entire interview.
Kind regards,
Peter J. Proko
Editor-in-Chief
Published (and copyrighted) in South Jersey Magazine, Volume 14, Issue 1 (April, 2017).
For more info on South Jersey Magazine, click here.
To subscribe to South Jersey Magazine, click here.
To advertise in South Jersey Magazine, click here.