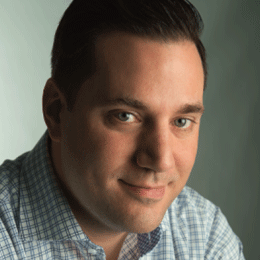 A Lasting Impression
As I write this letter, we are in the midst of wrapping up the holiday season, a time to reflect with family on the many ups and downs that come with each passing year. My Christmas gift came back in March when my wife and I welcomed our first child, Cole. He wasn't supposed to arrive until late April, so he spent the first two weeks of his life in the NICU. He didn't seem to mind thanks to the excellent round-the-clock care and attention he was receiving, but those daily trips back and forth to the hospital were tough on his mother and I—especially when we would leave after midnight knowing that we couldn't bring him with us. Fast forward all these months later and he is healthy and one extremely happy baby boy. He won't remember his first Christmas, but it's a day my family will never forget.
Professionally, this was an exciting year for me as well. Our dedicated staff worked to create new and engaging content each month as part of our desire to produce this area's leading lifestyle publication. From issues surrounding our communities to helping you choose the best doctor for your child, we covered it all in splendid fashion in 2016. As editor of this magazine, my biggest challenge is making sure we put out a quality product every time we go to press. Judging by the feedback we've regularly gotten from people who stop us on the street to commenters on our social media pages, we are succeeding. Whether we were being showcased on network news or discussed on the radio, we certainly have a strong buzz out there. Of course, that doesn't mean we will become complacent. Quite the contrary, as we already have some big things lined up for 2017.
But before we can fully jump into the new year we always like to hit the rewind button and put a spotlight on all the hard work we put forth in our annual Year in Review. Starting on Page 32, you'll find a comprehensive guide to all of our major lists from 2016. In addition, we've also highlighted some of the notable happenings that took place in and around South Jersey and gathered up all the best quotes from our celebrity interviews.
We thank you for taking this journey with us each month and we look forward to serving as your guide on another wonderful trip through 2017. After all, the only thing better than sharing good memories is making new ones.
Kind regards,
Peter J. Proko
Editor-in-Chief
Published (and copyrighted) in South Jersey Magazine, Volume 13, Issue 10 (January, 2017).
For more info on South Jersey Magazine, click here.
To subscribe to South Jersey Magazine, click here.
To advertise in South Jersey Magazine, click here.