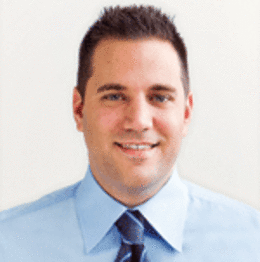 Editor's Note: February 2016
Table for One
The first time I was side by side with Gordon Ramsay was by pure chance. He never uttered a single word to me. And I loved every minute of it.
It was a seemingly typical weekday evening when I went to visit a friend in South Philly. Before I could even inquire about the many trucks parked on the block, a frantic television production assistant scurried over with a look of despair.
Turns out Ramsay was across the street at an Italian restaurant filming an episode of Kitchen Nightmares and some of the diners who had made reservations for the taping failed to show and they were scrambling to fill empty tables. Did we know anyone who might be able to come over immediately and have dinner?
Um … hello!
I had long been a fan of Ramsay's. I've watched his shows on Fox and found him entertaining, but really fell in love with his culinary approach by studying his programs on BBC America. They are vastly different and really shine a light on how talented a chef he truly is.
Without hesitation I volunteered, but could I call my wife first? No. I was rushed into an alley to sign release forms and instructed to turn off my cell phone. Next, I was thrust into the restaurant where a few crew members toiled about. I was seated and then from around the corner Ramsay appeared, cloaked in his chef whites and surveying the situation. While he made idle conversation with some of the guests, I wasn't one of them. It was OK, I was there and that was enough for me. Plus, I was going to be on television!
Fast forward a couple years and I'm side by side with Ramsay once again. This time we are in A.C. at his new restaurant inside Caesars. This encounter was different. We chatted briefly; he even posed for a picture. We would go on to talk again, including for the interview on Page 42. He has no idea about that night in South Philly; I never brought it up.
Back to that fateful night. After dinner I walked outside smiling wide and turned on my cell phone and immediately was bombarded with several text messages and voicemail notifications. It turns out when your wife can't get a hold of you for a couple hours she tends to worry. I figured I'd be able to calm her down with my not-at-all-far-fetched explanation.
When the show aired a few months later, I made sure everyone I knew tuned in. Sadly, I ended up on the cutting room floor. It was still worth it.
Kind regards,
Peter J. Proko
Editor-in-Chief
Published (and copyrighted) in South Jersey Magazine, Volume 12, Issue 11 (February, 2016).
For more info on South Jersey Magazine, click here.
To subscribe to South Jersey Magazine, click here.
To advertise in South Jersey Magazine, click here.