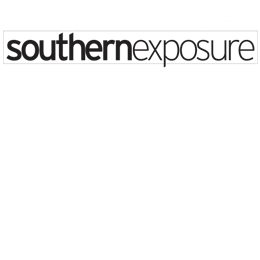 Southern Exposure: February 2016
+GO FIGURE
1,000,000
Amount of cubic yards of sand that will be pumped onto southern New Jersey beaches, including Ocean City and Sea Isle City, from now until April. The entire $15.8 million project is being carried out by the Federal Government.
$2,500,000
Amount in state funding New Jersey is spending on body cameras to accompany officers across all 175 police departments in the state. The technology will record the police's interaction with offenders and fellow citizens.
one hundred forty three
Number of cats found hoarded in a Pitman home. The felines were removed by the NJSPCA and placed for adoption at rescues and other adoption centers in the area.
18
The number of goals United States women's national soccer team player Carli Lloyd scored in the 2015 calendar year, which helped earn her the FIFA Women's World Player of the Year award. The famed recognition is also shared by past winners Mia Hamm and Abby Wambach.
140
Years Medford's Kirby Bros animal feed and supply store had been in business. The family-owned business closed its doors at the end of 2015 due to its struggling finances.
902
Number of participants in the Medford Lakes Colony Club Turkey Trot 5K Race this past November, which rose from last year's 663. The annual run is held in memory of borough resident, David Nimmer.
thirty six
The highest possible ACT Composite score a student can achieve, which Seneca High School junior, Kevin Woytowich, scored just last year.
+DATEBOOK
2/6
Put your skates on for Cooper River Park's WinterFest's final days and enjoy its vendors serving up tasty treats. Until Feb. 14. weekdays @ 4, weekends @ noon to 10 p.m., Cooper River Park's Jack Curtis Stadium, 5300 N. Park Drive, Pennsauken, SkateWinterFest.com, $3-$5
2/7
Clock in for The Ritz Theatre Company's production of 9 to 5, The Musical with music and lyrics by the one and only: Dolly Parton. 2 p.m., The Ritz Theatre Company, 915 White Horse Pike, Haddon Township, RitzTheatreCo.Org, $10-$36
2/13
Catch The Beach Boys (yes, those guys) as they perform for one night only at Collingswood's Scottish Rite Auditorium. 4 and 8 p.m., Scottish Rite Auditorium, 315 White Horse Pike, Collingswood, ScottishRiteAuditorium.com, $39.50-$75
+HIT OR MISS
Uber's designated-driver program expanded into Voorhees after its inception in Evesham was a success. The safe ride program—which partners with participating restaurants and bars—has reduced drunk driving-related arrests by more than 60 percent after launching last fall.
Cherry Hill High School East has a gender-neutral single-stall bathroom for students, thanks to a petition created by senior and co-president of the Gay Straight Alliance, Jake Herschman, with about 300 student signatures. It's the first genderneutral bathroom in the district.
Medford and Mount Laurel townships are participating with Project Medicine Drop, giving residents the chance to drop off unwanted and unused drugs for proper disposal and to avoid the risk of abuse.
Cherry Hill's Coastline Bar and Grill stopped the music and closed its doors in January because of bankruptcy. The landmark had been in business for a total of 37 years.
Gloucester County Animal Shelter improperly euthanized over 300 cats and dogs before reaching their legally required holding period of seven days.
A 17-year-old girl was charged for the January murder of 13-year-old Nathaniel Plummer Jr. in Camden. Plummer's death is the city's first homicide of the year and the teenage girl faces attempted murder and other charges related to 2015 shooting of another teen.
+3 THINGS YOU'LL LEARN
Silver Linings Playbook author and South Jersey native Matthew Quick's latest works will also be turned into feature films.
Marc Summers is working on a one-man stage show about his life and storied TV career.
Gordon Ramsay plans to open a second restaurant in A.C. sometime in 2016.
+DID YOU HEAR
"Andy Reid is a mentor. I'll be the first one to tell you that he is, but I'm also here to tell you that this is not an Andy Reid football team and it's not a Doug Pederson football team. This is a Philadelphia Eagles football team."
—Doug Pederson, on being named the new head coach of the Philadelphia Eagles
+STREET LEVEL
BURLINGTON COUNTY
Medford
A 20-year-old Medford resident was charged with possession of CDS under 50 grams of marijuana, CDS paraphernalia, CDS in a motor vehicle, throwing debris from a moving vehicle and unclear license plate after a traffic stop for various motor vehicle violations.
CAMDEN COUNTY
Magnolia A man stole an SUV with two kids in the backseat and crashed into another SUV before losing control and flipping the vehicle onto its roof, according to police. The children suffered minor injuries and the man was charged with kidnapping, child endangerment and other related offenses.
GLOUCESTER COUNTY
Deptford Hundreds were allegedly involved in a brawl at the Deptford Mall and included what police called a disturbance near the food court. The crowd was then forced into the parking lot, which spurred several fights. Criminal charges could be filed as a result.
+PEOPLE
The Perfect Pair
During the 2015-2016 Maccabi Pan American Games in Santiago, Chile over the holidays, a local doctor and Advocare Laurel and Greentree Pediatrics Virtua-affiliate Dr. Marc Backal, fellow physicians and with the help of the USA team, screened about 900 children for visual impairment, and prescribed about 600 glasses—free of charge and in one week.
The Maccabi Vision Project set up shop in San Bernardo. With a government waiting list of over a thousand children with vision problems, Dr. Backal arrived with four Welch Allyn Spot Vision machines and hundreds of locally donated glasses.
After a week of screenings, Dr. Backal's project caught the attention of local news stations which created a ripple effect.
What happened to the project after you left?
The physicians and myself decided it wasn't good enough to do this for a week so we ended up leaving two machines with the town of San Bernardo. By the end of [January], we'll probably have screened 3,000 kids and they'll be able to keep doing this until the machines break.
Was there a moment that stood out for you?
One girl was a plus four and a half correction, which means she couldn't see anything. We gave her glasses—and this happened all throughout the week—and she could see for the first time. It's emotional just to talk about it … [It's] powerful.
Will you do a similar project at the 2017 Maccabiah World Games in Israel?
I'd like to do a project that benefits an underserved area in Israel, hopefully for Arab-Israelis. That would be a very powerful statement and if we can pull that off, that would be a great experience.
To read the full interview, visit SouthJerseyMagazine.com
+NAMES TO KNOW
Local people making a difference in South Jersey and beyond
Kevin Ketchell
Thanks to St. Joseph's Prep's Operation Santa Claus service project, more than 80 families had a gift-filled holiday. Student organizer and Marlton resident Ketchell, and the Prep community raised over $20,000 and donated over 800 gifts to those in the surrounding Philadelphia area. "It allowed us to be Santa for some kids this year," says Ketchell. "Without our help, they would not have presents."
Beth Segal
Segal hails as the new Director of JCC Camps at Medford and as the JCC Assistant Director. The Bucks County resident has worked with the organization for over 28 years in its Philadelphia region, holding positions from Health and Recreation Director, Program Director, to two-time JCC Maccabi Games Director. Recently, she was the Executive Director of the Kaiserman JCC in Wynnewood.
Alexandra O'Neil
O'Neil is Rowan College at Burlington County's first Rowan Relations Coordinator. She will act as a liaison for both schools and will aid students in the transition from Rowan College at Burlington County to Rowan University. The Haddonfield resident was previously a transfer advisor and is a National Certified Counselor, a member of the National Academic Advising Association.
Aaron Krause
Voorhees-resident Krause returned to the show that made him and his invention, Scrub Daddy, famous: Shark Tank. The entrepreneur-spurring ABC series launched its spinoff, Beyond the Tank, which follows past winners' lives and how they've grown their respective businesses. Ever since Krause appeared on season four, Scrub Daddy sold more than 20 million units and counting.
Susan Shin Angulo
Angulo became the first Asian-American to sit on the Camden County Board of Chosen Freeholders. The Cherry Hill resident was sworn in after stepping down from her six-year post as a Cherry Hill Township councilwoman, where she was the first female Korean-American to be elected to public office in New Jersey. Angulo has a bachelor's degree in biology, and a postbaccalaureate degree in cytogenetics.
Moe Williams
Burlington's Life Center Academy's 18-year-old Williams has been nominated to play in the 2016 McDonald's All American Games alongside 754 high school seniors spanning 49 states and the District of Columbia. The Townsend, Del. native and fellow nominees were selected by high school coaches, athletic directors, principals and members of McDonald's All American Games Selection Committee.
Published (and copyrighted) in South Jersey Magazine, Volume 12, Issue 11 (February, 2016).
For more info on South Jersey Magazine, click here.
To subscribe to South Jersey Magazine, click here.
To advertise in South Jersey Magazine, click here.