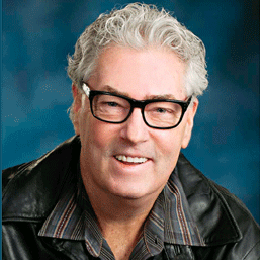 A Real South Jersey Love Affair
I always try to match up my column with what is one of the more important features of the given month it appears. Mother's Day with May. Father's Day with June. And the day I got my first kiss with Halloween and October. (She told me years later it was a nightmare for her.) <> In past February columns I have covered the deep love and affection I have for my wife Debbie rather well. However, love comes in all shapes and sizes. I have loved record stores like the Jersey-based Tunes. I have loved my quilt that I bought in Richwood and have now owned for almost 20 years. I worship my dog Beau like very few people I have met.
So I thought I would take this year to express what I love best about South Jersey. It might be a locale, a store, a person, a thing or a particular type of food.
Let's get started.
Manco & Manco If I wanted to, I could make this entire piece on the great foods of South Jersey, but that will be another article for another time. So you would think picking just one edible item would be an extremely difficult decision, but it wasn't at all. That's how much I love Manco & Manco (or whatever it's called these days). I can't tell you how many days my wife and I leave the house heading to the movies. We shoot down Route 322 coming from the antique area heading towards Route 55, which would take us to either the Deptford or Cherry Hill AMC. As we approach Route 55's entrance ramp, my wife will give me a look and simply say, "Hungry?" and I know exactly what that means: we will continue straight on 322, skipping 55 altogether, heading for the AC Expressway and the road to pizza heaven: The 9th Street Manco & Manco, which is open year round.
How many times has a movie let you down? And how many times has a Manco & Manco pizza let you down? No contest!
Tree lighting ceremonies My daughter Ava hosts the Mullica Hill tree lighting ceremony and it's such a beautiful night. It's straight out of It's a Wonderful Life. Here I am, less than a half hour from the fifth largest city in the United States, enjoying the absolute best this small town America has to offer. And there are tree lightings and Fourth of July fireworks scattered throughout all the South Jersey towns and municipalities. Support them.
Wawa gas stations I've written before about how amazing it is that South Jersey gas is so inexpensive, plus you're not even allowed to pump it. That's just fantastic. I have also shared with you that if my wife ever left me or got stuck in a mineshaft, I would live in a Wawa. I love them that much. But to be able to pull up, shout, "Fill her up" to the gas jockey, and then go in and grab a jumbo hot dog? That's getting gas South Jersey style.
Bernie Parent I realize he's from Montreal, but is there any other superstar more associated with South Jersey than Bernie? From Rexy's to the Skate Zone to his houseboat in Wildwood, I think we can safely claim him as one of our own after all these decades. And a nicer guy you will never meet. In fact, I would make the argument that Bernie is in the Top 10 of Philly Superstars from any sport and there's nobody more down to earth.
Parking I still love going to downtown Philly, but you have to admit that virtually everywhere you go in South Jersey, you pretty much pull up, park and go in. It took no time at all to get used to that South Jersey benefit.
Route 55 Can you "love" a highway? Well, I sure love this one. I might even mail it a Valentine's card. It makes me feel good whenever I get on it. Hopefully you have a road like it in your life. A "comfort" highway. When I'm coming home from 94WIP, it signifies that the nutty Benjamin Franklin Bridge and Route 42 South parts of my journey are over and it's smooth sailing from here on in. When I'm coming home from the Shore, Route 55 means that the treacherous Route 49 (laden with deer and speed traps) segment of my ride has ended.
Now I'm about to jinx myself by confessing to you that I have never been pulled over on Route 55 in 20 years. Twenty years! I put my cruise on for eight miles above the speed limit and it has never let me down. It's a clean road and I never once have gotten stuck in traffic on it, except where it ends at Route 42 and because of my hours, that's rare. But not once, in over two decades, have I ever faced bumper-to-bumper between its beginnings and ending. There aren't too many roads you can say that about.
Scottish Rite Auditorium I've written in the past about Pitman's Broadway Theatre and what a gem it is. Just as unique, but in a completely different way, is Collingwood's Scottish Rite Auditorium. The building itself dates back to the late 1800s and it's amazing. It houses stained glass windows from Florence, Italy and original mohair seats dating back to 1931. (Your keister will never feel more plush.)
Seriously, I have performed there many times for acts as diverse as Robert Klein, the Temptations, Al Jarreau and many, many others. There's not a bad seat in the house and the acoustics are amazing. Collingswood should be really proud.
The bridge that connects Sea Isle City and Avalon I've been to Malibu, South Beach in Miami, Hawaii, Pennsauken, and I'm telling you the view from the top of this bridge on a sunny day in July (or even February) never gets old. Beachgoers complain about the $1.50 toll, but who wants to go into Avalon anyway? Do what I do. Ride your bike to the top, take it all in, then turn around and go back down into Sea Isle. It's a better town anyway.
Two Funny Philly Guys starring Joe Conklin and Big Daddy Graham is returning to Pitman's Broadway Theatre for its eighth straight year on Valentine's Day weekend, Feb. 13th at 8 p.m. Visit BigDaddyGraham.com for tickets and more information.
Published (and copyrighted) in South Jersey Magazine, Volume 12, Issue 11 (February, 2016).
For more info on South Jersey Magazine, click here.
To subscribe to South Jersey Magazine, click here.
To advertise in South Jersey Magazine, click here.