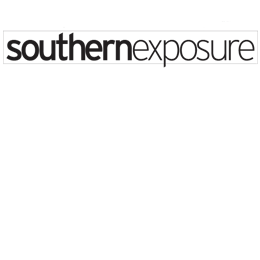 Southern Exposure
+GO FIGURE
ONE THOUSAND
Square footage of Medford's Taunton Forge Elementary School's rain garden, which was implemented last year in partnership with Woodford Cedar Run Wildlife Refuge. Their efforts earned the school the Sustainable Jersey for Schools' bronze certification.
100
Years the Burlington County Firefighters Association has been active. The organization advocates for emergency service laws and regulations and offers education and training.
$4 million
Highest estimated cost of revenue Rowan College at Burlington County will save after consolidating the Pemberton campus with the Mount Laurel location, which will take place by fall 2016.
200
Number of productions Moorestown Theater Company's Artistic Director, Mark Morgan, has put on throughout his career. His latest production was the 1955 three-time Tony-winning musical, The Pajama Game, which ran in November.
30
Number of breast cancer patients at Camden's MD Anderson Cancer Center at Cooper in a pilot study utilizing the Apple Watch as a means of monitoring their behavioral data—including sleep, activity and mood levels— through the emPOWER app. The study will help improve cancer patients' lives and their treatment outcomes.
$750,000
The asking price of Muhammad Ali's former Cherry Hill residence on a secluded 1.5 acre lot. The Tuscan-style villa was built in 1965 and features floor-to-ceiling windows,?a 45-foot bar in the lower level leading out to the outdoor 40-foot heated pool, an ex- pansive sunroom and more.
+HIT OR MISS
Several South Jersey high schools—including Moorestown, Haddonfield Memorial, Seneca, Washington Township, Cherry Hill East and more—are among the 100 best public high schools in the state according to niche.com.
Fiat Chrysler Automobiles has a new col- lege program for its dealerships' employees and their families: free schooling at the for- profit Strayer University, whose locations include Cherry Hill, Piscataway, Lawrence, as well as online courses.
Inspira Medical Center in Vineland is now using low-dose interventional radiologic equipment to help treat patients with cancer and vascular conditions.
A Medford resident and combat veteran was denied food service at Fortune Cookie due to his service dog.
New Jersey's overdose fatalities in young men is fourth in the nation according to the Trust for America's Health. Gloucester County itself leads in the state with the highest rate of deaths among men between the ages of 19-25.
A 25-year-old Cherry Hill mother was accused of trying to light her ex-boyfriend's home on fire. It was also occupied by their 4-year-old child and the ex's mother. The woman was charged with attempted murder, attempted aggravated arson and other related offenses.
+DATEBOOK
1/15
Get a front-row seat of The Broadway Theatre of Pitman's production of Chitty Chitty Bang Bang as Caractacus Potts and his kids restore an old racecar and go on a magical ad- venture. 2 and 8 p.m. through Feb. 7, Broadway Theatre of Pitman, 43 S. Broadway, Pitman, TheBroadwayTheatre.org, $28
1/30
Treat your tummy to some hot chili made by over 40 amateur and professional chili cooks, while your eyes take in works of ice crafted by over a dozen ice carvers from all over the East Coast for Mount Holly's annual Fire and Ice Festival. Downtown Mount Holly, FireAndIceFestival.com, free
UNTIL 1/31
Catch the 14th Annual Antique Toy Train Show, featuring gauge toy trains from the '30s, '40s and '50s and Lionel, Marx and American Flyer engines. Every Thursday, Friday and weekend from 1 to 5 p.m., South Jersey Museum of American History, 123 E. High St., Glassboro, SouthJerseyMuseum.org, $3-$4
+DID YOU HEAR?
"How is Chris Christie running the state of NJ, which is deeply troubled, when he is spending all of his time in NH? New Jerseyans not happy!"
—Donald Trump tweets about presidential hopeful, Gov. Chris Christie
+TRIBUTE
A LEGACY REMEMBERED
Henry M. Rowan, the man who transformed Glassboro State College into Rowan College, passed away at age 92 in December.
The benefactor, who also founded the Rancocas-based company Inductotherm, was a catalyst for education ever since his historical higher education donation in 1992, which at the time, was hailed as the largest gift given to a public college or university. In honor of Mr. Rowan's legacy, we're looking back at his and the Henry M. Rowan Family Foundation's generous donations and gifts committed to education.
$100 Million to Glassboro State College in 1992.
$20 Million to the now Williamson College of the Trades in Delaware County, Pa., in 2008
$400,000 to Rowan's Engineering Fellowship in 2013
$100,000 to Rowan's Arts & Entertainment in 2014
$15 Million to Rowan's engineering school in 2014
$17 Million to the Doane Academy in Burlington City in 2015
+PEOPLE
One Shoebox at a Time
Just last fall, Emily DeHart and a few of her friends filled 301 shoeboxes with items including toiletries, scarves and hats and donated them to Camden's New Visions Home- less Day Shelter. The most impressive part? The Cherry Hill East junior is just 16 years old.
DeHart is the force behind Shoeboxes for the Homeless project, which she started at age 11. The junior taps into her Cherry Hill community and its local business as a means of collecting donations and shoeboxes, and in 2015, she raised almost $800 on GoFundMe.com.
In 2016, DeHart is already gearing up to plan and prepare for the next season of her project and she recently dished about what the future holds for Shoeboxes for the Homeless.
What inspired you to create this concept??
When I was younger, I wasn't really interested in sports, so my mom encouraged me to do some service work. We [also] used to go in [Philadelphia] and the one thing that stuck out to me was the amount of homeless people I would always see. I knew I really wanted to take a leadership role and do something that would involve help- ing those people living on the street.
What do you love about it?
I love helping all these people, but the one thing that sticks out to me when I do this project [is] every time I see bags on the porches, I get so excited—it's like Christmas morning for me!
How do you see Shoeboxes growing?
We're actually looking into making it a non-profit organization in the future ... [and] depending on what college I go to, I'm thinking about making [it] a club.
For more information on DeHart's project, visit GoFundMe.com/ShoeBoxes4Homeless.
+NAMES TO KNOW
Denise M. Valmé-Lundy, Esq.
Valmé-Lundy is the new trustee of the board for the Philadelphia Youth Orchestra, a 76-year- old community based music education and performance organization. Valmé-Lundy, who lives in Burlington, is an attorney with the Family Court of the City of New York where she was recognized with the Award for Excellence from the Sanctuary for Families Center- Courtroom Advocate Project.
—Hayley Lynch
Shyamoll De
Voorhees resident De, a literacy/adult education coordinator at Camden County Library System, was named an American Graduate Champion by WHYY. De was honored for aiding adults returning to receive their high school diploma. De also helps run the Career Online High School program, where five people earned their certificate. Since 2007, she has also been responsible for crafting various initiatives at the library.
—Hayley Lynch
Cherry Hill East's Stay Tuned
Cherry Hill East's 21-member a cappella group, Stay Tuned, will appear on Lifetime's Pitch Slapped reality show premiering on Jan. 5. The eight-episode docuseries will follow the Cherry Hill group—mentored by Pitch Perfect's vocal arranger, Deke Sharon—as they're pitted against rivals, Bergen County's Allendale's Northern Highlands Regional High School.
Victoria Ieradi
At just 17, Ieradi achieved the highest honor a Girl Scout can obtain: the Gold Award. The Mount Laurel resident and Lenape High School senior was presented her proclamation by Mayor Irwin Edelson for her Gold Award project, where she created 27 education- al signs highlighting the Pinelands' unique plants and animals species for the Pine Tree Education and Environmental Center in Tabernacle.
David C. Forward
A Medford resident, Forward is now among 535 Rotarians world- wide currently serving as a district governor. Forward was unanimously selected for the 2015-16 post and has been a Rotarian for 37 years and is a member of the Medford Sunrise Rotary club. He's also a broker associate at Medford's Keller Williams Realty and was recently honored with the Good Neighbor Award by the New Jersey Association of Realtors.
Rhonda R. Feld, Esq.
Sherman Silverstein attorney at the Moorestown offices, Feld—whose practice is mostly real estate—has been named to the Board of Consultors of the New Jersey State Bar Association's Real Property Trust and Estate Law Section. The Mount Laurel resident is both a shareholder and a member of Sherman Silverstein's Management Committee and rated AV Preeminent by the Martindale- Hubbell Peer Review Ratings.
Published (and copyrighted) in South Jersey Magazine, Volume 12, Issue 10 (January, 2016).
For more info on South Jersey Magazine, click here.
To subscribe to South Jersey Magazine, click here.
To advertise in South Jersey Magazine, click here.