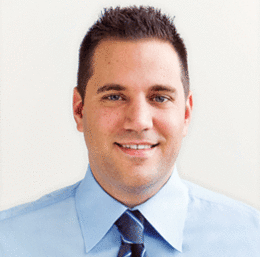 Forward Progress
There's something about the arrival of a new year that gives us all renewed optimism. Coming off the high of the holiday season, hitting that reset button seems to give new energy and focus despite the fact that we are get- ting ready to enter the coldest, dreariest, some would say most miserable days of the year—you didn't really expect those 60-degree December days to continue on, did you? It's like Opening Day; we all start fresh with desires to be a little bit better than we were last year.
Of course, part of moving forward and evolving requires a certain amount of reflection. Each January we take a trip back to examine the past 12 months in our annual Year in Review. Despite that we are the ones who produce this fine publication each month, our staff is always amazed at the people and places we've covered when recalling the stories that stood out. When you're so close to the action, it's hard to see everything from above. But when you are able to step back and really look at things, it's a wonderful view.
If you would have told me last January we'd have the chance to speak with Hugh Jackman, Paul Rudd, Miranda Lambert, Jenny McCarthy and Guy Fieri in the upcoming year, I might not have believed it. Mike Trout, the best player in baseball, took time out after his MVP year to chat with us. Cecily Tynan stepped out of her com- fort zone as a meteorologist and modeled clothes in our winter fashion spread. Robby Krieger of The Doors told us about the good and bad of working with Jim Morrison. Peter Max designed our Best of the Best cover in July. There were a lot more memorable moments too, see for yourself starting on Page 28.
We already have some things (big things) lined up for 2016 that we are extremely excited about. I can't divulge too much right now, but I can say this: Expect more big names, more tremendous stories and count on our continued ability to cover South Jersey in a unique, refreshing and unparalleled manner. But we also know there will be some surprises along the way, which makes this upcoming year so exciting. We can't wait to get things started and we look for- ward to bringing you along for the ride.
Kind regards,
Peter J. Proko
Editor-in-Chief
Published (and copyrighted) in South Jersey Magazine, Volume 12, Issue 10 (January, 2016).
For more info on South Jersey Magazine, click here.
To subscribe to South Jersey Magazine, click here.
To advertise in South Jersey Magazine, click here.