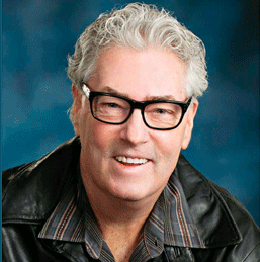 Happy Thanksgiving
"Thank you." "Thanks." "Hey man, thanks a lot!"
Those short phrases are so easy to say, yet it's incredible how many people fail to say any of them.
I get the meaning of Thanksgiving. The idea is to put aside a day to remember how so many of us reading this article right now have an amazing life compared to others in America and around the world. I was reading a recent issue of Time and the photos they published of the refugee situation in Syria were heartbreaking.
Yet sometimes I find myself getting angry at something petty and idiotic like my DVR not working properly and I must admit, I now see how foolish that is. As I've gotten older I've become much more adept at staying cool and realizing that there are no impoverished people on this planet complaining about their shower water not getting hot quick enough. There are millions of people struggling to get water period.
However, that's the meaning of Thanksgiving in the larger sense of the word and I always think it's better in the long run to start small.
When Pat Croce took over the Sixers in 1996 he did a very smart thing. The Sixers were a real mess and he asked many of his friends one simple question: "What would be the first thing you would do to fix the team?" When he got around to me, I figured he got enough answers about player personnel and the coach and actual basketball related matters, so this is how I answered:
I told him to make sure that the people who worked in the parking lot booths were polite. And I wasn't kidding. First of all, everyone despises having to pay to park to begin with, but to be treated rudely at the same time? When this happens you have many of your own ticket-buying fans in a bad mood before they have even entered the arena. Remember, these parking booth attendants are the very first people that your own supporters are going to come into contact with. Seriously, how hard is it for someone to take your $20 and say, "Thank you. Go Sixers!"
Apparently, it is difficult for some folks. I am always amazed at how many companies have the rudest receptionists, whether they're answering the phone or sitting at a desk in a lobby. And this is with companies that even bother to have a receptionist these days to begin with. There's nothing more discourteous than voice menus, which are basically designed to get you to give up and hang up. We have become so accustomed to "push three blah, blah, blah," that we are now shocked and so grateful to get a live person to begin that we no longer even notice how impolite that person answering the phone may be. Isn't that something?
I have four dry cleaners in my Mullica Hill neighborhood and take a wild guess which one I go to? The one that says "thank you" the most. But it's much more than that. Show me any business that never forgets to say "thank you" and it permeates the way they do all their business.
At one establishment, the owner has a recliner that he reads in and I always feel like I'm hassling him by making him get up. I don't think he speaks English, and without sounding like the late Joey Vento here, it wouldn't kill him to learn "thank you," would it? The owner of the second cleaners was friendly enough, but his staff wasn't. How did this happen? Well, he hired awesome looking young women for his own viewing pleasure (which as a man I get), but they were dumber than dishwater and not all that friendly, and he closed recently. The third dry cleaners opened not all that long ago and they were actually the closest to me, so I gave them a shot. But the woman who ran the place was frankly, out of her mind. She had her elderly mother working for her and one day she couldn't find my pants and the owner was freaking out on her. I felt completely uncomfortable and muttered a weak, "Hey that's OK, don't worry about it," and the owner glared at me and screamed "Mind your own business!" Needless to say getting a "thank you" was completely out of the question.
So I go to Sparkle on Route 45 in Mantua and I love the fact that I am able to highly recommend them. (For the record, in case you're wondering, I pay for every transaction and have for years.) They do good work and always greet their customers with a cheery "hello" and "thank you so much" when you leave. Seriously, how hard is that? Doesn't it just kill you when you pay for something and then it's you and not them who says "thanks?"
Then you have TD Bank, or the "Disneyland" of commerce as I call them. When you walk in a South Jersey TD Bank, three tellers and managers might say, "How are you doing today, sir?" at the same time. This may seem like overkill, but the truth is, I laugh whenever it happens and yell, "Groovy!" in all the directions the greetings come from. I get that this greeting thing has probably been mandated from the TD suits up above, but it sure beats the grumpy alternative, doesn't it?
It always starts at the top and for me, the CEO of my house growing up was my mother. My mother was a free spirit and frankly there weren't a ton of rules that I had to follow. But if I had a million dollars for every time my mother said, "What do you say?" to me when someone was nice to me, I'd be as rich as Ryan Howard today. (Well, maybe.)
The day before I wrote this article I was at the AMC Deptford 8 seeing the excellent Bridge of Spies. As my wife and I were exiting the theater, there was a kid hanging at the back waiting to clean up the mess moviegoers leave behind. You know what this kid said to everyone as they were leaving? "Thank you for coming." Can you believe that? A big chain like AMC and here's this kid making whatever an hour thanking everyone. I guarantee you that kid has polite parents. It's not hard!
So join me as I start a new movement this season to keep the "thanks" in "Thanksgiving." We'll all be the merrier for it.
Two Funny Philly Guys starring Big Daddy Graham and Joe Conklin will return to Pitman's Broadway Theatre on Valentine's Day weekend, Saturday, Feb. 13. And "Last Call", Big Daddy's one-man show about his father, is now available on DVD. For more information, visit BigDaddyGraham.com.
Published (and copyrighted) in South Jersey Magazine, Volume 12, Issue 8 (November, 2015).
For more info on South Jersey Magazine, click here.
To subscribe to South Jersey Magazine, click here.
To advertise in South Jersey Magazine, click here.