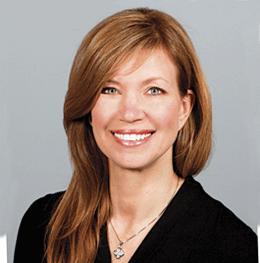 Picture Perfect
Pull a handful of crinkled papers out of your child's school backpack and you will get the reminder that yes; it's that time of the year. School picture day has been scheduled for an upcoming day. Now you can go online, pick and pay for your package in advance and send your child to school on the scheduled day looking spiffy.
Except it doesn't always happen that way; at least not at our house. Inevitably, I forget the date despite putting the crinkled reminder sheet on the counter. By the time the day comes, that sheet has been lost in the shuffle of other important reminders set in the same spot. After school is when I hear "By the way mom, today was picture day," from one or both of our kids. UGH! At that point I try not to scrutinize their hair or what they have on, I just hope all was clean when they said "cheese."
At 12 and 9 our kids don't really want to get all dressed up for school portraits anymore or have us order a whole package with 8 by 10s and wallet sizes. More often than not they like to wear casual clothes, even their soccer gear. I have found it's not worth arguing about an outfit or hairstyle. The ordering process can sometimes be stressful enough if you remember to do it. You can be so overwhelmed by all the packages and decorative background choices that you forget you picked one with your child's image superimposed in the grass of a woodsy setting with their hand casually draped over a bent knee. I actually love how my children's faces look in these pictures but the grass is a little weird.
I'm a bigger fan of class portraits so our kids can try to remember (30 years from now) classmates they sat with every day. At this age they might think they couldn't possibly forget them but it happens. Class portraits also provide a bigger glimpse at the style of a particular time period because you can see more outfits in two rows of standing and one row of seated children and their teacher. For some reason I don't think my kids will laugh as hard at their school portraits as I do at mine. Fashions today are so varied they don't seem to have the same unfashionable timestamp of the 1970s.
For instance, the earliest school portrait I could find of myself in an envelope my mom gave me years ago makes me ask several questions, including "Who let this child with several missing front teeth even go to school on portrait day?! I am pegging this photo as second or third grade based on bags under my eyes from all the crying I still did every morning heading into school at that age. This is the photo that my older sister dubbed "witchy poo" and loved to show friends when they came over to our house. It was framed and positioned on our family's piano for far too long. This picture currently sits under the glass in our kitchen island and makes me laugh with our kids every now and then, especially when they ask "What were you wearing?" I vaguely recall the inside of this shirt feeling like soft felt, so it was comfortable even if it was … um … busy.
The school picture a year or two later is a reminder of the odd gold color that permeated everything in the mid 1970s. The gold turtleneck was a wardrobe staple (Tom looked at it and wondered if I was originally destined for a career with Century 21. Remember their company jackets?) I'm sure I also had pants this color and so did my siblings and probably many classmates both male and female. My little sister reminded me that some of her school portraits were exactly like mine since many of my clothes went to her. For that matter, mine are probably like some of my older sister's. My mom says everyone's clothes were almost identical because most came from Sears Surplus back then.
Ah, middle school. Farrah Fawcett, Jaclyn Smith and Kate Jackson from Charlie's Angels were the female television stars of those years. Though feathered or layered hair was the popular style, my first attempts looked like part-mullet. My bangs were always too heavy to do anything but sink to my forehead. Still a turtleneck lover, it seems I was always in two tops then; layered clothing was popular too. My hair continued to grow in length and width throughout high school. At one point I tried to get rid of the layers but gave up and fluffed it up for my senior portrait and added some bad mid '80s makeup.
I'm not sure the school pictures I had more control over as I got older are much better than the pictures taken in my younger years. I look closely at them and think even through high school I was still growing into myself, into the size of my teeth, (my brothers always called me Chiclets) my nose, my face and even my confidence. I can remember, as I look at the different years, the nervousness I felt riding a bus for the first time to Ridgeway Middle School and Burlington City High School. For our children, times have certainly changed and I have mixed feelings about that. Where the school portrait was often the best way to mark the passing grades long ago, today's students are photographed all day, every day by parents, friends and themselves. Not only do I have year-to-year pictures and videos of our kids, but in many cases month-to-month and week-to-week shots at sporting events, school events and just hanging out with friends. Oh, and it's all instantly accessible on my phone, at my fingertips whenever I want to see them or share. We don't even need to order the portraits but we usually end up getting one of each child, thinking someday when grown our kids will appreciate them. Maybe the photos will trigger a certain school memory or a just a smile. Even with my toothless picture, I am glad to have it. My mom and I laughed when she recalled telling me back then "Well, you could have not smiled."
Robin Rieger is a former anchor and reporter with CBS 3. A lifelong South Jersey resident, she lives with her husband, Philadelphia 76ers Radio play-by-play broadcaster Tom McGinnis, and their two children in Burlington County.
Published (and copyrighted) in South Jersey Magazine, Volume 12, Issue 8 (November, 2015).
For more info on South Jersey Magazine, click here.
To subscribe to South Jersey Magazine, click here.
To advertise in South Jersey Magazine, click here.