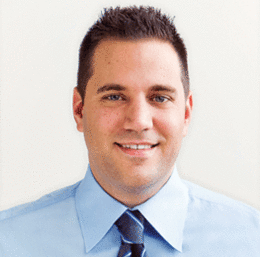 A Local Legend
When I was a young kid, my father would travel a lot for his job. He wasn't on the road constantly, but he did his fair share of moving around both coasts and lots of places in between. One of his favorite things to do when he was away on business was to take in a baseball game—his favorite sport—in whatever city he happened to be passing through.
One of the places he would go often was California and if it happened to be in the summertime when school was out, my mother, sisters and I usually tagged along, turning his trip into an extended family getaway to bounce around Disneyland or Redondo Beach where friends of his lived. Because my dad spent so much time out there, he attended countless Angels games and they kind of became his team to root for when the Phillies weren't doing so well. So growing up I had Mike Schmidt posters on my wall but I knew all about Angels players like Rod Carew and Don Sutton, too. And because the Angels were a decent team back then, it was safe to say my father saw more memorable moments in Anaheim Stadium than he did at The Vet.
These days there are scores of kids across South Jersey who are diehard Phillies fans, but—like I did—keep an eye on what the Angels are doing. So what would make kids here care about a team that is 3,000 miles away? The answer is simple: Mike Trout. The 23-year-old Millville native is not only a star player for the Angels, he is considered by many to be the best player in the game and he has become a tremendous source of pride for folks in the area.
In talking with Trout for our cover story this month, and the folks who know him best, it's obvious why the young man is so likeable. He's deeply rooted in his family and carries himself in a manner that is mature beyond his years. Kids around here love Chase Utley because he plays for their team. But they love Mike Trout because he's one of them, a South Jersey kid who just happens to be at the pinnacle of his profession.
Trout is the inspiration for the students featured in our annual Star High School Athletes feature on Page 64. Most of these kids will not end up being professional superstars, but they can learn a lot about how to carry themselves by just watching Trout off the baseball diamond. They may not be able to run, hit or field like him, but they can gain valuable lessons about becoming a young adult. And while he doesn't play for the home team, it's hard to root against that.
Kind regards,
Peter J. Proko
Editor-in-Chief
Published (and copyrighted) in South Jersey Magazine, Volume 12, Issue 1 (April, 2015).
For more info on South Jersey Magazine, click here.
To subscribe to South Jersey Magazine, click here.
To advertise in South Jersey Magazine, click here.