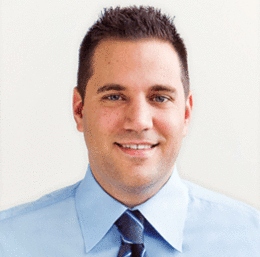 Time Flies
As each year winds to a close and people set lofty goals for the 12 months that lie ahead, it's one of the few moments we can actually take a step back from our day-to-day grind and enjoy life with friends and family. It's so easy to get caught up during the year, that it's no wonder when we flip the calendar to that final month of the year, we marvel at how fast time flies. Of course, I wish it flew by a little quicker when my air conditioner blew out right in the middle of a heat wave last summer, but I digress.
While each of us enters 2015 with renewed optimism and eager to embrace new opportunities, we here at South Jersey Magazine are focused on continuing to deliver the area's foremost lifestyle publication to our loyal readers. In this business we get the luxury of planning ahead, working on issues months in advance to give stories and layouts the time they deserve, making a serious commitment to produce the highly respected product you hold in your hands each month. Sometimes it's good to stand out and we pride ourselves on that. And trust me when I tell you that we have some exciting things already planned for 2015 as the magazine prepares to enter its 11th year.
This month we take our annual journey back to the year that was by revisiting our biggest stories from 2014. Whether it was our heartbreaking look at Camden's former tent city, rating the best restaurants, or walking the boards to bring you the Best of the Shore, there was a lot for us to be proud of. We also spent time with some folks you may recognize: Demi Lovato, Bradley Cooper, Anne Hathaway, Ryne Sandberg and LeSean McCoy, to name a few. Turn to Page 36 for more from our Year in Review, including reprinting of our lists for Best Doctors, Best Bars, Best of Home and Garden and much, much more.
Kind regards,
Peter J. Proko
Editor-in-Chief
Published (and copyrighted) in South Jersey Magazine, Volume 11, Issue 10 (January, 2015).
For more info on South Jersey Magazine, click here.
To subscribe to South Jersey Magazine, click here.
To advertise in South Jersey Magazine, click here.