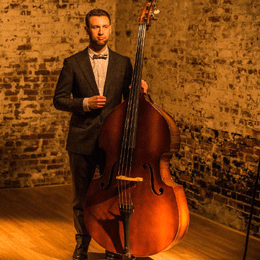 Southern Exposure
Go Figure
$30,000,000: The estimated cost of the new, redesigned shopping center on Route 70 in Marlton. Evesham officials and RD Management reached an agreement which is expected to include restaurants, shopping and an apartment complex.
$107,000,000: Total amount Lockheed Martin was seeking in tax breaks, paid out over the course of 10 years, for a prospective facility in Camden. The state overlooked the proposal this time around.
19: Weight, in pounds, of the Sheepshead fish caught by Margate's Bill Catino, breaking the state record. He was 2 pounds away from also breaking the world record.
TWO HUNDRED TWENTY TWO: Number of jobs that will head over the bridge when the Marlton-based construction firm Hill International, Inc. moves to Philadelphia.
12: Number of iPads allegedly stolen by a Willingboro School District employee from the district's elementary school, valued at $4,800. The suspect is currently being investigated for the theft.
29,905: The approximate number of specimens being stored for the Michael J. Fox Foundation for Parkinson's Research Inc. that were damaged at Camden's Coriell Institute when a freezer door was left open.
$150,000: The amount Michael J. Fox's foundation is suing Coriell for, in a lawsuit filed in October, for damages.
Hit or miss
Camden County College has partnered with Rutgers University-Camden to give students with an associate's degree the opportunity to transfer credits straight to the state university with the goal of obtaining a four-year degree.
Cooper River Park in Cherry Hill has announced plans to build an ice rink for the winter season. Open from Nov. 28-Jan. 6, the rink will cost $4 for admission, $3 for skate rental.
The American Planning Association-New Jersey Chapter has named the Camden Waterfront a "Great Public Space" for 2014, and has named Downtown Haddonfield a "Great Downtown" for 2014.
Employees working with the newly-constructed Moorestown Library are working to have a stone medallion with Latin removed and replaced, after the inscription—which was supposed to read "We confirm all things twice"—was found to read "We second guess all."
Police arrested a Marlton Shop Rite employee after he assaulted a coworker who was ringing up customers, striking the victim several times in the face with a metal padlock during work.
Philadelphia sports broadcasting legend Bill Campbell, of Marlton, passed away in October at the age of 91.
Cooper University Health System's President and CEO John P. Sheridan and his wife Joyce passed away following a fire in their Montgomery Township home. The fire is under investigation.
Datebook
11/14
Join Santa as he lights the tree in Voorhees at the Santa's Granting Wishes and Tree Lighting event, where you can also enjoy live entertainment, meet characters, and make a wish with Santa. Nov. 14, 6:30 p.m. at Voorhees Town Center, Voorhees, VoorheesTownCenter.com, free
12/4
Annie, a heartwarming story that follows a young girl after she leaves a NYC orphanage to stay with billionaire Oliver Warbucks, comes to Haddonfield for a special engagement. Dates and times vary beginning Dec. 4 at Haddonfield Plays and Players, 957 East Atlantic Avenue, Haddonfield, HaddonfieldPlayers.com, prices vary
12/6
Don't miss Medford's 25th annual Dickens Festival and Tree Lighting Ceremony, where the community will be transformed and the town crier will announce the arrival of Santa Claus. Dec. 6, 6-10 p.m.at historic Main Street, Medford, MedfordSunriseRotary.org, free
3 Things You'll learn
Sports radio host Brian Startare named his two children after popular Philadelphia athletes Chase Utley and Braydon Coburn. Page 44
Cake Boss Buddy Valastro is opening up his first South Jersey store in Marlton. Page 52
As a teenager, our Man of the Year Pepe Piperno started sweeping the floors at Sbars, the company he now owns along with A.C. Moore. Page 70
Street Level
Burlington County
Mount Laurel
Police arrested a man who approached a woman in a local parking lot and began squeezing her toes without permission before leaving the scene.
Camden County
Cherry Hill
Officials are investigating a body that was found in the Garden State Racetrack shopping center near the Wegmans grocery store.
Gloucester County
Deptford
Two Staten Island men were arrested after stealing a federally-owned vehicle in New York, then taking it down to Deptford to burn it. Their motive remains unclear.
Did You Hear?
"I'd rather have my teeth drilled than listento that awful song, 'Fly, Eagles Fly.'?"
—Gov. Chris Christie speaking with Camden Mayor Dana Redd and her aide during a high school football game recently, as reported in the Washington Post. Christie is an unabashed Dallas Cowboys fan.
Voice & Vent
THIS MONTH, on page 62 on South Jersey Magazine, we take a look at the recent struggles in Atlantic City and how various groups are hoping to turn things around. Share your opinion by visiting SouthJersey.com's Voice and Vent section and answering:
"Do you think A.C. can successfully rebrand itself as more than just a gaming destination?"
Click on "Submit" to make your vote count. Next month, we'll report back on what our readers are thinking.
Last month, we asked:
"Do you volunteer your time to help others as much as you'd like?"
85% of you said No
15% of you said Yes
Education: The Sound of Music
Washington Township native Ranaan Meyer (pictured) has always had a love of music. The double bassist has travelled the world performing with his trio Time for Three, an all-string group that composes and performs entirely original pieces that combine modern techniques with classical styles.
And now Meyer is bringing his craft back home, to Washington Township High School, with his program The World That We All Deserve Through Music, which serves 10 districts across the country. The high school's seniors have been hard at work learning his original composition, "Northern Beauty," and Meyer will return to actually work with the students and teach them in a hands-on lesson. We spoke with Meyer about his process, and this little piece of home.
Tell us about your program. Simply put, The World That We All Deserve Through Music is about changing the perception of "classical music," and beginning to make that change at the point of first exposure. A lot of people who learn music don't feel like the cool kids at school, and that just doesn't add up—playing music is one of the best feelings in the world! That's a message we want to give to every child in the world.
Where did you find your biggest inspiration? My mother, Norma Meyer, was the orchestra director at Washington Township High School for decades, and I don't have any doubt that she was one of the most profound musical influences in my life.
What do you hope to teach your alma mater? One of the most crucial messages I would like to impart on the students in Washington Township is that they can own this music, regardless of who wrote it or who is making them rehearse and perform it. Every last student has the ability to take "Northern Beauty," or any other piece, and run with it just as far as they please. Music gives us limitless potential to grow. *Find our full interview on SouthJersey.com*
Names to Know
Local people making a difference in South Jersey and beyond
Gloucester County Freeholder and Woolwich resident Taliaferro was recently honored by nonprofit Kitchen of Hope with the Community Service Award for 2014. Taliaferro was celebrated for his work with South Jersey nonprofits like Kitchen of Hope through both his career and in his personal life.
To help raise funds for the Cherry Hill Education Foundation (CHEF), Stofman, the CHEF president, organized and created Cherry Hill Opoly. A spin on the board game Monopoly, Stofman sold spaces to Cherry Hill businesses so that the entire board featured familiar spots around town. She now plans to sell the board to residents as a way to raise more funds for CHEF.
Voorhees' Bruzzese will take the stage as one of the newest cast members of the national tour of Mary Poppins. Stopping at Philadelphia's Walnut Street Theatre from November to January, Bruzzese will perform alongside the musical's children's ensemble. She's the only Voorhees performer to land a role in this production.
Moorestown Friends School junior Vellucci was one of just a handful of young women selected nationwide to perform at the United Nations' International Day of the Girl 2nd Annual Girls Speak Out event in New York City. Vellucci was chosen to perform Tchaikovsky's "Nocturne in D minor" on the piano at the event, aimed at promoting the resilience of girls despite gender stereotypes or discrimination.
During an internship in South Africa, Brewer—a Washington Township elementary art teacher—had the opportunity to swim with great white sharks, but she got a lot more than just an adrenaline rush. Brewer captured a shot of one of the sharks with her GoPro camera and posted it online. The camera company picked up the image and shared it, and Brewer became an overnight viral sensation, appearing on TV and news sites all over the world.
Big Brothers Big Sisters of Burlington, Camden & Gloucester Counties has named Holloway as their interim President and CEO. Holloway—who has served in the position before and currently works with Long & Foster Real Estate, Inc.—took over at the end of September, and is charged with overseeing operations for the entire volunteer organization, headquartered in Cherry Hill.
Published (and copyrighted) in South Jersey Magazine, Volume 11, Issue 8 November, 2014).
For more info on South Jersey Magazine, click here.
To subscribe to South Jersey Magazine, click here.
To advertise in South Jersey Magazine, click here.