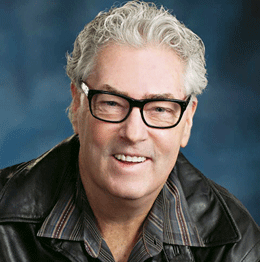 Big Words: It Doesn't Have to be a Sad Day!
My wife has been claiming for years that the two saddest days of the year are Labor Day Monday and the day you take down your Christmas decorations. I must admit they rank right up there with another Eagles season ending without a Super Bowl parade.
But taking down the decorations doesn't have to be that miserable. Here's a little secret that I'll pass along: Take the time to look at each artifact before you pack it and remember where and when you got it, or who gave it to you. There's a story behind almost each and every one of them if you give it a thought. Let's begin.
TABLE AND CHAIRS: Years ago, my wife talked me into buying a huge folding table and eight folding chairs for when we had extra company over. I resisted it at the time and boy was I wrong on this one. We have so many friends and relatives drop by over the season that when we put the table up on Thanksgiving, we just leave it up till after New Year's Day. My wife puts a red tablecloth over it and the tales that table and chairs could tell.
The beers and cookies and jokes and turkey legs and flirting and Cosmos that table handles into the endless hours of the night all tell stories that are, to steal a line from a famous commercial, "priceless." It was so worth the money. This is the first thing we take down to give us more room as we attack the oncoming chore.
FRAMED ALBUM COVERS: I've been collecting album covers my entire life and, because of that, this chore is mine and mine alone. I frame them and have them strategically hung around the house. I have many in my finished basement. One in each bathroom. Two behind my bar. During the holidays, I take all the covers out and replace them with Christmas album covers, of which I have 61!
Stevie Wonder, Johnny Mathis, Mariah Carey, Lou Rawls, Elvis Presley, Frank Sinatra, Toby Keith, and The Beach Boys, to name a few of the traditional ones. Then there's the wackier holiday records that I have stumbled across in my yard sale travels: Happy Polish Christmas … Sing Along with Mitch Christmas … It's A Mafiosi Christmas.
Then there's my favorite of them all: A Christmas Gift For You From Phil Spector. First of all, it's the greatest Christmas record of all time, and secondly, it has a version of "Silent Night" that contains a message of peace and love from Mr. Spector who just happens to be in jail for murder at the moment.
What really makes this album cover spectacular, however, is that it's signed by the amazing Darlene Love who sings "Christmas (Baby Please Come Home)" on it. Maybe you've seen her perform the tune on the Late Show with David Letterman over the last couple decades. She performed a concert at the Kimmel Center with Jerry Blavat a couple years ago and I got to meet her and she signed the cover to my wife. That was cool. Remembering that fun afternoon eases the pain of replacing the holiday covers.
CHRISTMAS CARDS: Again, this is my chore. (Notice my wife doesn't allow me to perform a complicated task.) When we get a card, I throw a little tape on the back of it and hang them all around the fireplace. I love getting mail and the holidays are a bonanza for me. Now there's nothing unique about hanging Christmas cards. Many people have been doing this for years. But it's what I do after the season that separates me because I have not met anyone else who does this: I collect Christmas cards. Every year when I take the cards down, I put aside the ones that are either particularly funny, beautiful, or in any way unique. Now most years that's only between five to 10 cards at best, but since I've been doing this for 30 years, it's a pretty cool collection. I've stored them in these giant Whitman sampler boxes and guests love looking at them. Again, what this does is take what should be a mundane chore and turns it into an in-house art competition. My friend, the great comic Spins Nitely (a Mullica Hill resident) illustrates and designs a new card every year and I own and cherish all 28 years' worth. He doesn't even have them all. Because he has named his "card company" Outhouse, I hang them all in the first floor bathroom and no partygoer ever uses the john without coming out laughing.
KNICKKNACKS: Now while I'm doing the above, my wife and daughters are carefully wrapping the dozens of framed Christmas family photos and artifacts including this tiny, bald, (no hat) Santa. It lights up and it was my mother's, and when she passed I immediately claimed it, much to the chagrin of my siblings. Tough turkey. Possession is nine-tenths of the law. It fills the room with her loving presence and Chesterfield smoke.
ORNAMENTS: Primarily the girls' job, I usually end up wrapping and putting a few away at the end. So many of them were beautiful and thoughtful gifts. There's the "Rosebud" sled from Citizen Kane with a beautiful Christmas rose painted on it that the comic Jimmy Carroll gave to me almost 30 years ago. We were performing together at a comedy club in Richmond which has a majestic art deco theater called the Byrd that is still showing movies. On a Saturday afternoon, I insisted we take in Citizen Kane, which he had never seen. That Christmas, he gave me that sled ornament as a thank you. One year I mentioned on the air how much Kobe Bryant gets on my last nerve and a listener from Merchantville gave me a Kobe Christmas ball. Then there's the gorgeous Johnny Cash guitar that actually plucks out "Ring of Fire" that my wife just gave me five minutes ago and the hundreds of others in between.
TREES: Notice I say plural. We put up two huge trees. One is a traditional green one and the other is an artificial white baby. I was watching the movie Edward Scissorhands and the family in that flick had a living room dominated by a coolly lit white tree. Then I read Elvis always had a white tree and that was enough for me. We bought it on Route 38 in Cherry Hill and, when we pulled out of the lot, my wife actually went the wrong way on 38 for about a hundred yards. Thankfully no one got hurt, but it's a story my kids just love retelling.
See? There's a story behind everything if you just take the time to take a peek into your past before you repack it. I've had a fantastic life filled with family, friends and fun. Next Christmas will be here before you know it and it'll all be going back up, so take it all in and enjoy every second of it!
Published (and copyrighted) in South Jersey Magazine, Volume 10, Issue 10 January, 2014).
For more info on South Jersey Magazine, click here.
To subscribe to South Jersey Magazine, click here.
To advertise in South Jersey Magazine, click here.