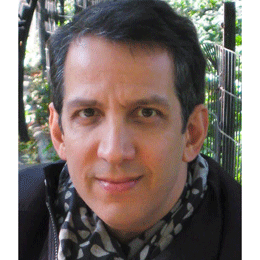 Southern Exposure: January, 2014
Go Figure
3: Number of South Jersey physicians who had their controlled dangerous substance registrations permanently revoked after they were charged with illegally selling painkillers
18: Number of bank robberies that have occurred in Burlington County alone since October 2013
38: Number of Burlington County residents that were arrested in a three-day child support raid
$912,062.64: Total amount of unpaid child-support fees that was due by the residents, with three suspects owing more than $110,000
FOUR HUNDRED THOUSAND: The amount donated to the Rowan University College of Engineering by Henry Rowan in December
99.6%: The graduation rate for Gloucester County Institute of Technology, the third highest graduation rate in the state, according to a study done on public secondary and unified districts by the NJ Department of Education
11,890: Traffic citations issued through October 2013 at the red-light camera on eastbound Springdale Road at Route 70 in Cherry Hill. The light has the most citations issued in the state.
Hit or Miss
New Jersey was ranked the 10th healthiest state in the nation, according to the United Health Foundation's 2013 America's Health Rankings.
Virtua Health Services donated to the annual Rose Bowl's Tournament of Roses parade, with a rose on the Donate Life float designed to promote organ and tissue donation.
The Indian Cultural Center opened its doors to the public in Evesham Township. The $4,500,000 center officially opened in December.
Westmont's West Park Boulevard Bridge reopened at the start of 2014, after closing in 2012 for construction.
The Freedom from Religion Foundation raised eyebrows in Pitman around Christmas time when they rented a billboard that read "Keep Saturn in Saturnalia," as a way to mock the town's "Keep Christ in Christmas" banner. Two town residents later tried to burn the billboard down.
Federal bankruptcy Judge Gloria Burns approved the $23.4 million sale of Atlantic City's Atlantic Club Casino Hotel to Tropicana and Caesars.
Federal authorities issued subpoenas to Delaware River Bridge Commission board members who are accused of using millions of dollars in funds on personal expenses.
Datebook
Winter Welcome: Check out these hot events around South Jersey
1/10
Spring Fever
It's never too early to think spring, even in the midst of winter, and the home show in Mantua will show you why. Jan. 10-12, times vary at Virtua-Total Turf Experience, 614 Lambs Road, Mantua, (888) 560-3976, NJHomeShow.com, $10
1/25
Music Man
Don't miss English singer, songwriter and former Traffic band member Dave Mason when he makes a stop in South Jersey on his Traffic Jam tour. Jan. 25, 8 p.m. at the Scottish Rite Auditorium, 315 White Horse Pike, Collingswood, (856) 858-1000, Collingswood.com, $29-$45
1/25
Fire and Ice
Head to Mount Holly for a day filled with ice sculptures, a chili contest, shopping and lots more free, family- friendly fun. Jan. 25, 10:30 a.m. in Mount Holly, FireAndIceFestival.com, free
3 Things You'll Learn
Former Sewell resident and actress Stephanie Lemelin is the daughter of former Flyer Reggie Lemelin. Page 28
Mount Holly is buzzing with new commercial and residential development. Page 32
Philadelphia Eagle Earl Wolff found a home in Deptford. Page 104
Did You Hear?
"The public has been talking to us since June, but the public has not heard how the commission feels. You can only beat this thing so much. It's time for us to hash this thing out."
--New Jersey Pinelands Commissioner Paul Galletta, in regard to the Pinelands' proposed natural gas pipeline
Voice and Vent
THIS MONTH, on Page 52 of South Jersey Magazine, we take a look back at 2013 in our annual Year in Review. That got us thinking: Should we make New Year's resolutions for 2014? While some of us plan a resolution every year, others don't wait until the start of January to set goals. What about you? Share your opinion by visiting SouthJersey.com's Voice and Vent section and answering:
"Did you make a New Year's resolution for 2014?"
Street Level
Burlington County
Evesham
A local woman was charged with stealing a service truck from a Westampton towing lot after police tracked the truck's GPS to find her.
Camden County
Camden
A 22-year-old man was arrested for allegedly committing a string of five bank robberies in a one month period across Burlington and Camden counties.
Gloucester County
Logan
Police arrested a father and son for dealing marijuana together out of their Logan home.
15 Minutes
Famous for his political artwork, Mad Magazine's "Spy vs. Spy" and "World War 3 Illustrated," cartoonist Peter Kuper (pictured) has been a key figure in political cartoons and a pivotal figure in the comic world for more than two decades, traveling the globe illustrating, while teaching others his mastered art.
This month, the New Jersey native returns home to partake in Rutgers-Camden's four-month long art gallery on graphic novels. The show, titled "Compulsive Narratives: Stories that MUST be Told, The Graphic Novel as Confession and Inspiration," opens Jan. 16 and runs until the end of April at the Stedman Gallery.
Kuper will be speaking on a panel on April 4 at 5 p.m. called "Compulsive Narratives: Stories That MUST be Told," along with fellow artists David Small and Mark Newport, but his work will be on display starting in January. We caught up with him to talk about his art and the event.
How does your international travel impact your artwork?
I travel more for inspiration than actually working on new pieces. I lived in Mexico for two years and got a lot of ideas in that time period. While on trips or on my vacations, I usually take a lot of photos and find new ideas.
Tell us about your work and appearance at Rutgers-Camden.
I will be talking about comics [and their historical context].
You're originally from Summit; what are your best memories of New Jersey?
I actually haven't been back to New Jersey since I was 20 and I'm now 50, so when I visit Rutgers-Camden it will be my first time back. New Jersey has a very warm spot in my heart, a lot of fond memories. The most memorable moment for me would be Kennedy's death. I was sitting on our porch playing with a girlfriend [when I found out]. The whole event touched me and I didn't really realize the implications of the event until I went inside and told my mother who then began to cry.
Names to Know
Local people making a difference in South Jersey and beyond
At only 16 years old, Voorhees' Evan White is already making a name for himself in business. The teenaged financier recently published his first book, Common Anomaly: Business Basics and Fundamentals for Teens. In his book, White discusses finance and entrepreneurship in a way to communicate the basics of the business world to his peers.
Gloucester County College named Dr. Linda Martin the new vice president of academics. Martin, who previously served as the director of nursing education at Mercer County Community College, will oversee day-to-day operations on the campus with both faculty and staff as well as with students.
Cherry Hill's Hank Davis was awarded the David Back Maccabi Memorial Award at the 2013 Katz JCC Sports Award Dinner. The 18-year-old is a freshman at La Salle University, where he received a basketball scholarship, and has won three gold medals as a member of the Junior Maccabi Games basketball team.
Lenape High School's Lauren Schutz was the only senior selected to be part of the 2014 All South Jersey Chorus. She was one of only five girls in the school to be accepted, following a series of auditions that span the South Jersey area, and will join a selection of students in performances later this year.
Haddonfield's Thomas J. Fanelle, the president of Camden's R. Fanelle's Sons, Inc. and Camden County College Foundation board member, was selected to join the Lourdes Health System's Health Foundation Board. Fanelle is a Bishop Eustace Prep graduate, as well as a graduate of Camden County College, and will serve three years on the board.
Rutgers-Camden doctoral student Matt Niepielko has been awarded the DeLill Nasser Award for Professional Development in Genetics from the Genetics Society of America. Niepielko is studying computation and integrative biology, and was one of only 11 people to be awarded nationally. Niepielko was also awarded the Rutgers-Camden Lansbury Prize for Academic Excellence in 2013.
Published (and copyrighted) in South Jersey Magazine, Volume 10, Issue 10 January, 2014).
For more info on South Jersey Magazine, click here.
To subscribe to South Jersey Magazine, click here.
To advertise in South Jersey Magazine, click here.