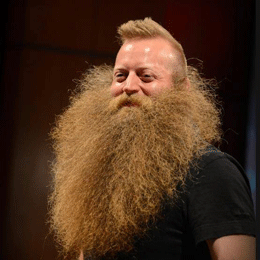 Southern Exposure: December, 2013
Go Figure
$4,000,000: Amount of the new grant that will add bicycle and pedestrian ramps at the base of the Ben Franklin Bridge in Camden, among other improvements, issued by the Delaware Valley Regional Planning Commission's Regional Trails Program
10: Number of South Jersey school districts included in the Education Law Center's list of the top 25 most underfunded districts in New Jersey. Pennsauken, Riverside, Woodbury and Lindenwold are included.
3.6%: Atlantic City's increase in casino revenue for October
FOUR: Number of times the casinos have seen an increase in revenue in the last five years
8.4%: New Jersey's unemployment rate in October, down 0.2 percent from previous months
7.3%: The national unemployment rate, after 204,000 jobs were added in October
$30,000,000: The estimated revenue that should be brought in during the first year of online gambling in the state, according to the New Jersey Office of Legislative Services
$40,000: Amount donated by former New York Yankee Mickey Mantle's family to benefit the Hurricane Sandy New Jersey Relief Fund
$8.25: New Jersey's new minimum wage, approved by voters in the November gubernatorial election
Hit or Miss
Washington Township 6-year-old Aiden Riebel, who is fighting his third cancer diagnosis, got the surprise of his life when he was named an honorary firefighter with his hometown. On top of that, he was surprised with a visit from Phillies catcher Carlos Ruiz.
Standard & Poor, a major national bond rating agency, upgraded Camden County's bond rating from AA- to AA, citing strong budget performance and management as reasons for the increase.
Marlton's Alicia DiMichele Garofalo, the wife of alleged gangster Edward "The Tall Guy" Garofalo Jr., was cast as a member of VH1's reality show Mob Wives.
U.S. Representative and former Philadelphia Eagle Jon Runyan announced he will not run for re-election in 2014. Runyan has served as congressman since 2010.
Three Gloucester County men were charged with assault following a brawl outside of Philadelphia's legendary Pat's King of Steaks and Geno's Steaks.
An unidentified South Jersey couple filed suit against Gov. Chris Christie in Camden's federal court for his law that bans gay-to-straight conversion therapy. The couple wants to seek therapy for their 15-year-old son.
Pennsville native Paul Ciancia has been formally charged with murder and multiple other charges, after he allegedly opened fire at Los Angeles International Airport- or LAX- at the end of Oct., killing one TSA agent and injuring three others.
A Mount Holly mother has sued the Burlington County Special Services School in Westampton after her unsupervised autistic son accidentally drowned in the school's pool at the start of November.
Datebook
Feeling Festive? Check out these events around South Jersey for some holiday cheer.
12/13: Friday Night Lights
Explore the shops of downtown Haddonfield decorated in the Christmas spirit and take part in other festive activities, all lit by candlelight. Fridays through Dec. 20, 6 p.m. in downtown Haddonfield, (856) 429-4700, HaddonfieldNJ.com, prices vary
12/20: Holiday Classic
The South Jersey Ballet performs The Nutcracker, the telling tale of Clara and her journey through the winter wonderland of the Kingdom of Sweets. Dec. 20-22, times vary at Voorhees Middle School, 1000 Holly Oak Drive, Voorhees, (856) 309-8282, SouthJerseyBallet.com
12/29: An Elf's Tale
This stage adaptation of the hit movie Elf follows Buddy the Elf as he searches for his father in New York City, bringing the Christmas spirit to everyone he meets along the way. Through Jan. 5, times vary at the Walnut Street Theatre, 825 Walnut St., Philadelphia, (215) 574-3550, WalnutStreetTheatre.org, prices vary
3 Things You'll Learn
NBC News foreign correspondent Michelle Kosinski grew up in Cinnaminson and still visits regularly. Page 48
Rod Stewart regards "The Killing of Georgie" as the greatest song he ever wrote. Page 62
The first time Rita Rudner ever performed in A.C., she was the opening act for Brazilian musician Sergio Mendes. Page 112
Did You Hear?
"The Democratic political bosses, some elected and some not, made a deal with this governor despite him representing everything they're supposed to be against. They didn't do it to help the state. They did it out of a desire to help themselves politically and financially. But we did it our way and I'm proud of that."
-Sen. Barbara Buono, following her loss to Gov. Chris Christie in the gubernatorial election on Nov. 5.
Book It: Survival of the Fittest
Using her life and career in South Jersey as a source of inspiration, Moorestown resident Lauren Grodstein crafted a provocative new novel exploring the ongoing debate between Darwinism and intelligent design.
The Explanation for Everything is set mainly in New Jersey's Pine Barrens, and follows South Jersey college professor Dr. Andy Waite as he helps a student complete a research project attempting to prove the validity of intelligent design.
Grodstein, an associate professor of English and director of the master of fine arts in creative writing program at Rutgers–Camden, has always been fascinated by the subject of evolutionary biology and the controversy surr-ounding it. "As a writer, there is nothing better than getting into a juicy controversy and trying on all sides," she says.
This isn't Grodstein's first moment in the spotlight. She's the author behind the New York Times' bestseller A Friend of the Family and has been published across the globe in French, Turkish and German.
HOLI-DIYS
Another holiday season has arrived and it's time to break out the decorations and start planning your holiday house parties. We know, it sounds exhausting and expensive, but skip the stress this holiday season with these four easy DIY hacks that will transform your home into a winter wonderland that meets your time and financial budget.
1. Skip the bartender. "If you are going to be serving alcohol at your party, have three special cocktails and present the ingredients on decorative paper in front of a DIY bar," says Stacy McGuigan of Everyday Celebrations in Sewell. "And of course, you would want a fun punch for the kids."
2. Decorate With What You've Got. "Chairs are really easy to decorate," says Absolute Living Today in Swedesboro's interior decorator Teresa Tocco-Davenport. "You can wrap the back in festive fabrics or tie a scarf around them. You can also reuse an old Christmas sweater and make it into a pillow for a unique look."
3. Embrace the Potluck. "Create a set menu first," says McGuigan, who explains that it's easy to overwhelm yourself with day-of party projects. "Ask each of your guests to bring an item that you plan. This way, there are no crossovers and you won't have to worry about making too much at once."
4. Get In Touch With Nature. According to Tocco-Davenport, some of the best décor comes at no charge from your own backyard. "You can do a lot of fun things with mason jars and candle holders," she says. "You can fill a mason jar with acorns or holly berries and apply drizzles of fake snow to the outside of them, or wrap your candle holder with holly leaves."
Names to Know
Local people making a difference in South Jersey and beyond
Voorhees' Jeff Langum (pictured) may turn heads on an ordinary day with his 18-inch long beard, but recently it's turned him into an international celebrity. Langum captured first place at the World Beard and Mustache Championship in Germany in November. The unusual competitor earned his spot overseas in September, after winning "Best in Show" at the National Beard Championship in New Orleans.
One of the Pennsylvania Ballet's most famous productions, George Balanchine's The Nutcracker, is looking to Moorestown's Jane Cohen as their newest star. The 10-year-old was cast in the leading role of Marie in the 2013 production. This is Cohen's third year dancing with the Pennsylvania Ballet, and she is currently one of the youngest children ever cast for this famous role by the company.
Cherry Hill West alumnus Jason Ackrivo, a graduate of New Jersey's UMDNJ, was selected for the inaugural position of chief resident at the Boston Medical Center in Massachusetts. Ackrivo was an internal medicine resident at the prestigious organization before the position was created, and he'll take over the new responsibilities.
Gloucester Township's Stanley Sirisky, a 94-year-old World War II veteran, has a new title: award-winning artist. Sirisky took home first prize at the 2013 New Jersey Senior Citizens Juried Art Contest and Exhibition in the Camden County category. Sirisky's winning painting was a still life, titled "Winter Peace."
Jeff Brown, president and vice chairman of Cherry Hill's NFI Industries, was named the recipient of Katz JCC's Lifetime Achievement Award. Brown, who has served on the board at the Katz JCC and has chaired several events, will be awarded at the Katz JCC Sports Award Dinner. Brown and his family were also vital in their contributions to the JCC's Health and Wellness expansion.
Our Lady of Lourdes School of Nursing student Kelly Nino was selected as the recipient of the Janet C. Reynolds Scholarship. The $1,000 scholarship is issued to a nursing student who shows a strong commitment to the field of nursing, while also maintaining a high grade point average and demonstrating a dedication to community service and community involvement.
Do you know a local person who is doing great things? Let us know by e-mailing Erica@SouthJersey.com.
Published (and copyrighted) in South Jersey Magazine, Volume 10, Issue 9 (December, 2013).
For more info on South Jersey Magazine, click here.
To subscribe to South Jersey Magazine, click here.
To advertise in South Jersey Magazine, click here.