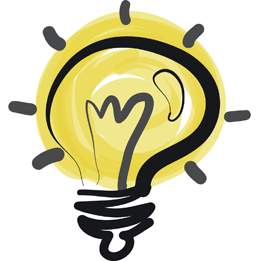 What's the BIG idea?
It's a simple question, really.
If you could do anything to change South Jersey for the better, what would it be? That's a question we've been posing over the last few months to area leaders—ranging from the political to nonprofit realms—to find out what "the next big thing" could be. A lot has happened already. Higher education has been restructured and more research dollars will be coming to both Rowan University—and its new Cooper Medical School and School of Osteopathic Medicine—along with Rutgers University and its seven schools acquired from the former University of Medicine and Dentistry of New Jersey. The Economic Opportunity Act was recently signed, further incentivizing industries setting up shop in New Jersey—particularly in the southern half—to make our state a leader in economic recovery.
So, what should be next?
While you'd think the answers we received might vary tremendously based on each person's individual interests and hopes, many are actually quite similar. In particular, we note the common themes of job creation, revitalization and improved transportation. But also, several of our leaders chose to focus on promoting and maintaining what we already have here in South Jersey, ranging from physical infrastructure to special events to the basics of our own health and well being. Either way, the ultimate goals remain the same: to strengthen our spirits as well as our sense of community.
Whether their answer achieves that through a renewed interest in shopping and dining local, attracting more companies from the technology and life science sectors, or focusing on a new approach to education from the elementary through college level, some of these answers could just have the potential to be the next big idea. The best part is, they aren't pipe dreams; they're big in impact, but not necessarily scale. As it turns out, they're actually pretty simple.
"My one big idea is more of a vision that I believe is beginning to come into fruition. As Rowan continues to evolve into a top research institution, I see Gloucester County becoming the epicenter for South Jersey. With open space and room to grow, more and more industry revolving around STEM education will be attracted to move here. With it will come high-wage jobs, and a flourishing economy that will truly help not only the new business but the existing industries, as well."
—Les Vail, President and CEO, Gloucester County Chamber of Commerce
"Atlantic City Airport finally has the infrastructure to handle a large carrier like Southwest. Parking and proximity to major highways are just two of the many reasons that make ACY a better option than PHL. I don't know much about the airline business, but I do know that Philadelphia enjoys revenue from most of our South Jersey residents. I think we can keep some of that income on this side of the river."
—Stephen V. Lee IV, Mayor, Tabernacle
"A consistent supply of food for people who find themselves between a rock and hard place, such as the working poor and their children and, of course, our senior citizens. Life would be so much better if there were more places to go for emergency food when you run out of money to feed your family. Hunger is no joke. The Food Bank of South Jersey is doing its part to help these families and individuals, but we need more people to care about them. We can do this South Jersey!"
—Val Traore, CEO, Food Bank of South Jersey
"The biggest idea for Camden County is the robust creation of jobs. [We have] focused a significant amount of energy on retaining and shepherding companies into our region. These companies, large and small, have delivered hundreds of new jobs from a diverse field of occupations, from manufacturing to medicine, into the county. As a governing body, we continue to create an environment that is attractive to the business community and strong for redevelopment. … In short, as an elected official, I've always felt the most important thing for an adult to have is a job, and as a board we continue to work toward that goal."
— Lou Cappelli, Camden County Freeholder Director
"I think the biggest thing that could help South Jersey grow would be a more diverse dining scene with more independently owned restaurants and less chains. Other than BYOs in Haddonfield or Collingswood, there aren't that many options, but there is a lot of potential."
—Chef Kevin Sbraga, Willingboro
"South Jersey has never been known as a premier destination for technology companies. My desire has always been to see South Jersey recognized as a must-be destination for one specific technology sector. The opportunity for this goal to be realized is certainly a lot closer than ever before with Rowan University's expansion plans and significant investment in life science, technology transfer activities and expanded commercialization opportunities. As we all know, the image is the reality, and creating the buzz around these new activities and increased investments will hopefully spur more startups to recognize that South Jersey has a lot to offer them."
—Maxine Ballen, President and CEO, New Jersey Technology Council
"[We should create] Healthy Region USA, an initiative that brings together public and private stakeholders focused on establishing South Jersey as a medical home to some of the nation's healthiest residents. The group would encompass a moral partnership between doctors, providers, hospitals, payors and government. ... The partnership would utilize fitness and health metrics (e.g. non-smokers, diabetes and obesity statistics relative to population, etc.) and infrastructure statistics (number of parks, bike trails, amateur athletic opportunities, etc.) to demonstrate South Jersey's reputation as a healthy place to live."
— Dr. John M. Tedeschi, Chairman and CEO, Continuum Health Alliance, LLC, Chairman and CEO, Advocare, LLC
"I think we need to continue to make South Jersey a destination area. We have A.C. and the Shore that people want to visit, but how does that spread throughout South Jersey? That involves an investment in infrastructure … our highways and modes of transportation. That leads to further economic development and property tax relief. We need to keep up with the pace of development and population growth."
—David Mayer, Mayor, Gloucester Township
"My big idea for South Jersey? Make school a journey of discovery again, rather than a march toward test day. Spend more time on art projects and science experiments, and less time learning how to take standardized tests. It's important to evaluate our success, but we've made the mistake of taking what's easy to measure and making that the most important thing. Instead, we need to figure out what are really the most important things and then figure out how to measure them."
—Wendell Steinhauer, Riverside math teacher and President, New Jersey Education Association
"My response would be to have events like we have such as Delran Day. This is a day where the township teams up with the business association, bringing local businesses together to take part with the community. Unfortunately, with the current economic conditions throughout the state, people are less fortunate to afford the vacations of the past, so these events add some excitement back into their lives."
—Ken Paris, Mayor, Delran
"I believe that one of the best things we can do to enhance South Jersey is to encourage every household to get involved in some type of volunteerism. Whether it be supporting a civic initiative or a local nonprofit, if everyone volunteered a small portion of their time and talent, the return on investment would be a more peaceful, respectful and compassionate community, one in which people care for one another and share in a collective community pride."
—Dr. Anthony DiFabio, President and CEO, Robins' Nest, Inc.
"First and foremost, South Jersey cities and counties need to overcome the governmental fragmentation that gets in the way of regional solutions to regional problems. The state is in desperate need of a comprehensive, efficient and integrated public transportation system that connects lower-income workers to employment centers, colleges and training opportunities. Better transportation would help workers and businesses, make the state more competitive, and remove cars from our overly congested roads."
—Paul Jargowsky, Ph.D., Professor of Public Policy, and Director, Center for Urban Research and Education, Rutgers University – Camden
"South Jersey has a lot to offer to its current residents and anyone interested in moving to this area. There are top-quality educational and health care institutions; many excellent restaurants; fine communities to raise families; and world-class entertainment venues—plus great people. I think there should be a marketing campaign to promote the region and get our residents more enthused about taking full advantage of everything we offer on this side of the river. That would benefit us economically and would boost this region's self-esteem, while creating more opportunities for businesses and cultural activities within our communities."
— Joseph W. Devine, President and CEO, Kennedy Health System
"My one big idea is that we all welcome and engage people with disabilities in our communities—through employment, as well as including people of all abilities in our daily activities routinely. Those with intellectual and developmental disabilities, autism and acquired brain injuries have many strengths and weaknesses, just like everyone else. They deserve an opportunity to participate actively in community life, and we should all welcome them with open arms. Further, employers gain employees who are highly dependable, motivated and enthusiastic about their work."
—Toni Pergolin, President and CEO, Bancroft
"The one big idea that would solve most of the region's challenges is drastically increasing South Jersey higher education institutions' ability to accommodate more students. For every 100 citizens across the country, there are 29 undergraduate seats available. That ratio in South Jersey is less than 100:1. A better-educated workforce will attract better-paying jobs and companies to the region. It will also help keep our best and brightest students from leaving the state. Each year, approximately 35,000 high school graduates leave New Jersey to pursue their degrees elsewhere. Many will not return and help repay the more than $150,000 we invested in each of them as taxpayers during their K-12 education."
—Dr. Ali A. Houshmand, President, Rowan University
"Between one and two billion dollars in health care leaves the South Jersey market every year, even though the community, academic and tertiary care health systems and providers in the region provide world-class care. If these systems had 100 percent integration and exchange of electronic medical data and care coordination, patients could receive higher-quality care at a lower cost, which would give further reason for patients to choose staying in South Jersey for health care. The redeployment of a billion dollars into the regional economy should certainly help the region become a better place to live, work and play."
— Dr. Anthony Mazzarelli, Chief Medical Officer, Cooper University Health Care
"My one idea to make life better in South Jersey is to institute term limits for elected officials. Whether it's at the national, state, county or local level, a person serving too many years in the same office leads to complacency, arrogance and preserving the status quo. Think about the problems we could solve with an influx, every few years, of new ideas and new people not afraid to try new approaches on property taxes, health care, entitlement reform and delivery of government services, to name just a few. Solve some of these problems and we could have a better and more affordable South Jersey for everyone."
— Jeffrey Stephen Kasko, Mayor, Haddonfield
"South Jersey is a great place to live and gives us an excellent quality of life. We can enjoy it even more by taking better care of ourselves. We'll all feel better by choosing a healthy lifestyle that includes eating right, exercising and maintaining a healthy weight so that we can work toward eliminating chronic disease and obesity. By making the commitment to better health, we are certain to enjoy everything that South Jersey has to offer."
—Richard P. Miller, President and CEO, Virtua Health
"My big idea would be to revitalize Camden to make it competitive with Philadelphia in terms of arts, culture and dining, complete with an indoor arts center, just like Newark. We need a big draw to keep dollars on this side of the bridge. Camden is not only ideally located but has the potential, given the venues and opportunities that are already in the city."
— Kristi Howell, President and CEO, Burlington County Chamber of Commerce
"My big idea is to encourage every citizen to attend at least one of their town's governing body meetings before the end of the year. The best ideas for our towns and state aren't in the minds of the handful of elected officials charged with running your town. Those ideas live with our residents and their families and we need to hear from them. Public meetings provide that forum. Use it."
— Louis Manzo, Mayor, Harrison Township
"Working collectively to invest more time, energy and money to improve education, income and health throughout our region. These three areas truly are the building blocks to a good quality life. We all win when children have access to a quality education from cradle to career, when families are financially stable and when the resources needed for good health are available for everyone. A thriving community—one where we all can be proud to live, work and raise our families—is a community where everyone has opportunities to achieve a better quality of life. By working together to improve these three critical areas, we can create lasting impact beyond what any of us could achieve alone."
— Bruce Conway, Executive Director, United Way of Greater Philadelphia and Southern New Jersey in Burlington County
"I would like to see some towns around South Jersey adopt some form of 'Mayor's Wellness Campaign' and make wellness a way of life for their entire community. … The term doesn't just mean fitness; it's a broader philosophy that encompasses mental and physical well being, as well as sustainability and a robust local economy. It's a full spectrum that creates a happier, healthier citizenry, better workplaces, enhanced cultural and recreational offerings, and so much more. It benefits residents of all ages and from all walks of life, and I think it would go a long way toward making South Jersey a better place to live, work and play in truly every respect."
— Chuck Cahn, Mayor, Cherry Hill
"For several years now, [physicians have been encouraging] their patients to take advantage of non-medical, complementary approaches to care: massage, nutrition, acupuncture, yoga. The next big idea would take that a step further: financially incentivizing the patient and provider for taking advantage of mind-body approaches to care that relieve stress and improve overall health."
— Alexander J. Hatala, President and CEO, Lourdes Health System
"South Jersey has evolved from a post-industrial to a knowledge economy. Some thought leaders argue we have entered a connection economy. We have indeed. Technology, knowledge and connection are the drivers of our local economy. Just look at the positive impact of health care and Rowan University for our region. Although these forces are so crucial, my idea is to focus on and—yes—invest in a different type of connection, one that is the work of engineers: transportation infrastructure. South Jersey needs a real commitment to transportation upgrades and commuter rail service."
—Barbara Wallace, Mayor, Washington Township
Published (and copyrighted) in South Jersey Magazine, Volume 10, Issue 9 December, 2013).
For more info on South Jersey Magazine, click here.
To subscribe to South Jersey Magazine, click here.
To advertise in South Jersey Magazine, click here.