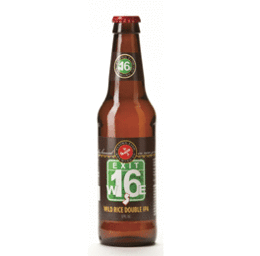 Tapping In
…From the pages of South Jersey Magazine…
Is South Jersey the next big name in the American craft beer scene?
Grab a seat at your local watering hole and pick up the draft list. Sure, you'll find the standard big names: Coors, Budweiser, Miller. But these days, you're likely to find a whole new batch of brews right alongside them.
In the last decade, the market for craft beer has erupted, becoming a standard part of any respectable beer menu across the country. More and more people are ditching the domestics and instead opting for more flavorful (and higher-priced) selections from specialty national brewers like Dogfish Head Craft Brewed Ales or Stone Brewing Company.
South Jersey isn't immune to this new trend. In fact, in the last few years, the area has carved its own niche in the craft beer market, thanks in large part to the ever-thriving scene across the bridge in Philadelphia. Not only can you get a craft beer at your local pub or restaurant, chances are you can drink one that was made right here in the Garden State, thanks to pioneers like Flying Fish and a handful of others that have risen from obscurity in recent years. Which begs the question: Could South Jersey become the next big craft beer destination?
A change in the weather
Just a decade ago, a name like Flying Fish Brewing Company was relatively unknown around South Jersey. And when founder and President Gene Muller first opened his original Cherry Hill location in 1995, the craft beer trend was still foreign.
"Back then, if you went to a bar and there was Flying Fish and Sam Adams, that was a beer bar," explains Muller, who now runs one of the most well-known and respected craft breweries in the Delaware Valley. "There weren't many places that had more than two craft beers."
But with "foodie" trends providing new flavor options to new markets, and a blossoming local winery scene, beer soon caught on to local palates.
"Craft beer is just hot right now," says Kevin Finn, the president of Iron Hill Brewery and Restaurant, which currently has 10 brewpubs located across the Delaware Valley, including spots in Maple Shade and Voorhees. "It's matured, like other products. Everybody used to eat white bread, but that's not the case anymore. There's a new generation of people not settling for lowbrow products. People are just tired of beer that doesn't have a lot of flavor to it."
As craft beer became more and more popular, suddenly state brewers were faced with a new problem: Long-standing restrictions on alcohol distribution kept them from appealing to the quickly growing masses. Laws were everywhere, seemingly designed to keep distribution small and very limited. Brewpubs like Iron Hill could only open up two locations in the state, and were left to tackle the cost of liquor licenses on top of brewing fees. Meanwhile, brewers like Flying Fish couldn't sell more than two six packs of beer out of their own brewery, and were prevented from providing samples of their products in-state.
"Out-of-state brewers were allowed to sample beer in the state, but we were not allowed to go to a local event and pass out samples," says Muller. "Everything was slowed down."
But for locals like Muller and Finn, the desire to stay in South Jersey was strong. And while packing up and moving over to the already-booming craft beer scene in Philadelphia would have meant making a faster buck, something kept calling local brewers home. "I feel like I have homefield advantage in South Jersey," says Muller.
"I'm a Jersey person; that's who I am."
So they decided to do something about it.
Drafting a new image
"Many of New Jersey's laws come out of Prohibition," explains Sen. Donald Norcross, who was at the center of a team of brewers and politicians dedicated to providing the state with a better brewing opportunity. "And they need to be updated so they are more compatible with the modern times. We heard their chants for the ability to have brewpubs and we answered their call."
Norcross and other members of the Law and Public Safety committee worked alongside brewers like Muller and Finn, homebrewers and distillers across the state to re-craft the distribution laws that were holding companies back.
With that teamwork, S641—the newest bill affecting alcohol distribution, brewpubs and microbrews—was born. It passed on June 25, 2012, just five months after it was introduced, and was signed by Gov. Chris Christie shortly after.
So what does the still-young S641 do for the state? Along with changing the cost of brewing and licensing fees, brewers and restaurateurs have new freedoms including, but not limited to, increasing their annual production and using a licensed distributor to sell beer outside of brewpubs.
It makes succeeding in the craft beer world easier for local businesses, and makes growth a more natural succession for brewers with a loyal following. "Most people aren't aware of some of the regulations that concern alcohol and the serving of alcohol, whether it's beer, wine or distilling," says Norcross. "There's no reason why you should have to go across the river to enjoy craft beer. And now you don't have to."
The great expansion
With a wave of new legislation comes the opportunity for growth, and South Jersey brewers are seizing their chance. Iron Hill Brewery took the opportunity to open up more brewpubs, opening its newest location in Voorhees in August.
Flying Fish now sells brews over their bar, along with bottles and growlers in the brewery, all out of their newer, larger Somerdale space. "Something we didn't have in the early days was cash coming into the brewery unless we sold T-shirts," says Muller. "Now we have that option. Until the last year, we sold more beer in the five counties around Philadelphia than we did the entire state of New Jersey. That's finally started to change."
Then there's a swarm of new homebrewers flocking to the area and opening up their own craft breweries. Names like Turtle Stone Brewing Company in Vineland, Tuckahoe Brewing Co. out of Ocean View, and the Cape May Brewing Company in Rio Grande are expanding rapidly, thanks in part to the ability to sell more beer, faster.
"The new legislation is tremendously helpful for us, not only financially but because our guests can get a whole new experience," says Cape May Brewing Company President Ryan Krill who, along with his father Bob and business partner Chris Henke, opened their doors in 2011. "People can come to this funky, off-the-beaten path brewery and get the full experience."
When they opened two years ago, the trio was pouring two beers, and has since been able to up their line to 10 constantly rotating brews on tap, including seasonals like an Oktoberfest beer and a special brew for the annual City to the Shore Ride for MS. Most recently, the brewery has expanded from a 1,500-square-foot space to 5,000, and is renting a new space to bottle beers for distribution.
"The new bill expedites our growth," says Krill. "We started on a shoestring budget and now we have nine employees, and we brew on a 500-gallon system, when we started on a 12-gallon system. Normally, to get to where we are now, it would have taken a lot longer. And now it can be a lot quicker. With the extra cash flow from the brewery, we can work a lot faster."
A toast to tourism?
As of now, there are three breweries in the process of opening up within the next year: Village Idiot and Spellbound Brewing, both in Mount Holly, and Forgotten Boardwalk Brewing, which will open up in Flying Fish's original Cherry Hill space.
"I scoured the entire state and talked with officials, and a lot of people had hesitations, except for Cherry Hill," says Forgotten Boardwalk's Founder and CEO Jamie Queli, one of the first female brewers in South Jersey. "They were already used to it because they had experience working with Flying Fish. The community response has been so much better than I expected it to be."
Queli's brewery will be a tribute to the old charm of the Jersey Shore of the past, with a speakeasy-themed tasting room, old-school speedball machines and seasonal brews available only in the brewery. "I want to bring in an experience. The tasting room will be experimental, a place for visitors or tourists."
Tourism is the ultimate goal of brewers across South Jersey, as these local beer fanatics work to create a whole new industry to appeal to national craft beer lovers.
"Our governor has put a good face on the state," says Muller. "After the stuff with Hurricane Sandy, we pulled together and began to appreciate what we have."
"The microbreweries and the brewpubs are a tourism destination now," says Norcross, who still proudly displays the specialty brew that Iron Hill made for the circumstance, aptly named S641, in his office.
Rich Palmay and Vince Masciandaro, of Village Idiot Brewing Co., have plans of their own: to make Mount Holly a craft beer locale in itself. The two met through their South Jersey-based homebrew club, Barley Legal, and have seen success in homebrew competitions. They were influential in educating the homebrew community about the changing legislation, and once the new bill came into effect, they set out to accomplish their dream.
"Like other local brewers, we're committed to New Jersey," says Palmay. "The new legislation allows a greater degree of flexibility and freedom to work on site."
For Palmay, Mount Holly was more than just a location; it was their ideal destination. "Mount Holly people are excited about the possibility of their town becoming the next great craft beer destination," says Palmay. "We both love history and we've been doing some research into Mount Holly, and brewing has always been a part of its history."
Village Idiot plans to commit to ales, including an ale that they're calling Mullen's Irish Red, named after Mount Holly's John Mullen, a historical brewer and distiller.
They're even keeping up the sign of their location's previous proprietor, The Bridgetown Pub, as a homage to the town's past.
As for Muller—who's largely known as the "pack leader" among the state's craft brewers—the tourists and craft beer lovers are only the next step in a hard-fought battle for a great pint.
"When I started, consumers were saying, 'There's no good beer bars in South Jersey,'" Muller says. "But now, all of us brewers are interested in supporting each other and encouraging local brewing and great local beer."
Published (and copyrighted) in South Jersey Magazine, Volume 10, Issue 8 (November, 2013).
For more info on South Jersey Magazine, click here.
To subscribe to South Jersey Magazine, click here.
To advertise in South Jersey Magazine, click here.