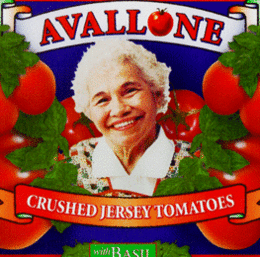 Southern Exposure: November, 2013
Go Figure
$2.3 MILLION: Amount in funding issued to the Camden County Police Department by the Community Oriented Police Services, or COPS
10: Number of new positions available through the funding, all of which will focus on addressing gun violence
40 PERCENT: New Jersey residents who spent less time than usual at the Jersey Shore this summer, according to a poll conducted by Monmouth University and the Asbury Park Press
$690,000: Total amount that former Philadelphia Eagle Irving Fryar is accused of stealing through mortgage-fraud schemes run out of his and his mother's Willingboro home
$6,800,000: Amount awarded by the Rail Freight Assistance Program for rail improvements in Gloucester, Salem and Cumberland counties
ONE HUNDRED THOUSAND: Amount donated to Rowan University's athletic department, by two South Jersey natives, to go toward a new sports complex
53: Percentage of New Jersey citizens that supported Gov. Chris Christie's decision to drop his appeal that would stop gay marriage in the state, according to a poll from Rutgers-Eagleton Institute of Politics
$1,000,000: Amount donated to Rutgers School of Business-Camden by brothers Daniel Jr., Dean and David Ragone, in honor of their late father Daniel J. Ragone. The money will go toward opening the Daniel J. Ragone Center for Excellence in Accounting.
SEVEN: Number of years a former Voorhees construction company employee was sentenced to serve after submitting false insurance claims about hail damage on three homes, purposely damaging homes and claiming more than $68,000 in fraudulent funds.
Hit or Miss
Pitman's Madeline Brewer—a former cast member of the Netflix original show Orange is the New Black—who we featured back in August—has been cast in another Netflix series. She'll play a part in the second season of Hemlock Grove.
Gloucester County College has partnered with Rowan University, renaming the school Rowan College of Gloucester County.
The Travel Channel named Camden's Adventure Aquarium as one of the top aquariums in the country, and one of the top two eastern aquariums.
The students at Kingsway Regional High School went on a wild goose—er, pig—chase last month, when their unofficial mascot, a pig named Kevin Bacon, escaped from a student's home in October. He was found after almost a month and taken into custody by a local animal shelter.
Riverside Township committee members will vote at the end of the month on a new ordinance that would establish "decency standards" for dress, including rules that would ban low-sagging pants and exposed underwear.
Local police are investigating a murder that occurred in Riverton, the first in the town in more than 30 years.
Datebook
11/8
Puppet Humor
Haddonfield Plays and Players presents Broadway musical and winner of three Tony Awards, Avenue Q, a comedic (and R-rated) re-interpretation of Sesame Street. Nov. 8-16 at Haddonfield Plays and Players Performing Arts Center, 957 E. Atlantic Ave. at Crows Woods, Haddonfield, (856) 429-8139, HaddonfieldPlayers.com, $20
11/24
Rock Out
Soundgarden frontman and Grammy-winning rock artist Chris Cornell brings his vocal prowess to the stage of the Scottish Rite Auditorium. Nov. 24, 7:30 p.m. at the Scottish Rite Auditorium, 315 White Horse Pike, Collingswood, (856) 858-1000, Collingswood.com, $59.50
11/29
Wine Down
Take a break from the holiday chaos and enjoy a weekend of wine tasting and live music at Heritage Vineyards. Nov. 29-Dec. 1, 12 p.m. at Heritage Vineyards, 480 Mullica Hill Road, Mullica Hill, (856) 589-4474, HeritageWineNJ.com
3 Things You'll Learn Medford's Scrambled Eggz Productions creates toys and gifts for companies like Hasbro and Fisher Price. Page 38
Man of the Year Paul Blackstock has been honored with the Presidential Call to Service Award for his countless hours of volunteer work. Page 76
Flyers owner Ed Snider was a member of a street gang as a youth. Page 84
Did You Hear?
"This is going to make this community take off. Jobs, jobs, jobs. That's what matters."
Senate President Stephen Sweeney, regarding the new Pennsauken Transit Center, a $40 million project that will link the NJ Transit River Line to the Atlantic City Rail.
Home Grown: A New Hit
Theresa Belfiore, of Cherry Hill, wanted to give her brother a gift. That special sibling just happens to be Frankie Avalon, the former teen idol from the '50s and '60s, famous for hit films like Beach Blanket Bingo and Grease. So, she asked, what do you get the man who has everything?
With that in mind, Belfiore channeled her creativity and thought of her brother's favorite pastime off the stage, cooking. And through that she found a unique gift for him right here in South Jersey—tomatoes.
With the help of her son, Stephen, Belfiore started a canned tomato company in her brother's honor called Avallone Tomatoes out of an office in Cherry Hill in early 2010. The company uses tomatoes grown by local farmers and displays the "Jersey Fresh" logo proudly on its cans, along with a picture of the smiling face of Belfiore and Avalon's mother, Mary.
Belfiore says she used the picture of their mother as a source of inspiration when she started the company. These days, you can find the product on local grocery store shelves, and in various specialty stores.-Andrew Larzelere
Street Level
Burlington County
Mount Laurel
Police are on the hunt for the people responsible for a string of air conditioner burglaries across town. More than 10 units have disappeared from homes and stores in the area.
Florence
One local man was charged with littering after he was caught putting food in the yards of local government officials as a way to lure feral cats to their properties.
Camden County
Haddonfield
Police are looking for an unidentified man who allegedly fired BBs at high school cross country runners from a wooded area outside Pennypacker Park during an October race.
Cherry Hill
A man was filmed on surveillance cameras slashing tires across a Cherry Hill neighborhood, hitting multiple cars in the middle of the night before disappearing.
Gloucester County
Glassboro
A Florida man was arrested at a family member's home after neighbors reported he was firing a weapon, which turned out to be an air soft gun, in the neighborhood.
Voice & Vent
In this month's issue, we look at the many strip mall vacancies across South Jersey, and what towns are doing to try and ease the blight. Share your thoughts by visiting SouthJersey.com's Voice and Vent section and answering:
"Do you see strip mall vacancies as a major issue in your community?"
Click on "Submit" to make your vote count. Last month, we asked:
"Is a private high school education a worthwhile investment in terms of quality of education?"
45% of you said YES
55% of you said NO
Names to Know
Local people making a difference in South Jersey and beyond
Nick Bayer, the CEO Saxbys Coffee, with a location on Kings Highway in Haddonfield, teamed up with local Big Brothers Big Sisters organizations to raise money for the cause. Bayer, who has been working with his own "little brother" Derrick for seven years, began selling Thrive water in his shop, with proceeds going directly to the non-profit, which provides support for disadvantaged youths.
Cherry Hill native Angela Lee Duckworth was named a fellow of the John D. and Catherine T. MacArthur Foundation. Also known as a "genius grant," Duckworth will be given $625,000 from the foundation to benefit her work toward research psychology. Duckworth currently works as a researcher with the University of Pennsylvania, where she is also a professor.
Rowan University grad, Vineland music teacher and South Jersey native Matthew Norcross wrote and composed his first musical, based on the Washington Irving tale The Legend of Sleepy Hollow. Norcross' musical, The Real Legend of Sleepy Hollow, debuted at the start of November at Washington Township's TD Bank Arts Centre.
Voorhees native and Eastern Regional High School grad Madison Tiernan earned a reputation as one of the leading varsity soccer players in South Jersey, and her skills have shown up on the college pitch, as well. The midfielder, who was once listed as the No. 1 girls' player in the state, was recently ranked 34th in the country in a list of midseason freshman women's top 100 players.
Comedian and Moorestown native Julian McCullough may live in Los Angeles now, but when he found out his favorite family diner, the Golden Dawn, was destroyed in a September fire, he knew he had to come home to help. McCullough organized a special comedy performance in Mount Laurel, with all of the proceeds going directly toward Golden Dawn reconstruction.
Jeff Holman, the Haddonfield Memorial High School girls tennis coach since 1976, celebrated a monumental accomplishment, one most coaches never dream of. Holman earned his 1,000th win at a match against Audubon in September, a title added to 20 state, 34 Colonial Conference and 31 South Jersey championship wins. Holman's team earned their sixth consecutive state title in October.
Do you know a local person who is doing great things? Let us know by e-mailing Erica@SouthJersey.com.
Published (and copyrighted) in South Jersey Magazine, Volume 10, Issue 8 (November, 2013).
For more info on South Jersey Magazine, click here.
To subscribe to South Jersey Magazine, click here.
To advertise in South Jersey Magazine, click here.