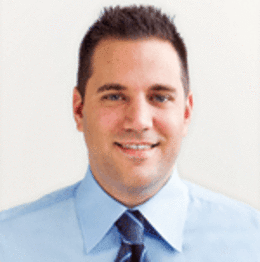 Editor's Note: Special Delivery
Back in the spring, the magazine did a feature spotlighting the best sandwiches in South Jersey. Our always hungry editorial staff spent months digesting countless hoagies and such in search of the best things between sliced bread. It was so well received by our readers, we thought we'd take another stab at finding the best food our area has to offer. The assignment this time? Pizza.
Who doesn't love pizza? Seriously, do you know anyone that doesn't like pizza? If you do, you should watch them cautiously, as they may not be able to be trusted. All jokes aside, pizza is one of those comforting foods that's as satisfying today as it was when I was a youngster. Of course, over time, I've expanded my pizza eating preferences to include what some may refer to as fork and knife pies; the gourmet offerings that are commonplace not only in restaurants, but also have begun to show up at many reputable pizzerias.
This month, we present what we believe to be the 30 best pizzas from across the tri-county region. Traditional, gourmet, white pies, red pies, round, Sicilian, thin crust and thick crust; you name it, we got it covered. We also polled our readers on the kind of pizza they enjoy, so please turn to Page 66 to see what they had to say and find out what pies made the list.
After you've grabbed a few slices, check out our Men of the Year on Page 76. This year's collection of well-deserving gents is full of locals making a difference in our communities on a daily basis by giving of themselves to help others prosper. Speaking of helping the less fortunate, we sat down this month with Flyers owner Ed Snider to learn more about his inspiring youth hockey foundation and what it means for our area. There's also much more, including introducing our new columnist, former CBS 3 anchor and reporter Robin Rieger. Each month she'll join fellow columnist Big Daddy Graham to give you their unique perspectives on life in South Jersey, and we are thrilled to have her on board.
Now there's only one question that remains: Pickup or delivery?
Kind regards,
Peter J. Proko
Editor-in-Chief
Published (and copyrighted) in South Jersey Magazine, Volume 10, Issue 8 (November, 2013).
For more info on South Jersey Magazine, click here.
To subscribe to South Jersey Magazine, click here.
To advertise in South Jersey Magazine, click here.