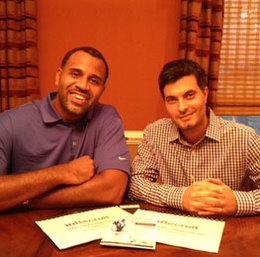 Southern Exposure: October, 2013
Go Figure
50: Number of businesses destroyed in a massive fire on the Seaside Park boardwalk on Sept. 12
80 percent: Total area of the boardwalk that was hit by the blaze, which sparked at Kohr's Frozen Custard before spreading
FOUR: Number of Camden County residents diagnosed with West Nile Virus in the last month
$5.6 million: Cost of the new Camden County bike and pedestrian project headed by Freeholder Ian Leonard
3: Number of locations across Camden County that will receive new trails, equaling about 750 miles of trails
24.7 percent: The state's population that was considered to be in poverty in 2011, according to a survey recently released by Legal Services of New Jersey
2.1 million: Approximate number of residents living below the poverty line, a 52-year high in the state
7: Number of cars involved in a crash with a school bus carrying disabled seniors in September
8: Number of reported injuries as a result of the crash
ONE HUNDRED SEVENTY FIVE THOUSAND: Raise that Rowan University's Ali Houshmand received when he was inaugurated as the official new president of the school
FIVE HUNDRED FIFTY THOUSAND: Houshmand's current annual salary
Hit or Miss
Cherry Hill native Cristin Milioti, who we first interviewed back in June 2012, debuted as the mother on CBS' How I Met Your Mother on Sept. 23.
South Jersey residents were treated to an intergalactic surprise on Sept. 6, during an evening NASA rocket launch from Virginia that was visible across the area.
South Jersey veterans are protesting a new sculpture of an American flag being lifted off the ground at Deptford's Veterans Memorial Park.
Construction has begun in Bellmawr on the second South Jersey medical marijuana dispensary and growing facility.
Police arrested a Mount Holly man for stealing copper in Medford after a DNA test matched him to blood found on a cut chain-link fence at the scene.
A Burlington man is facing two individual misdemeanors after he pretended to be an attorney while representing a car accident case in Pennsylvania.
An 11-alarm fire destroyed Delanco's Dietz and Watson warehouse during Labor Day weekend, smoldering for days before re-igniting again almost a week later.
Police are on the hunt for two men in Woodbury who robbed and murdered a gas station owner in the town.
Datebook
Honor Breast Cancer Awareness Month with any of these local events.
10/14
14th Annual Komen NJ Golf for the Cure
Oct. 14, 11 a.m. at the Atlantic City Country Club, 1 Leo Fraser Drive, Northfield, (609) 896-1201, Komen-CSNJ.org, $550 per individual player, $2,200 per foursome
10/24
BreastCancer.org's 4th Annual Rock the Ribbon Event
Oct. 24, 6-10 p.m. at Vie, 600 N. Broad St., Philadelphia, (610) 642-6550, BreastCancer.org, $100-300
10/27
The American Cancer Society's Making Strides of South Jersey Walk
Oct. 27, 9 a.m. at Cooper River Park, North Park Drive and McClellan Boulevard, Pennsauken, (800) 227-2345, Making-Strides.ASCEvents.org, priced by donation
3 Things You'll learn
Cycling enthusiast and Marlton resident Jared Hoover rides 8,000 miles a year on his bike.
The Walking Dead star and Cherry Hill native Lauren Cohan now speaks with an English accent.
Joanna Cassidy was almost cast as Wonder Woman.
Book It: Local Haunts
With Halloween around the corner, you may be looking for a few extra scares. Luckily, South Jersey has earned a reputation for some spooky haunts. Collingswood native Paul Evans Pedersen Jr. has taken his lifelong interest in local myth and adapted it into a collection of local folklore with his book, New Tales From Old Haunts: The Legendary Pine Barrens.
Pedersen's book captures the Pine Barrens in all of its glory. He put together a treasure chest for urban legend seekers, scary story enthusiasts, and historians alike to discover. Pedersen discusses the folklore most South Jerseyans have grown up with through a series of 21 stories. From the Blue Hole to the infamous Jersey Devil, Pedersen takes readers on a journey through the Pine Barrens to explore some new myths, and possibly a few scares.
Did You Hear?
"I'm appalled and offended that the sale of the Woodcrest Country Club would be viewed as an opportunity to build high-density housing on a historic Camden County greenspace. Over my dead body will this precious property be destroyed in favor of high-density development."
-Camden County Freeholder Jeffrey Nash, in regards to the purchase and renovation of Woodcrest Country Club in Cherry Hill
"If there's any team that I hate almost as much as the Yankees, it's the Philadelphia Phillies."
—Gov. Chris Christie to a Mount Laurel Phillies fan during a recent radio broadcast
15 Minutes: The Business of Basketball
From his days as a star player at Shawnee High School to a standout career at Villanova to 10 seasons in the NBA, Malik Allen (pictured, left) has always been around basketball. After retiring in 2011, he wanted to stay close to the game in his next endeavor, and he found a unique way to do it.
Along with fellow South Jersey native and close friend Joe Rocco (pictured, right), Allen recently launched a social networking website called inRecruit. Described as LinkedIn for the basketball world, the site attempts to organize the recruiting process by bringing coaches, high school players and their parents together in one place. South Jersey Magazine recently spoke with Allen about the project and his hopes for the future.
After you retired from the NBA, you had opportunities to pursue coaching and broadcasting. What made you go in this direction?
A lot of it had to do with the NBA lockout at the time. Not a whole lot was happening on the NBA side of things. I pretty much knew I was going to retire, but I was still working out. At the same time, Joe and I were talking and we had some similar interests. It just seemed like a natural fit and a company we wanted to take a shot at building, and that kind of brought us to where we are today.
Recruiting has changed so dramatically since you went through the process in the 1990s. What do you think are the biggest differences?
Obviously, the biggest thing now is social media. Twitter rules now and everybody is familiar with Facebook. That whole world is so different from when I was coming up. It was all newspapers and phone calls back then. We weren't even texting.
I know you live in Wayne, Pa., now. Do you still have ties to South Jersey?
I still have a lot of friends there. Most of my family has moved over to this side, or they're up in North Jersey. But I still have some good friends in South Jersey, so I get back pretty frequently.
Street Level
Camden County
Gloucester Township
A 73-year-old mother was arrested after assaulting a township police officer. The officer was attempting to break up a fight between the woman's two sons at the time of the attack.
Cherry Hill
Local police arrested a driver at the Moorestown Mall after the man went on a joy ride through Cherry Hill, clipping several cars in the township while driving on a flat tire.
Burlington County
Pemberton Township
A Lourdes Emergency Department employee at the Deborah Heart and Lung Center was charged with stealing multiple patients' credit card information to make online purchases.
Evesham
Police are on the lookout for a suspect who robbed a local convenience store using an electric drill that resembled a gun. There were no injuries.
Voice & Vent
THIS MONTH, on Page 36 we look at private high schools in South Jersey. Parents are opting for a private school education for the high schoolers over local public schools for many reasons, but is it worth it? Share your thoughts by visiting SouthJersey.com's Voice and Vent section and answering:
"Is a private high school education a worthwhile investment in terms of quality of education?"
Click on "Submit" to make your vote count.
Last month, we asked: "Will the return of the Miss America pageant boost Atlantic City's popularity?"
67% of you said YES
33% of you said NO
Names to Know
Local people making a difference in South Jersey and beyond
Marissa Hacker
Voorhees student Marissa Hacker, 17, was selected to serve as the National Child Awareness Month Youth Ambassador by Youth Service America and the Festival of Children Foundation. During the month of September—National Child Awareness Month—Hacker was selected nationally as the representative who will raise awareness on children's issues, while encouraging national youth to take action and volunteer.
Michael Handline
Samaritan Healthcare & Hospice in Marlton named Michael Handline as their newest vice president of finance. Having worked for Virtua Health System and Kennedy Health Systems in the past, Handline will handle the not-for-profit's planning, monitoring and financial operations for their accounting department.
Douglas Stanger
Douglas Stanger, a shareholder with Flaster/Greenberg PC in Cherry Hill, was selected to be honored, along with his wife Gail, at the Anti-Defamation League's South Jersey Centennial Celebration this month. He was honored for his 25-year involvement with the organization, and currently serves on the executive board for their Eastern Pennsylvania/Delaware regional office.
Joe Kiernan
Moorestown Friends graduate and Haddonfield native Joe Kiernan was part of a team of four American students to compete in the International Geography Olympiad in Kyoto, Japan. His team placed 14th in the competition, while Kiernan earned an individual bronze medal and tied for first in a multimedia competition that put 126 competitors against each other.
Jason Bilinski
Gloucester County College's Board of Trustees named Jason Bilinksi as the new head coach for Gloucester County College's wrestling program. Bilinski previously served as assistant coach at Millville Senior High School and Delsea Regional High School, and helped the Crusaders earn a South Jersey Group II and Tri-County Royal Division championship titles for 2009.
Karlanne Pflaume
Miss America's triumphant return to Atlantic City last month was an exciting moment for the entire state, but for Medford's Karlanne Pflaume, it was her chance to shine. The designer and owner of Medford's Fresh boutique, Pflaume was commissioned to design four dresses for Miss New Jersey, Cara McCollum. Her designs were used in various parts of the competition, on and off stage.
Published (and copyrighted) in South Jersey Magazine, Volume 10, Issue 7 (October, 2013).
For more info on South Jersey Magazine, click here.
To subscribe to South Jersey Magazine, click here.
To advertise in South Jersey Magazine, click here.