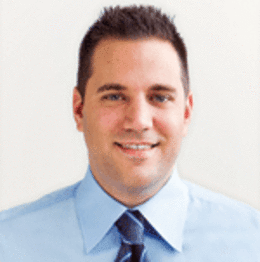 Editor's Note: Leading Ladies
I am constantly amazed by the women in my life. When I first met my wife, she already had two college degrees and was working full time while simultaneously pursuing a third in accounting as well as her CPA. My mom has been a dedicated teacher in both Philadelphia and Washington Township since 1976, yet always had plenty of time after a busy day for her own kids. My mother-in-law works tirelessly as a labor delivery nurse at a hospital over on the Main Line. My two younger sisters work for the FAA and Navy, respectively, having quickly ascended up the ladder in their short yet very accomplished careers. My sister-in-law is not only committed to her day job; she is also a highly skilled cook who could open up her own bistro tomorrow.
I was reminded of these impressive traits when putting together this annual women's issue of South Jersey Magazine, dedicated to ladies across South Jersey who not only strive for success, but also strive to make a lasting impact in our communities. On Page 64, you'll get the opportunity to meet our Woman of the Year, Ann Coyle, along with more than two dozen other selfless women whose time and effort go toward making South Jersey a better place. Whether touched by personal tragedy or simply inspired by a desire to help others, they are truly Super Women worthy of the attention they'd never otherwise ask for.
In keeping with the women's theme this month, we also have some terrific stories, including my interview with Haddonfield native and Hollywood star Joanna Cassidy. The immensely talented actress has been a fixture in both television and film for more than four decades, but wait until you read about how she got her start in the industry. We also visit with Cherry Hill native Lauren Cohan, who plays one of the lead characters on The Walking Dead; showcase the latest in fall fashion accessories; and share a conversation with Lynn Povich, the groundbreaking journalist who led the way for her female peers to stand up for themselves during a time in this country when others would not.
I'm sure after reading their stories, like me, you'll gain tremendous admiration for all these women. And be sure to let the ladies in your life know how important they are; they deserve to hear it every day.
Kind regards,
Peter J. Proko
Editor-in-Chief
Published (and copyrighted) in South Jersey Magazine, Volume 10, Issue 7 (October, 2013).
For more info on South Jersey Magazine, click here.
To subscribe to South Jersey Magazine, click here.
To advertise in South Jersey Magazine, click here.